Sicily (Sicilia)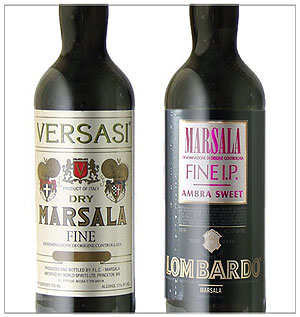 THE ISLANDS
Primary grape varieties:
White Grapes: Inzolia, Cattarratto
Red Grapes: Nero d'Avola, Frapatto, Nerello Mascalese

The largest island in the Mediterranean and one of the first inhabited areas of Italy, Sicily was named after the ancient 'Siculians' who introduced agriculture and animal husbandry in the 3rd millennium B.C. A home to several cultures over the centuries, including the Greeks, Phoenicians, Carthaginians, Arabs, Romans and other Europeans, this beautiful, sun-drenched land has made notable wines since ancient times. The wine trade first flourished under the Greeks then waned under the Romans, Vandals and Goths before it all but disappeared for being taboo under Moslem rule. It was not until the late 18th century, that Sicily re-emerged as a major wine exporter after a merchant from Liverpool, John Woodhouse, decided to exploit 'Marsala'. Basically, this dessert wine is a blend of a dry white wine, passito wine made from slightly dried grapes, and brandy (with both dry and sweet versions). Its fame was assured when Admiral Nelson called at Palermo and ordered 500 pipes for his sailors against scurvy. Again, when Garibaldi and his troops landed on the island in 1860, his men were so invigorated by the drink that a certain type of Marsala is to this day called Garibaldi. Ironically, while Marsala is the wine most synonymous with the island, over the last few decades production volumes have plummeted.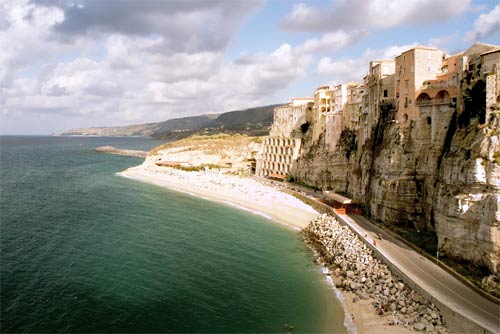 Nevertheless, Sicily remains one of the biggest wine-producing regions of Italy, with more vineyards than any other Italian region. It competes with Apulia for first place as the countries largest wine producer. Yet, Sicilians consume less wine per capita than any other Italian. Many grapes are made into raisins, used in local cooking or continue to play a large role in the creation of dessert wines, which require a higher concentration of grapes and are consumed in smaller quantities. While dessert wines account for about 90% of the total DOC production, one shouldn't disregard several good red and white table wines that are produced all over the island by both large producers such as the Conte di Salaparuta, which makes the well-known Corvo, Regaleali and Rapitale , and the smaller estates such as Donnafugata, Consorzio Agrario Provinciale di Trapani, and Fontanarossa among others.
From the slopes of Mount Etna, come 'Etna' wines, white and red. The white is delicate, with a deep bouquet of carricante grapes, fresh and well-balanced; the red is warm and full-bodied, and ages well up to a couple of decades. Off the coast, towards Tunisia, lies the enchanting island of Pantelleria: Moscato di Pantelleria is produced here. a viscous dessert wine, rich and complex with notes of citrus and berries - a characteristic bouquet of moscato grapes. An excellent dessert wine, also available in a fortified version known as 'Liquoroso'.
Other similar wines are produced on the main island. They are Moscato di Noto and Moscato di Siracusa. From the tiny Lipari Islands, north of Messina, comes Malvasia delle Lipari, a sweet, aromatic, golden yellow dessert wine with a most outstanding reputation.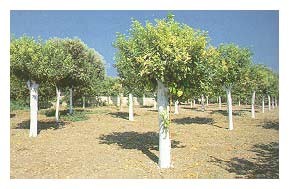 The DOC system is not widely employed in Sicily, instead a "Q" for quality is the most popular designation. Unclassified vini da tavola are thriving. Popular and improving varietals include Nero d'Avola, a robust red, strong on its own but excellent for blending; Cataratto Bianco, a fairly bland varietal with excellent body making it the choice base of Marsala and Vermouth; Inzolia, somewhat fragile but highly valued in white table wines and Marsala; Perricone which provides strength and color making it another optimal choice for blending. Ample sunshine and rich soils are excellent contributors to the consistency found among the wines of the south.
During the last couple of decades the Sicilian wine industry has undergone substantial changes. The 'Istituto Regionale della Vite e del Vino', a regional body that acts as watch-dog, has been instrumental in instigating and furthering a process of technological advance. More and more, local producers feel the need to create new wines, modernize their techniques and focus on quality.