Vintage School Wine Course
This course was first researched and written by Nick Chlebnikowski in 1998 and was originally available by subscription only. Vintage Direct have now made the course available free of charge to wine lovers everywhere, at the same time updating information where necessary and enhancing the contents with current scientific research, winemaker's contributions, video, interaction, tasting aids, flavour charts and more. Not all chapters are presently online, but will be made available throughout the year. New chapter additions will be posted on the Vintage Direct homepage as they come online. (Available pages are linked below.) The course outline is as follows:
0.1 Introduction & Acknowledgments
Section 1. The Senses
1.1
The Study of Survival and Self Indulgence
1.2
Taste: The Construction of the Mouth
1.3
Taste Categories: Myths & Modern Research
1.4
Smell: Early Research & Culture
1.5
Hitching a Ride with the Molecules: The Mechanics of Smell
1.6
Disorders & Aberrations of Smell & Taste
1.7
Pheromones & Other Smell Oddities
Section 2. Making Wine
2.1
Introduction to Wine making
2.2
Major Australian Red Grape Varieties
2.3
Major Australian White Grape Varieties
2.4
Experimental Grape Varieties in Australia
2.5 Climate & Wine Quality
2.6
Sulphur Dioxide or Preservative Free?
2.7
Yeasts & Primary Fermentation
2.8 Making Red Wine
2.9 Making White Wine
2.10
Making Sparkling Wine
2.11
Making Fortified Wine
2.12
Sauternes & Sticky Wines
2.13
Barrel Maturation & Wine Flavour
2.14
Corks & Cork Taint
2.15
Wine Faults & Flaws
Section 3. Tasting Wine
3.1
Perception & Persuasion
3.2 Flavour Components of Wine
3.3
Wine Colour & the Limits of Visual Assessments
3.4 Physical Art of Wine Tasting
3.5
Contemporary Approaches to Wine Evaluation
3.6
The Winespider System
3.7
Decanting Wine
3.8
Corkscrews
3.9
Wine Labels
3.10
Glossary of Wine Tasting Terms
3.11 Cellaring Wine
Section 4. Matching Food & Wine
4.1
The Development of Food Preferences
4.2
Attitudes Towards Wine & Food and The Birth of Self Indulgence
4.3
Practical Approaches to Wine & Food Pairing
4.4 Asian Foods & Spices
Appendices
1.
Assigned Chemical Compounds
2.
Classification of Common Wine Odours (A - K)
3.
Classification of Common Wine Odours (L - Z)

0.1 Introduction to the Vintage School Wine Course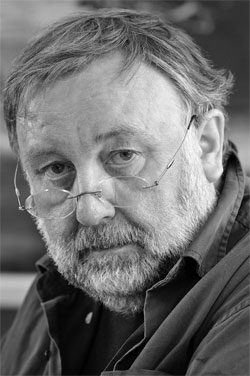 Each day I am approached by people who wish to learn more about wine - and not just what wine to drink with tonight's meal, but an eagerness to discover wine from a historical and scientific point of view as well. In response to this need, the first installment of the Vintage School wine course was researched and written over a period of four years, beginning in 1998. Much has happened since that time, and as a result, the new format presented here already includes many updates, additions and edits from the team at Vintage Direct.

While the first section of this course may initially appear out of place in a study of wine, I do encourage students to start at the beginning so that the fundamentals are understood. This section includes a study of smell and taste as a sensation, a perception, and a purposeful experience. The senses of smell and taste are after all, the equipment with which we discriminate between good or bad in wine (and food). An awareness of how we do this is important if we wish to improve our skills of discrimination in taste and smell. We then move on to improve by practice and effort. This study is far from a definitive account of the senses of smell and taste - its scope has been necessarily limited. This is not to say it deals with the obvious - some concepts may be difficult to understand. Never mind, grasp the key points and hang in, as bit by bit the way smell and taste work will evolve. We'll travel through many disciplines, and no doubt incur the wrath of a few for transgression, but without transgression over traditional territories of learning, it is impossible to begin to discover the answers to old and new questions. In the end, it is hoped that travelers on this journey will have a far greater understanding of smell and taste than they did when they first set out, or at the very least, be left with a sense of wonder for the incredible complexity of the human design.

The second section focuses on the Australian wine experience, for that is what we know best, taking the reader through the practical aspects of production. We are not wine makers or viticulturalists, but we have spent a deal of time with them and bring you some of their hard earned wisdom, as well as video interviews on various subjects to provide an inside-industry perspective. All that the reader needs to share is a romantic fire to produce one of the world's finest wines from 'their own' virtual vineyard. By the conclusion of this section we fully expect that romance to be extinguished, for at the end of the day, viticulture is but another form of farming with almost co-measurable highs and lows.

The final two sections bring us to tasting and appreciating wine with food. The cultivation of smell and taste, is arguably, a moral duty of maturity.(Certainly if more people were interested in the appreciation of food and drink, we in the modern west would not be so flooded with bland mass-produced foods, barely passable as nutrition). Anyone can taste what is put into their mouth, but to appreciate it depends on knowledge and understanding. However, as in any aspect of life, appreciation requires effort. Hopefully the reason why you are reading this now is because you enjoy wine but wish to bring more intelligence and critical appraisal to this enjoyment.

For the most part, this is not a course that demands reading in strict sequence.
Because some students may have a specific interest in one particular subject (this is especially so in the practical sections which relate to viticulture, wine making, wine tasting and food and wine), both theoretical and practical chapters will be introduced simultaneously.
Cross references to other articles and web pages have been included throughout, encouraging further reading.
Finally, because this course is published on the web, rather than in hard copy, new information will be added as research becomes available. I am sure there will be many debates and modifications. We welcome your critical input.
May your journey be a long one.

Contributing Winemakers & Viticulturalists

Vintage Direct gratefully acknowledge contributions to Vintage School from the following Australian and International winemakers and viticulturalists, in particular for their input into the section on Making Wine.

Sergio Cuadra holds a degree in Agricultural Engineering and Enology from the University of Talca, Chile. He has more than thirteen years of experience in crafting fine wines from the most prestigious wine growing region in Chile as well as abroad. Commencing his career, Sergio worked with French winemaker Jacques Lurton gaining vast experience in red wine vinification. In 1996, the need to combine his work as winemaker with a good knowledge of vineyard management led him to Fetzer Vineyard in California. In his desire to gain more technical knowledge, Sergio traveled to the wine regions of France and Germany before returning to Chile. He spent the past nine years as Chief Winemaker at Vina Concha y Toro where he was involved in making their premium wines. Presently he is chief winemaker at Caliterra Winery, a venture formed in 1996 between Eduardo Chadwick of Vina Errazuriz & Robert Mondavi. Sergio's passion for winemaking has led him to teach a vinification course in Colchagua´s Agricultural School.

Peter Gago

joined the then Penfolds Wines Pty Ltd in 1989. He started his tenure making sparkling wine, then reds, and served as Penfolds Red Wine Oenologist before being appointed Penfolds Chief Winemaker. In July 2002, Peter took over the mantle from his long-time friend and colleague, John Duval, making him the fourth winemaker to be responsible for Penfolds' icon wine, Grange. A natural educator, Peter has co-authored three books with Dr Patrick Iland: "Discovering Australian Wine - A Taster's Guide" 1995, "Australian Wine - From the Vine to the Glass" 1997 and "Australian Wines - Tastes and Styles" 2003.



Rob Gibson

began his wine interest in New Zealand during a working holiday in 1974 working for Penfolds and in 1979 was offered a Penfolds Wines Traineeship to study winemaking and viticulture at Roseworthy College by the Management at the time which included the legendary Max Schubert. In 1981 and 1982 Rob worked as an assistant winemaker with John Duval and in late 1982, the then Chief Winemaker, Don Ditter, formulated a viticulture project aimed at selecting the very best quality Shiraz grapes for the Grange Hermitage production. Over the period 1983 through 1991 Rob worked in winemaking and viticulture, developing new assessments and discovering new information about the production of the very best Shiraz. He presently makes wines under his own label, Gibson Barossa Vale.

Erl Happ

doesn't like sulphur dioxide in wine. It gives him an unbearably itchy nose and a feeling of being slightly unwell. Through his activity as viticulturalist and winemaker at the Happs / Three Hills Vineyard in Margaret River, Western Australia, he's been researching and developing innovative techniques to make quality preservative free wines. Amongst his other projects, in the 1990's, Erl set out to discover the common thermal characteristics found in great vineyard locations, a laborious task that involved working with hourly temperature data from sites around the world. We are grateful to Erl for input regarding his work and for granting permission to quote from his conclusions.
You can read more about his ongoing research at www.happs.com.au
In 1998

Craig Isbel

and two great mates piled into a 1980 VB Commodore and took off in search of the meaning of life. After working on a cattle station, planting a vineyard, driving grape harvesters, mining for uranium, joining the circus, working at a mango farm, and commandeering a pearl boat, the boys finally found themselves in Margaret River. Since then Craig has completed vintages in Margaret River, the Yarra Valley, Beaujolais, Sonoma County, and of course, the Barossa Valley. Today he works alongside David Powell (see below) as winemaker at Torbreck Wines, a Barossa Valley benchmark and one of the world's greatest wine estates.



Troy Kalleske is a sixth generation Barossan whose family has been growing grapes since 1853. In 1999 Troy graduated with a Bachelor of Agricultural Science (Oenology) Degree from the University of Adelaide, achieving a distinction average. During his studies Troy was awarded no less than three scholarships, including the prestigious South Australian Wine and Brandy Industry Association Medal for Bachelor of Agricultural Science (Oenology). Following university, Troy was part of the winemaking team at Penfolds, Veritas, Seppelts, Miranda, Lindemans, and Kendall-Jackson. Today he is the winemaker for Pirathon, but also for his family's estate range of 'Kalleske' wines. Since releasing his own wines, Troy has rapidly gained national and international recognition as one of the Barossa's and Australia's best young winemakers.



Benoit Marguet

is a fifth generation member of a family that has been growing grapes in the Cote de Grand Noirs since 1870. His passion is the Champagne terroir and he continues to make wine and manage the House founded in 1905 by his great-great-grandfather. Located in Ambonnay, a famous Village of the Montagne de Reims, the Marguet-Bonnerave House became Champagne Marguet Pere et Fils in 2005. The grapes are primarly sourced from Premier Cru and Grand Cru villages. The vines of the Marguet family (villages of Verzenay, Mailly and Sillery) and of the Launois-Pertois family (villages of Mesnil sur Oger, Oger and Cramant) all offer first class Pinot Noir and Chardonnay fruit. Other grapes are sourced from such highly esteemed villages as Ambonnay, Bouzy, Verzy, Mareuil sur Ay and Rilly la Montagne.

David Powell founded Torbreck Vintners in 1994. The story dates back two years earlier when Powell, whilst working at Rockford in the Barossa, stumbled across some remnants of an old vine, dry grown Shiraz vineyard. His fortunes blossomed when he secured supply contracts for these ancient vines on a share farming basis. This involved paying the owner a percentage of the market rate for his grapes in return for managing his vines. Three tonnes of grapes were crushed and fermented in his shed in 1995 and so the concept of Torbreck Vintners was born. Today, Robert Parker describes Dave Powell as

"unquestionably one of the world's finest wine producers (who) has an uncanny ability to discover old vine Barossa vineyards and then secure long term contracts for them."



In 1997,

Corrina Rayment

was granted a Scholarship from Southcorp Wines and Adelaide University to study for a year at the University of California- Davis, after which she returned to Australia to work for Southcorp Wines on their Winemaking Graduate Program. During her work with Southcorp, Corrina has also been making the Oliver's Taranga Wines at a local contract winery and she has been responsible for the development of the Corrina's Blend and the HJ Reserve Shiraz.

Ben Riggs

is generally considered to be one of Australia's greatest Shiraz winemakers having spent fourteen years at Wirra Wirra (McLaren Vale, South Australia), as well as having worked vintages in California, France and Italy. Presently, he makes wine for a number of companies and continues to consult to some of Australia's most distinguished producers, including Penny's Hill, Pertaringa, Geoff Hardy, Tatiarra, Coriole and Cazal Viel in the south of France. As well as this, Ben makes wine on his own behalf under the "Mr.Riggs" label utilising grapes from his own vineyard at Piebald Gully and old vines vineyards within the McLaren Vale district. His wines have received outstanding praise from the international wine community.

Andrew Sutherland Smith is a fifth generation wine maker to Rutherglen, who's family owned the famous All Saints Winery from 1864 to 1988. Andrew is a graduate and scholar of Charles Sturt University and has worked extensively throughout the Australian wine industry. Since 1981 he has worked for companies including Seppelts, Charles Sturt University (Ron Potter Scholar), Yellowglen, Mildara, Stanley, McWilliams and All Saints. Warrabilla Wines was established in 1991 by Andrew. Whilst developing Warrabilla Wines, Andrew also worked for Chambers Rosewood Winery and Fairfield. Today Andrew's wines reflect his enormous energy and determination to reassert the Sutherland Smith's as a great Australian winemaking force.




Also, special thanks to the winemakers who contributed via video interviews.
(vineyards listed are relevant to the time of filming).

Mike & Sandy Fitzpatrick - Pettavel Winery, Geelong.
John Barnier - Goonawarra Vineyard, Sunbury.
Gordon & Lew Night - Knight's Granite Hills, Victoria.
David Traeger - David Traeger Wines.
Sam Plunkett - Plunkett's Wines, Strathbogie.
Ron Laughton - Jasper Hill, Heathcote.
Adam Marks - St. Hubert's Vineyard, Yarra Valley.
Mark Long - Eyton on Yarra, Yarra Valley.
Tony Jordan, Wayne Donaldson & Michael Murtagh - Domaine Chandon, Yarra Valley.
Tony Carpetis - Chateau Tahbilk, Nagambie, Central Victoria.
Rob Dolan - Yarra Ridge, Yarra Valley.

All video was scripted by Nick Chlebnikowski and is copyright © Vintage Direct / Nicks Wine Merchants.
Executive Producer: Gerald Carrington. Director of Production: Vincent Donato. Producer-Director: Mark Carrington.
Other contributors to the text include Shane Randall and Lara Fernandez.