Latium (Lazio)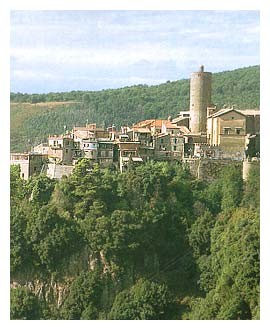 - CENTRAL ITALY
Primary grape varieties:
White Grapes: Malvasia, Trebbiano
Red Grapes: Cabernet Sauvignon, Merlot, Sangiovese, Montepulciano, Abbuoto (used to make the rare Cecubo), Cesanese

Home to the original Latin people and one of Italy's largest regions, Latium (or Lazio) is situated in the centre of the Italian peninsula, towards the west coast. Rome, the "Eternal City", is its pulsating heart, surrounded by hills covered with luxuriant vineyards. Lazio touches all five of Italy's central regions but shares more physical traits with Campania in the south. And like Campania, the region is home to volcanic soils and a Tyrrhenian climate held in by the Apennine Mountains. Lazio however, has an easier geography to work as vines are planted on much gentler slopes. Vineyards sprawl over plains and undulating hills, exposed to a climate that like Campania varies from hot and dry along the coast to cool and damp in the interior.
Places of interest here are impossible to list when one considers the time that could be spent in the museums, cathedrals or among the ruins of Rome alone. Even the lush countryside can not be overlooked, flowing with beautiful vistas, a history that focuses on past Etruscan rule and a fascinating viniculture that spans several centuries. Regional wines produced here are known as 'Vini dei Castelli Romani' or wines of the Roman castles. The whites are predominant, in fact out of 25 DOC wines produced in the region, 20 are white.
There is a quaint story behind one of Lazio's more familiar whites. It is said that a German Bishop traveling to Rome to see the Holy Father sent his man ahead to sample the wines, placing 'Est', ('it is'), on the door of the suitable inns. At Montefiascone he found a dry white wine of such exquisite taste that he chalked on the walls of the inn EST! EST!! EST! When the master got there, he agreed with him completely and settled in Montefiascone where he eventually died. It was natural that the local wine would be known as EST! EST!! EST!!! from then on. It is a dry or semi-sweet, straw yellow wine produced near Lake Bolsena making a good companion for fish and white meat.
However, Frascati is by far the most famous white of Latium. This Malvasia and Trebbiano blend produced south of Rome, results in a dry wine of subtle bouquet that is also suited to seafood dishes, white meat and poultry. The humidity of the area can encourage 'noble rot' on the vines producing berries ideal for a semi-sweet and a sweet version, the latter known as 'Cannellino'. Other interesting whites are Colli Albani, a soft, fruity wine, Marino, fresh, delicate, straw yellow and Velletri, well balanced and velvety (a red version is also available, known as Velletri Rosso).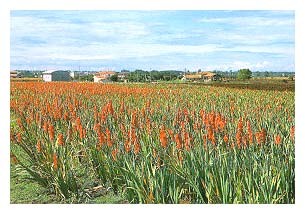 Piglio is produced some forty miles from Rome and is a delicate, soft, slightly bitter wine: those of Affile, named after a town east of Rome and of Olevano Romano are similar in style and, like Piglio, are available in different versions ranging from dry to sweet and even sparkling. Many co-operatives exist in Lazio that are producing new wines such as Aprilia, available in three styles: Sangiovese and Merlot, both red, and Trebbiano, white. In fact, reds being blended with traditional French varieties seem to be spearheading the revival of the region as a quality producer, though the best examples are few and far between. Among other reds, are those made from the Cesanese grape.
While the wines of Lazio have grown in popularity especially outside Italy, quality appears to have stagnated or even declined. Rome itself may be the chief obstacle to progress, representing a huge market that demands large volumes of low-cost wine before anything else.