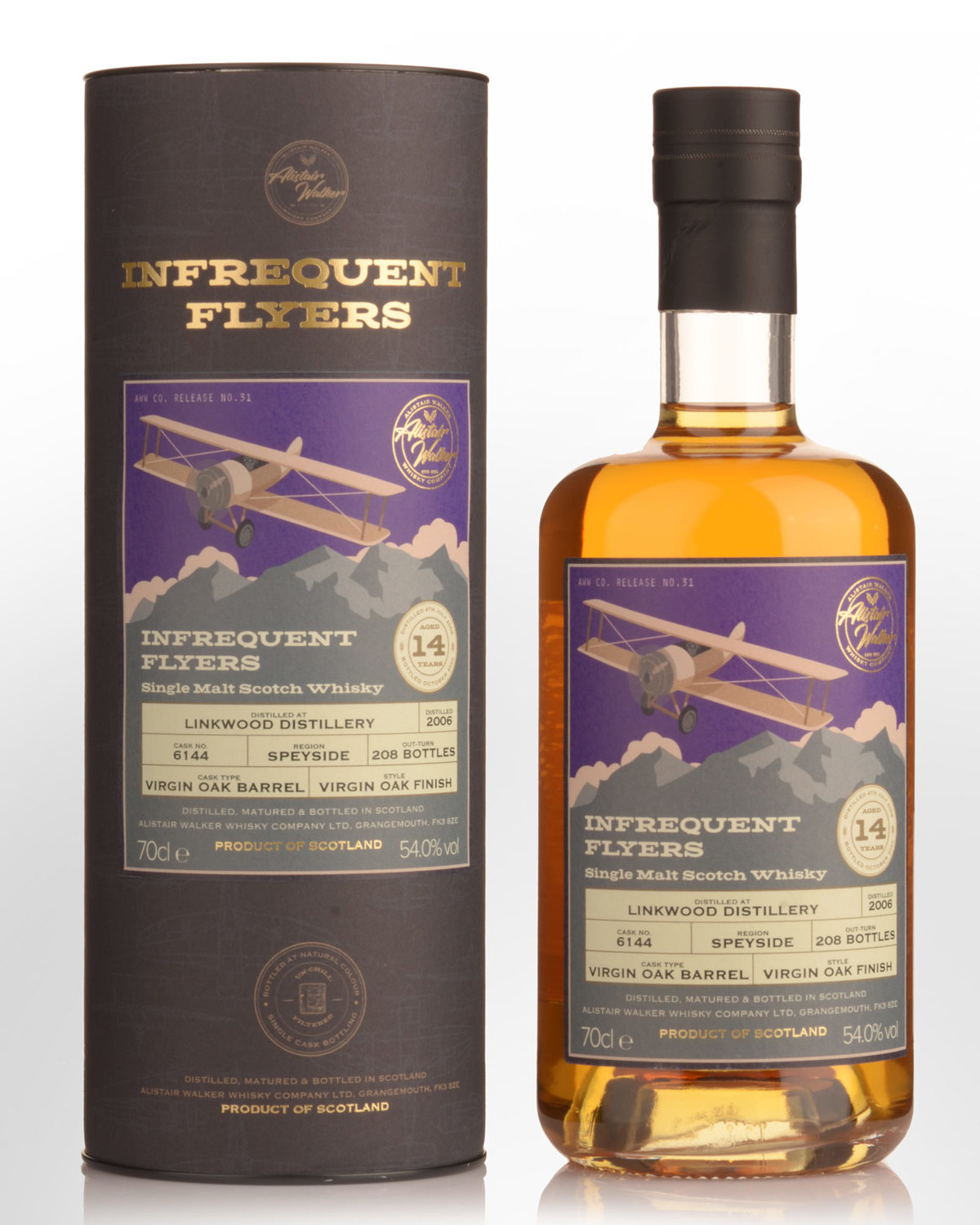 2006 Infrequent Flyers Linkwood Single Cask No.6144 14 Year Old Cask Strength Single Malt Scotch Whisky (700ml)
Speyside, Highlands,
SCOTLAND
Match Linkwoods already weighty distillate with full-term Virgin oak maturation and you can expect one very, very flavoursome dram. Scotch whisky has traditionally been matured in second-hand vessels, minimising the astringency of fresh wood and 'slowing' the maturation process. Several producers have been incorporating new wood as a finishing, but a handful are now flirting with full term maturation in virgin oak. This isn't necessarily to save money. Compared with x Bourbon casks, virgin oak casks are expensive. Maturation or "apparent maturity" takes place faster - but that can also be risky. It'll be fascinating to see how Alistair Walker has managed this cask. Unfortunately, there's less than a handful to sell. 54% Alc./Vol. Non chill filtered.