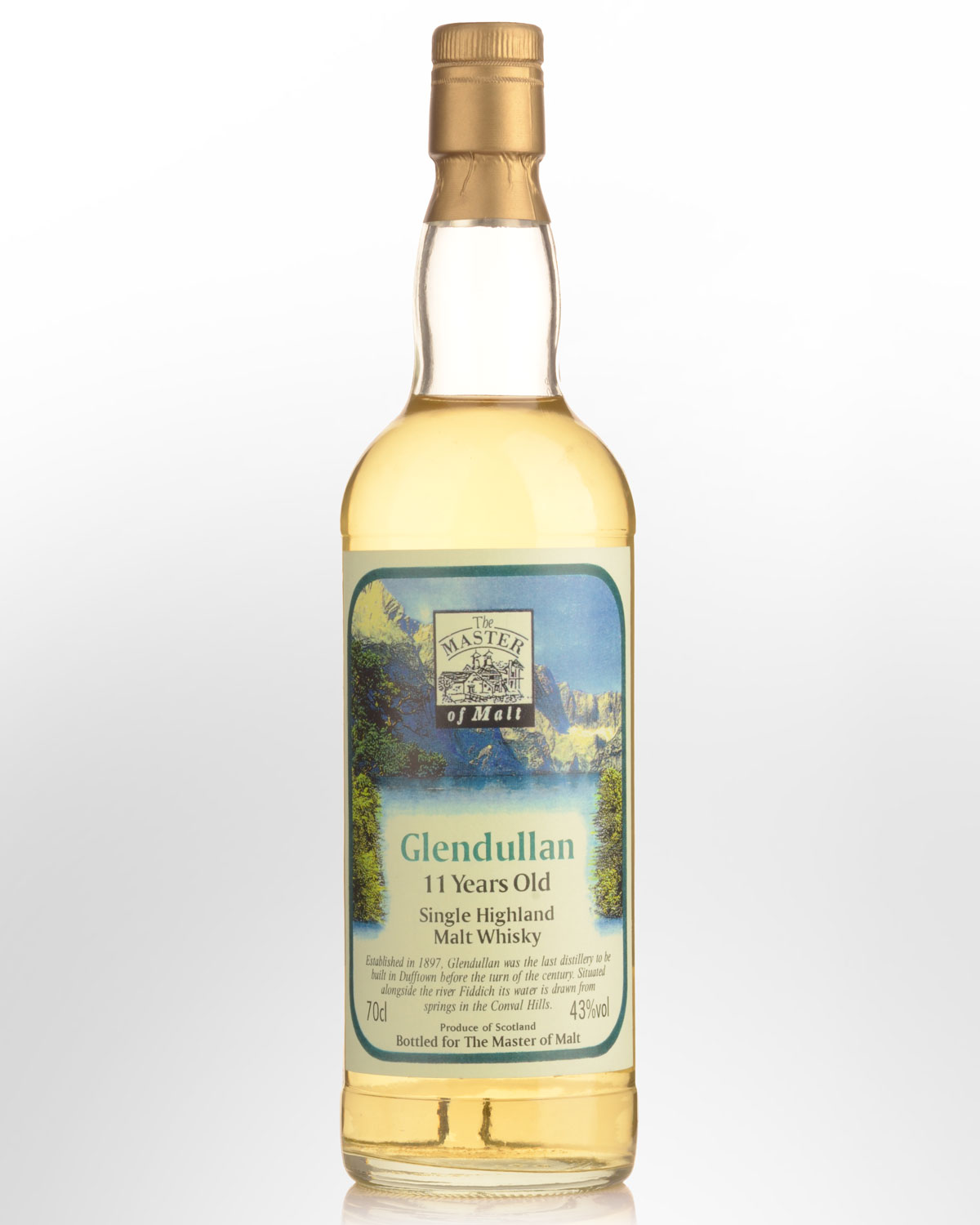 The Master of Malt Glendullan 11 Year Old Single Malt Scotch Whisky (700ml)
Something of an old 'back of the liquor cabinet' discovery: A young Glendullan, presumably bottled for the UK retailer 'Master of Malt'. Probably a circa 2000 bottling, however it's difficult to be certain. 43% Alc./Vol. One only from a private collection.
Glendullan was the last distillery built in Scotland's whisky epicenter. Opened relatively late (1898), by 1902 Glendullan was supplying to King Edward VII. In 1972, the distillery was expanded to meet demand with a further six stills added. Today it produces more whisky than most of the distilleries in Diageo's Classic Malts selection (in fact it's their second largest producer, right after Dufftown and before Caol Ila). Glendullan and Dufftown distilleries have remained mostly focused on blends (Old Parr for one), but around 2007, Diageo finally reintroduced them to the market as single malts - together with Glen Ord. The marketing gets a little confusing as the whiskies are labelled under the Singleton name, then scheduled for release in different continents - USA, Europe and Asia each get different whiskies.