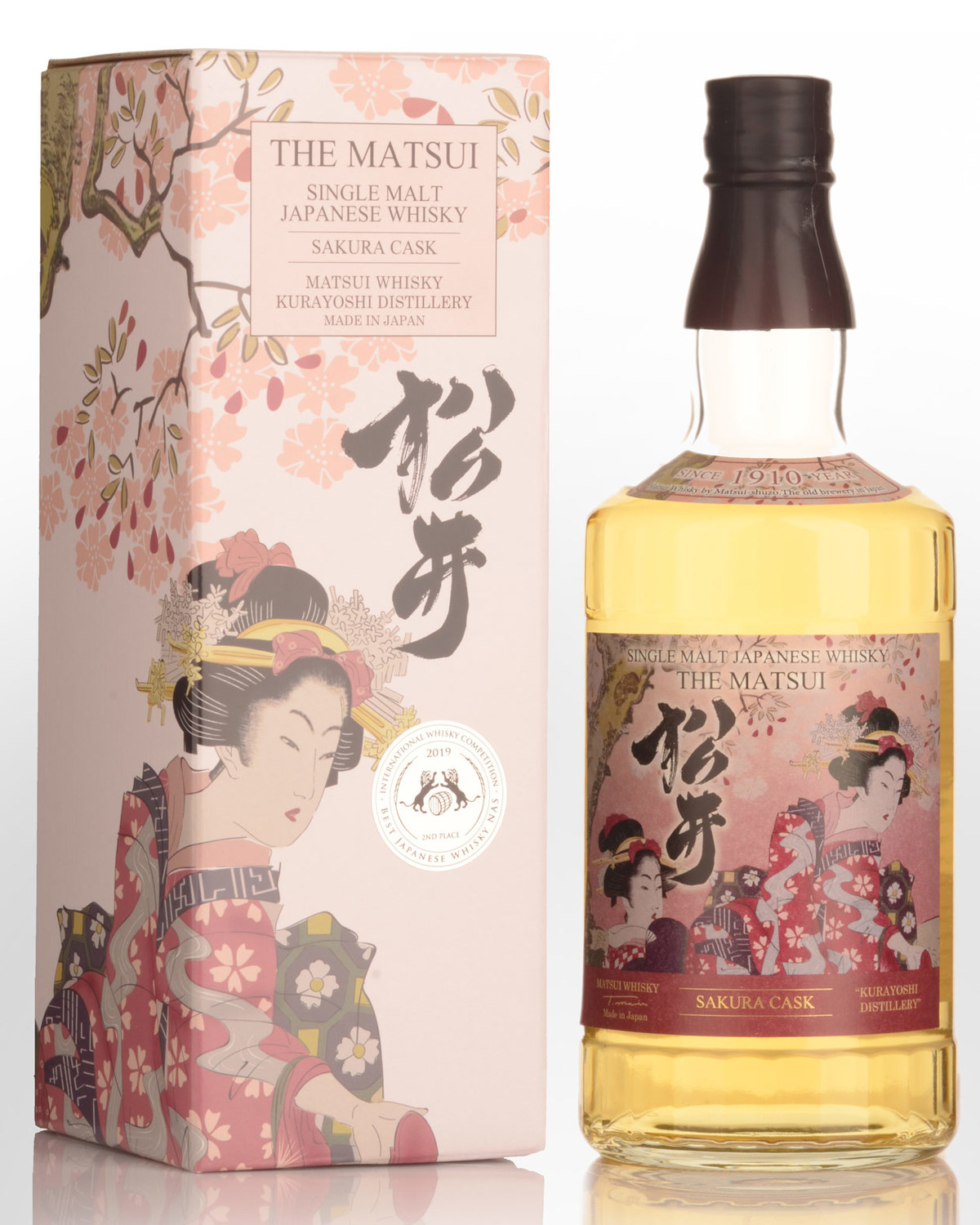 Matsui Sakura Cask Single Malt Japanese Whisky (700ml)
JAPAN
"Just drips with personality..." - Jim Murray's Whisky Bible.
There are three NAS whiskies in the new Matsui line up: Mizunara Cask, Peated and Sakura Cask. The latter is arguably the most intriguing of the lot. Cherry wood barrels aren't something you come across everyday. The tree holds an important place in Japanese culture and is often used by Japanese artists as a metaphor for the ephemerality of beauty and life. In this case, the label was painted by Japanese Master, Kikukawa Eizan and alludes to the character imparted by the wood.
It's reported (but not confirmed) that the casks used here were 'hybrids' - i.e.- the cask heads were removed and replaced with native cherry wood. With just under 4000 bottles produced, its novel character ensures it will be a talking point in any Japanese whisky collection.
Other reviews... Matured in the wood of the cherry tree, this does impart a spicier than normal intensity, which in itself closes out the barley. Just drips with personality, however. 48% Alc./Vol. Non chill filtered.
92.5 points - Jim Murray's Whisky Bible 2021
...A nose of cola gummies, Dr. Pepper, fresh green apple, poached pears in cream, dried strawberry, tree blossom, white pepper, allspice, and mint leaves. This whisky, finished in a cask with Japanese cherrywood heads, begins delicately with sweet fruit syrups, before unwrapping golden caramel with a core of spice. Baked apple notes, strudel, unsweetened citrus, and a tang of bitter fruits, which abate to a mouth-coating finish of orange oil.
89 points - whiskyadvocate.com, reviewed by: Jonny McCormick (Fall 2019)
Second place / Best Japanese NAS Whisky - 2019 International Whisky Challenge