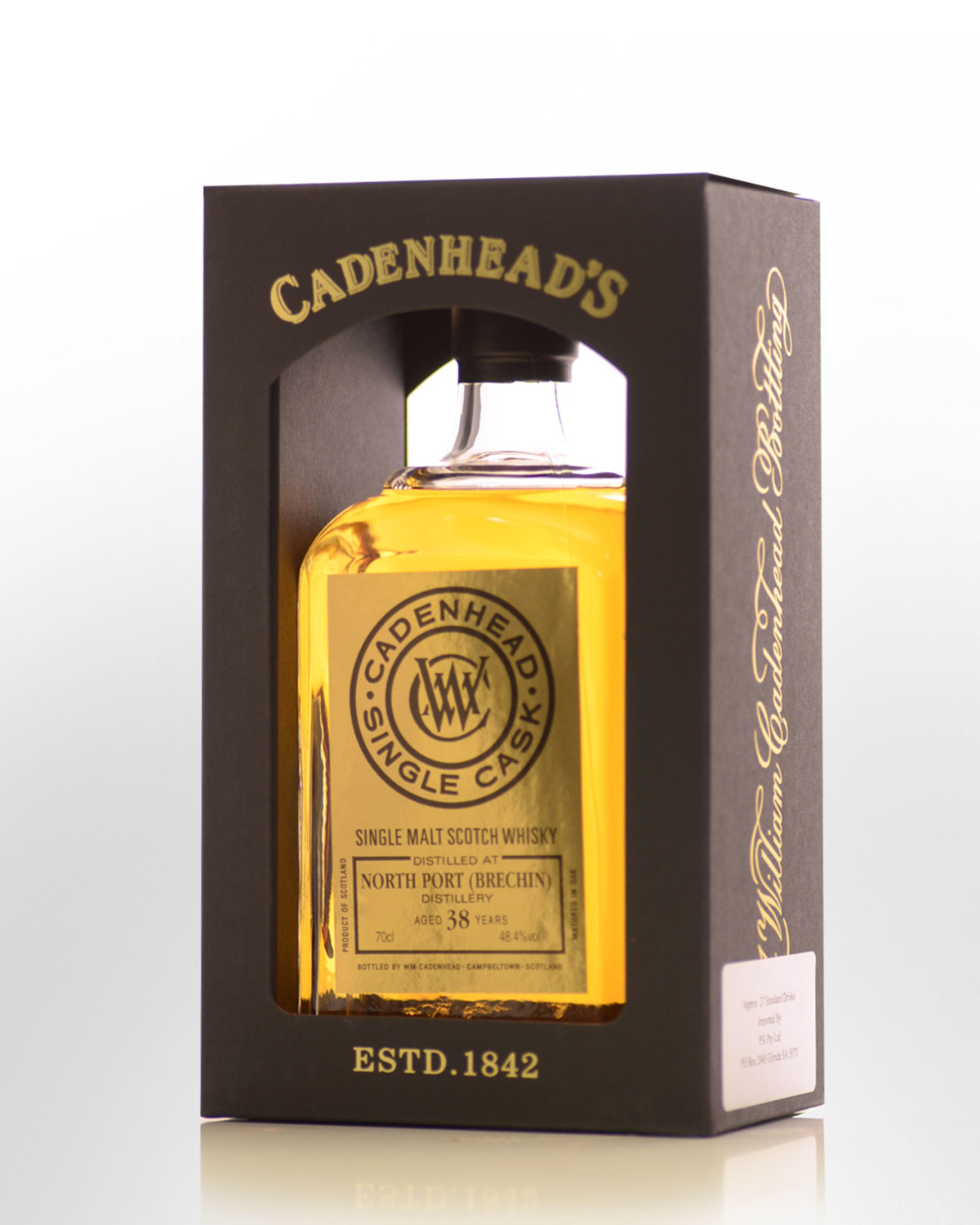 Cadenhead's Single Cask North Port (Brechin) 38 Year Old Single Malt Scotch Whisky (700ml)
Another first for our shelves, from the now demolished North Port (also known as Brechin). Brothers David, John and Alexander Guthrie, members of a local farming family, founded the North Port Distillery in 1820 under the name "Townhead". Renamed Brechin in 1823, production ceased for a period from about 1926–28, lasting until 1937 when it resumed only to be halted again at the onset of World War II due to the fuel and barley rationing instituted by the government. Production resumed in 1948 and continued until the distillery closed permanently in 1983. It was in the time when the market was suffering from over supply when around a dozen distilleries were closed. The owners sold the estate for re-development in 1990 and shortly afterwards, Safeway constructed a supermarket on the site. This very rare bottling from Cadenhead's was distilled in 1977 (just six years before the closure) and bottled in 2015 after maturation in a Bourbon hogshead.
According to Cadenheads, "A real fruit bomb on the nose, kiwi fruits, limes, pears in syrup and melted white chocolate. Very syrupy with soft woody notes. More waxy fruit notes with dried spices and lemon sherbet." Only 174 bottles released world wide. The Australian allocation is just six bottles. We have one.
NB: - some minor creasing to the top of the presentation carton.