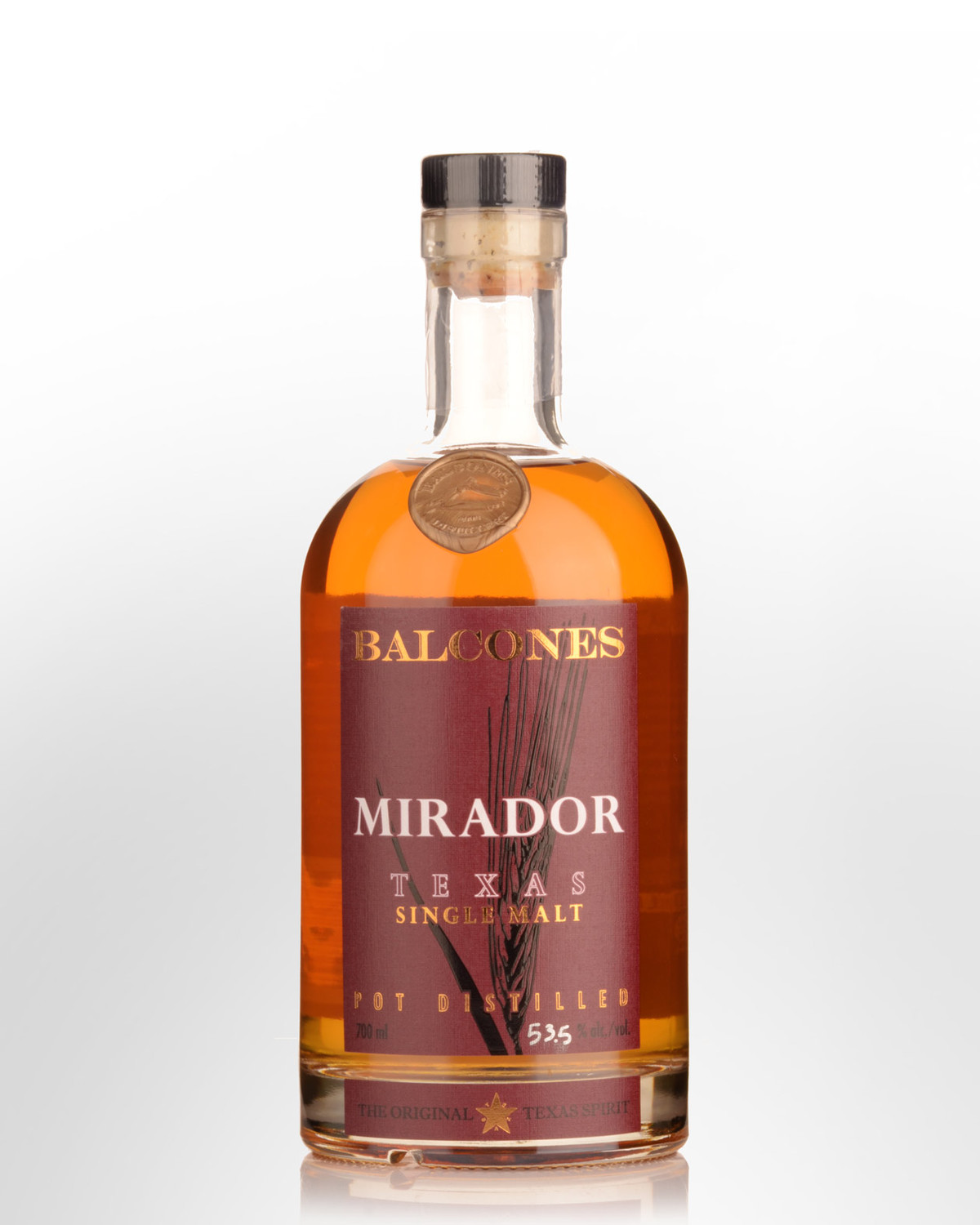 Balcones Mirador Cask Strength Texas Single Malt American Whisky (700ml)
Waco, Texas,
UNITED STATES
'Mirador' is a second fill barrel malt profile made up of whiskies ranging from around two years to almost five years in age. Because all of the aging took place in used casks, the oak is less prominent. It's also not as deeply coloured as most Balcones. Not surprisingly, the nose gives more of the malt instead of the wood that's easily overdone in Bourbon whiskies. But, after all, this is single malt. There's suggestions of orchard fruits, in particular pears and apples; Spices add depth while something fresher lurks beneath. Pure, supple and rounded, dried fruits are complemented by delicate astringency, before dovetailing oak shavings with fruit muesli and toasted cereal sweetness. Released to mark the 10th anniversary of the distillery, Mirador's instant success made it an annual release - which makes sense - this is a relatively relaxed Balcones style you could routinely dive into. 53.5 % Alc./Vol. Non chill filtered.
Other reviews... Balcones Mirador is an annual release that uses a blend of malt whiskeys aged in used barrels. This imparts less dominant oak flavors than you'd see with new charred oak barrel aging, instead allowing the whiskey to develop more nuanced flavors. This is Texas in a glass, instantly transporting me to a field on a hot summer Texas day. It's easy drinking for the proof, and each sip allows you to pull out more flavours. - breakingbourbon.com
Notes from the producers... NOSE: under-ripe and green notes of pear, green apple skins and flower stems open up to honeysuckle and fallen leaves before revealing rich notes of honey, brown sugar and soft suede leather. TASTE: green fruit and light herbal aromas suggest green tea and honey with hints of fennel and lemongrass. As it breathes, the light fruit syrup impression concentrates and mingles with the soft spice notes to evoke apple pie with lemon curd, fruit salad with marshmallows and pecans and even a Rusty Nail with an accidental cucumber garnish. FINISH: the finish begins where the rich sweetness gets lifted by the citrus twang, drying to notes of sandalwood and marmalade before finally offering Earl Grey tea.