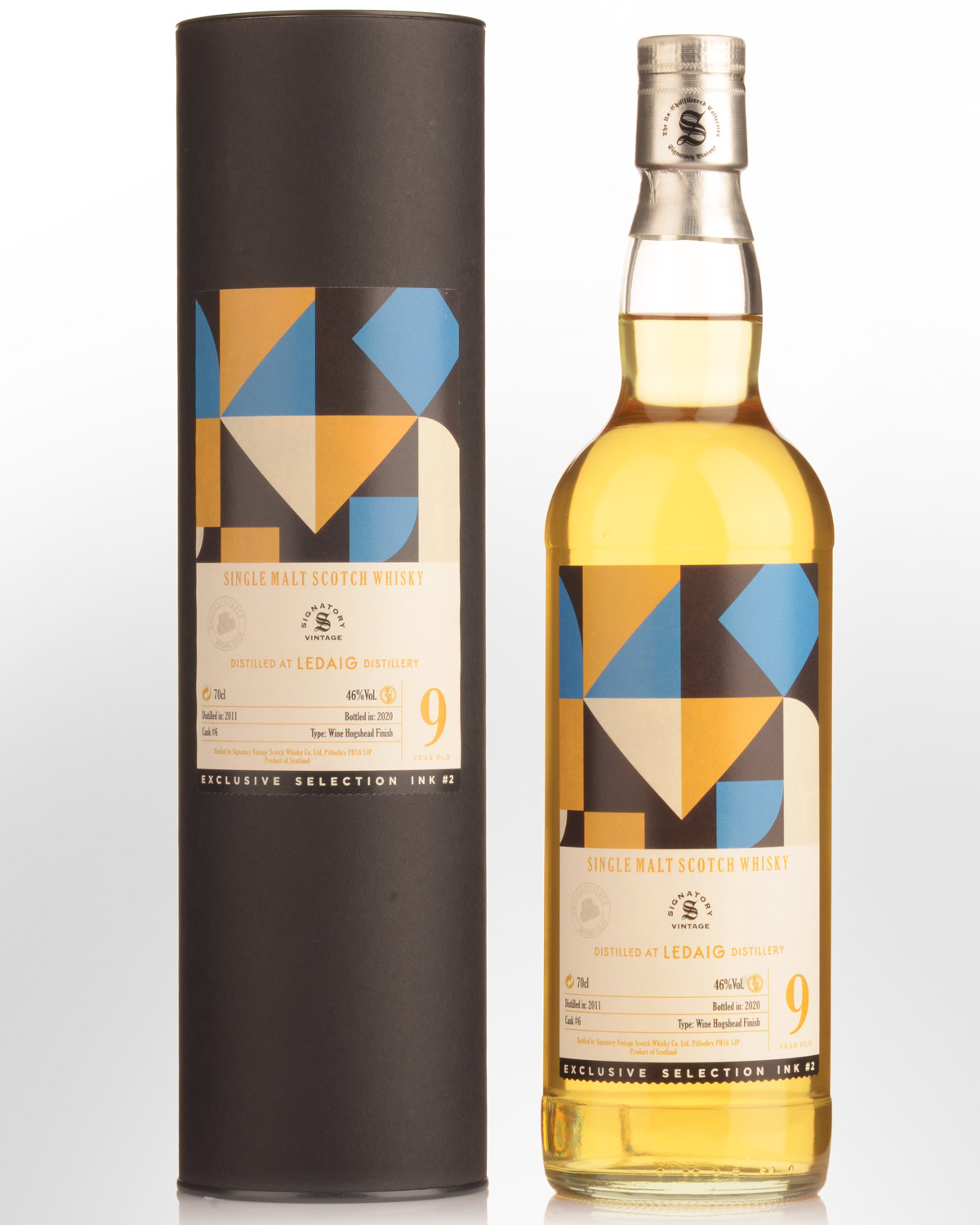 2011 Signatory Vintage Exclusive Selection Ink #2 Collection Single Cask Ledaig 9 Year Old Single Malt Scotch Whisky (700ml)
Tasting note: This peaty Tobermory was aged in a single Bourbon cask followed by a finishing in a Port cask. Salty, sea-infused peat aromatics develop with barnyard, hints of lanolin, pepper and hessian sack. Perfect balance for this distillate, with just the right amount of shell fish and sweet peat, the port giving the mid palate a juicy, salivating burst. Wonderfully expressive. The finish turns dry, minerally and slightly medicinal, fading with dark chocolate. Text book and effortless in its distinctive Ledaigian way. If you enjoy Caol Ila, you'll love this. 46% Alc./Vol. Non chill filtered.
Notes from the bottlers... The style is an opposition between the fruits and the delicacy of the Port cask, and the original "wood fire" and "barbecue" character of Ledaig peat. A great character but which remains accessible. The nose contrasts the fruit salad offered by the cask, and the very dense peaty and "smoked bacon" aspect of the distillate. The palate boasts jets of smoked fruit, earthy and oily peat. Finishes with fine peat and always fruity. The finish is balanced, delicious and easy. A great alternative to Islay and a great gateway to discovering the world of peated whiskies.