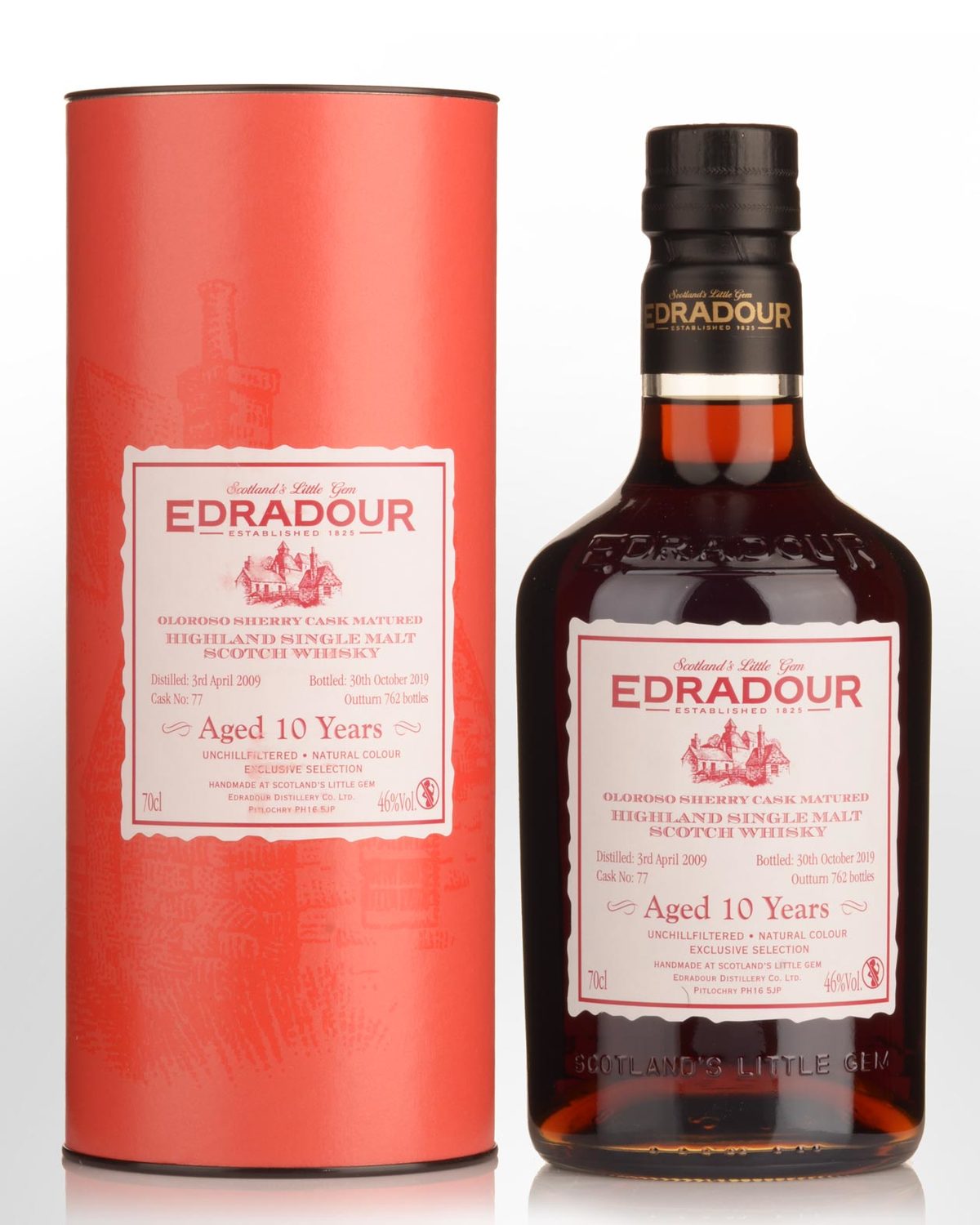 2009 Edradour Oloroso Sherry Cask Matured 10 Year Old Single Malt Scotch Whisky (700ml)
We've said it before, but we'll say it again. We often feel like Edradour is one of the best kept secrets in the world of sherried whisky. If you're looking for dry, nutty oloroso-infused malt at its deepest, darkest best without having to empty your wallet, this bottling may well take you to heaven and back. Previous editions have been described as "sherry bombs", but to find a ten year old that's as deep and broodingly dark as this freak is rare. Evidently cask #77 was very active - even downright aggressive.
There are thousands of sherry heads out there, but this shipment will satisfy less than a hundred. Distilled in 2009 and left to mature for ten years before being bottled at 46% ABV in October 2019, going by previous efforts from Edradour, the price / performance ratio should be simply sensational. From an outturn of 762 bottles. Non chill filtered. Limited to one bottle per customer.
Note: 1 bottle left with a small black mark on the front of the tin.