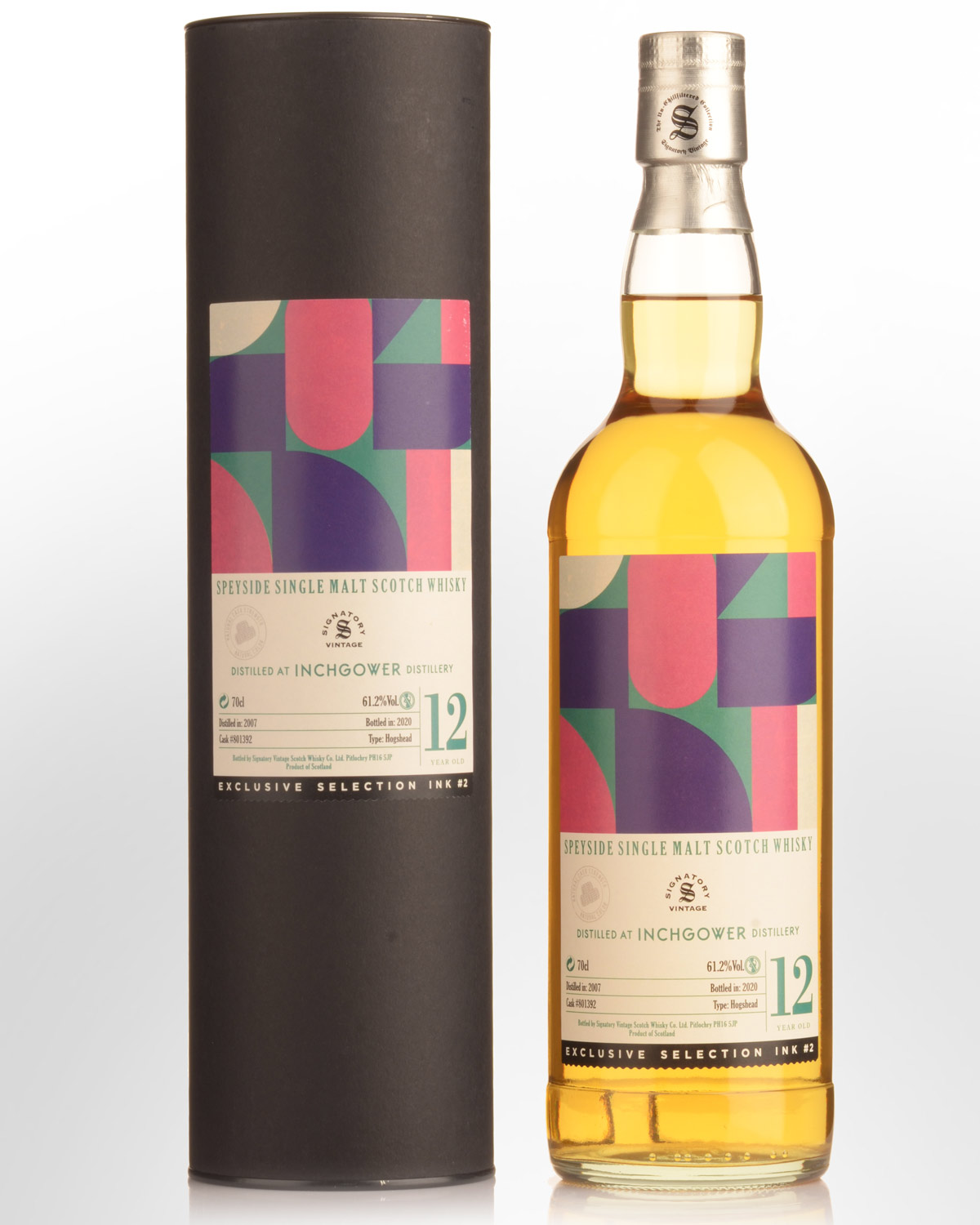 2007 Signatory Vintage Exclusive Selection Ink #2 Collection Inchgower 12 Year Old Cask Strength Single Malt Scotch Whisky (700ml)
Speyside, Highlands,
SCOTLAND
Tasting note: One of Le Comptoir Irlandais' favourites from their latest 'Ink Series' selection. Not a total surprise actually, as Inchgowers are pretty good on a regular basis. The nose presents a powerful combination of digestif biscuits and coastal freshness with trace beeswax, white pepper, salted citrus and lemon tart carrying through on the palate. Emphatically Inchgower with terrific distillery character, the malt complexed by a kind of sea-breeze tang and minerality that reminds you of certain West coast styles. Beautifully dense and textural. Besides a delicate bittersweetness at the finish - not a single off note. As far as Inchgowers go, this is flirting with perfection. 61.2% Alc./Vol. Non chill filtered.
Notes from the bottlers... The nose is very malty at first, grassy on green tea, mineral and fresh. In a second step denser and more animal notes. Robust.The palate is oily to the point of fat, very thick, there is substance. Still mineral, very ripe citrus, malted black tea. Always this minerality and this aromatic density on the original aromas of malt. The fresh and herbaceous notes are also malty, with aromas of bacon and fruit. The thick texture literally explodes in the mouth.