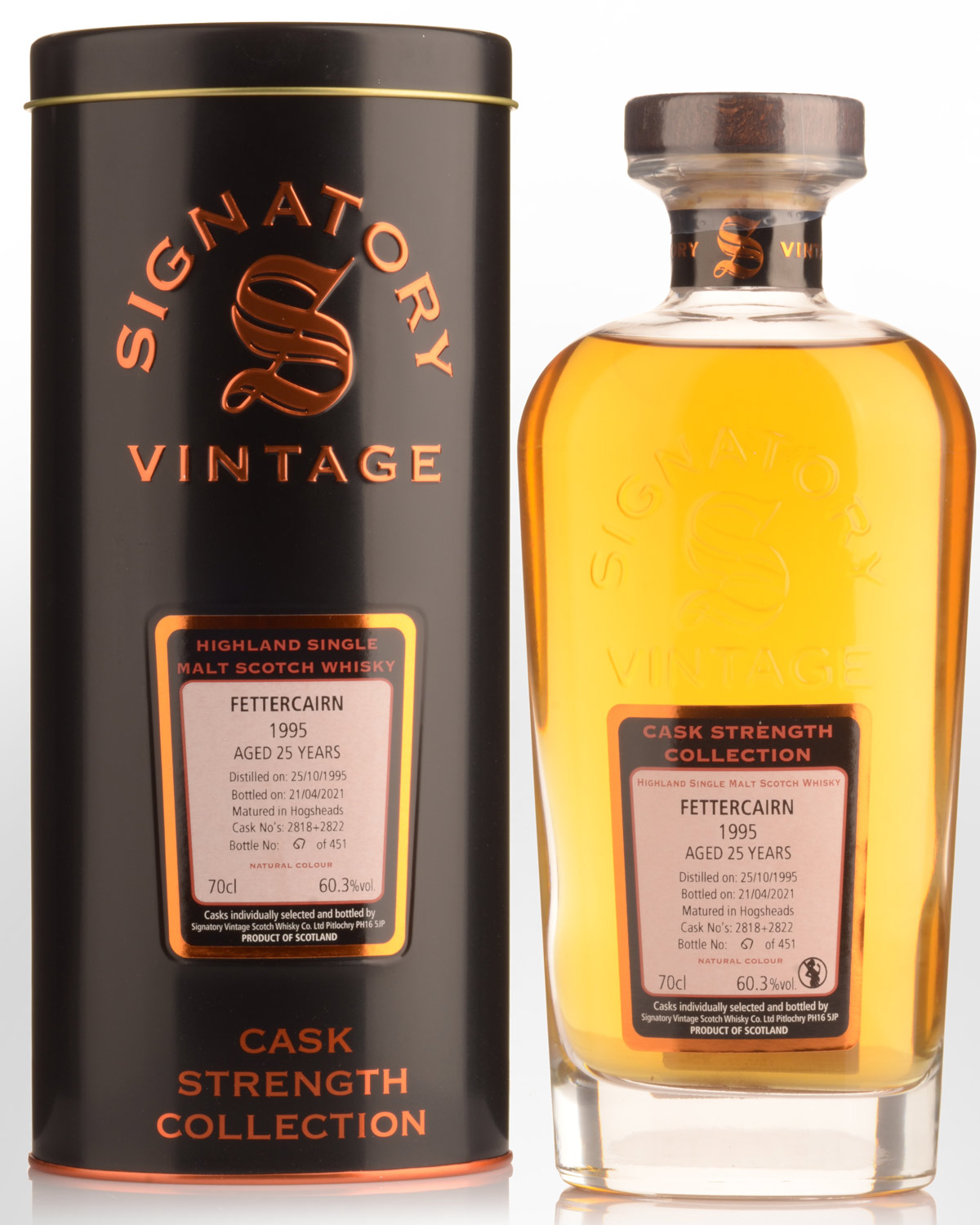 1995 Signatory Vintage Fettercairn 25 Year Old Cask Strength Single Malt Scotch Whisky (700ml)
Speyside, Highlands,
SCOTLAND
You rarely see Fettercairns this old, in fact there's only been a handful that have breached the 30 year barrier. Founded by Alexander Ramsay in 1824 on the edge of Fettercairn village at the foot of the Grampian Mountains, the site was originally a corn mill. Now equipped with four stills, Fettercairn operates a unique system whereby cold water tumbles down the exterior of its two spirit stills contributing to the lighter floral character of the malt. This twin- cask bottling from Signatory was matured in two hogsheads with an outturn of 451 bottles. 60.3% Alc./Vol. Non chill filtered.