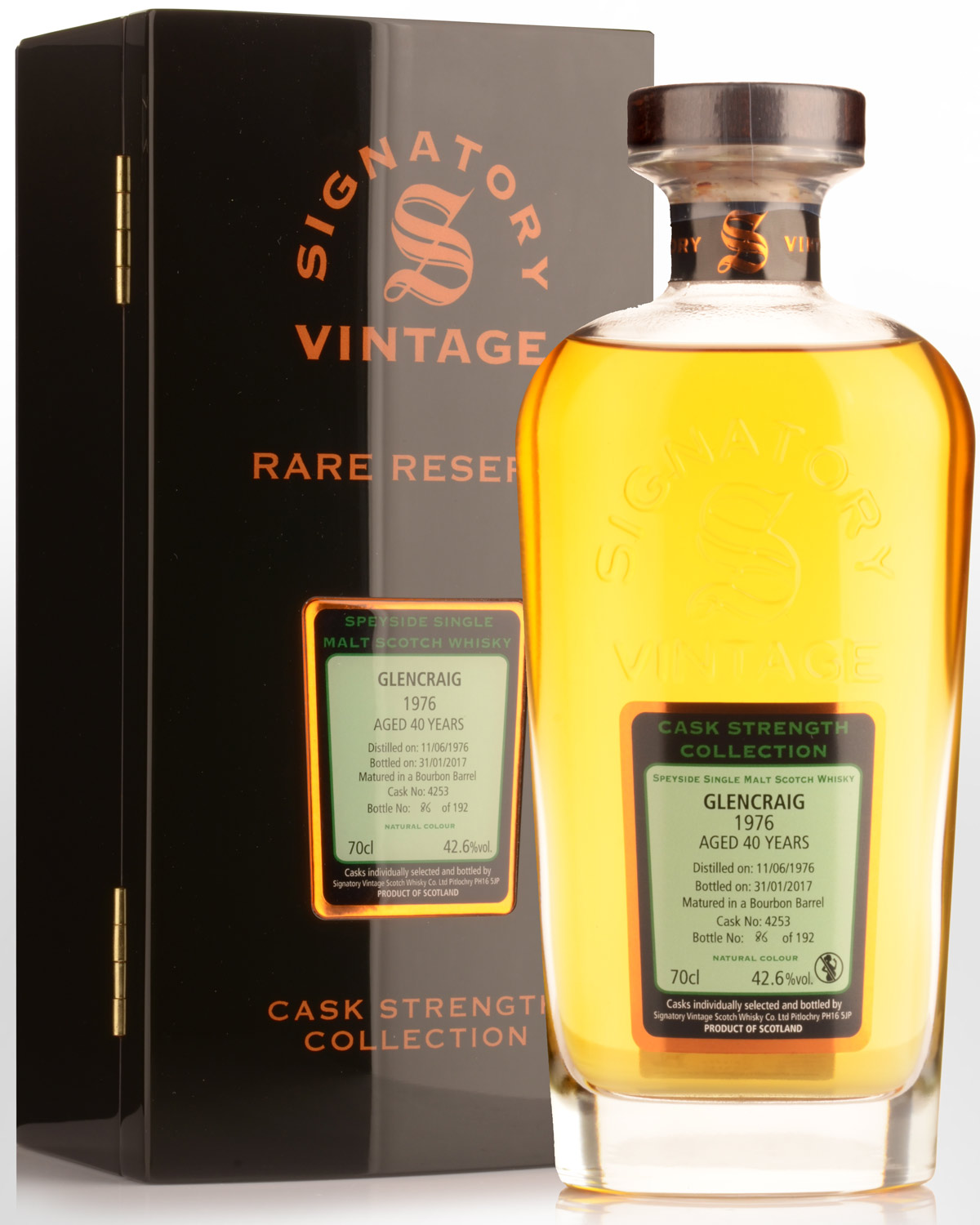 1976 Signatory Vintage Rare Reserve Glencraig 40 Year Old Cask Strength Single Malt Scotch Whisky (700ml)
Speyside, Highlands,
SCOTLAND
Not heard of Glencraig? You're not alone. Glencraig was a whisky made at Glenburgie through the 1960s and 1970s (abandoned in 1981). Produced using Lomond stills, the aim was to produce a light, fruity spirit for blends like Ballantines. Christened 'Glencraig', the newmake was distinct from Glenburgies, and gave owners, Hiram Walker another malt for its blends without having to invest in an entirely new distillery. According to Scotchwhisky.com, "Unfortunately the so-called rectifying plates in the neck of Lomond stills were notoriously hard to clean, and in 1981 they were abandoned at Glenburgie." No surprise to learn that Glencraig is now very rare liquid.
This Signatory edition was distilled on 11th June 1976 before being aged for 40 years in a bourbon barrel. Bottled at 42.6% ABV, it must rank as one of the last surviving casks of Glencraig on the planet. 192 bottles are on offer. Says Jim Murray of a 31 year old he tasted from Cadenheads, "The feintiness shows why it was eventually done away with. But this is a malt with great distinction too."
Meanwhile, Glenburgie continues to be operated by Chivas Brothers, its whisky still largely used for the Ballantine's blends.
Extremely limited stocks.