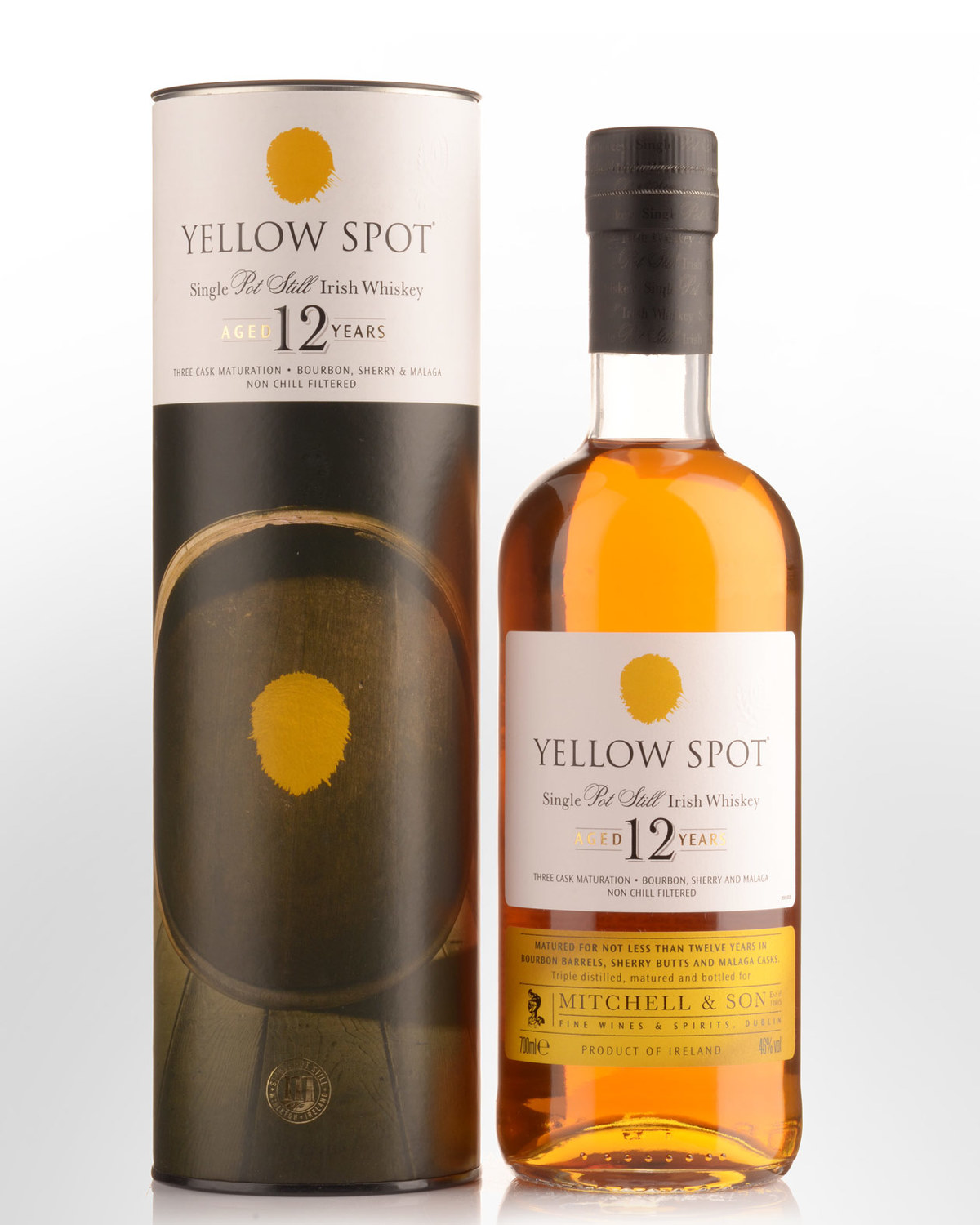 Yellow Spot 12 Year Old Single Pot Still Irish Whiskey (700ml)
Those familiar with Mitchell & Son's superb 'Green Spot' Irish Whiskey will be happy to know about the return of 'Yellow Spot'. The unusual naming convention has a basis in reality. The different colours refer to the practice of marking casks with a specific colour after determining the ageing potential of a whiskey: Blue spot was an 8 year old, Green Spot a 10 year old, Yellow Spot a 12 and Red spot a 15.
Mitchells would buy casks of port, sherry and Malaga out of the Iberian peninsula to sell on the local markets. They would fill them up with whiskey from the neighbouring Jameson distillery as soon as they were depleted from their original nectars. In keeping with this tradition, Mitchells reintroduced Yellow Spot, a brand that disappeared in the early 1960s. It has a 12 year maturation and a cooperage mix of ex Bourbon, Spanish sherry and Spanish Malaga casks. It's enough for only 500 cases of the resulting whiskey, and there's no plans to increase production as far as we're informed.
The distinctive feature of Yellow Spot resides in the use of the Malaga casks: Think Jameson 12 with the heady scent of Moscatel and the sweetness of Pedro Ximenez grapes. It's a combination that makes for a rich Irish experience. As you'd expect, our allocation of Yellow Spot is miniscule so if you're keen to try it, don't delay.
Tasting note: Bright gold / brass appearance. Gorgeous aromatics with notes of wild honey, custard, creme caramel and almond flan. Given a little time sees some lovely fruits emerge, namely apple peel / pear. Entry is oily / buttery in turn as the spices develop in a double wave. Flavours of vanilla custard tart feature enlivened by soft spices. Outstanding length and balance concluding with impressive persistence. 46% Alc./Vol. Non chill filtered.