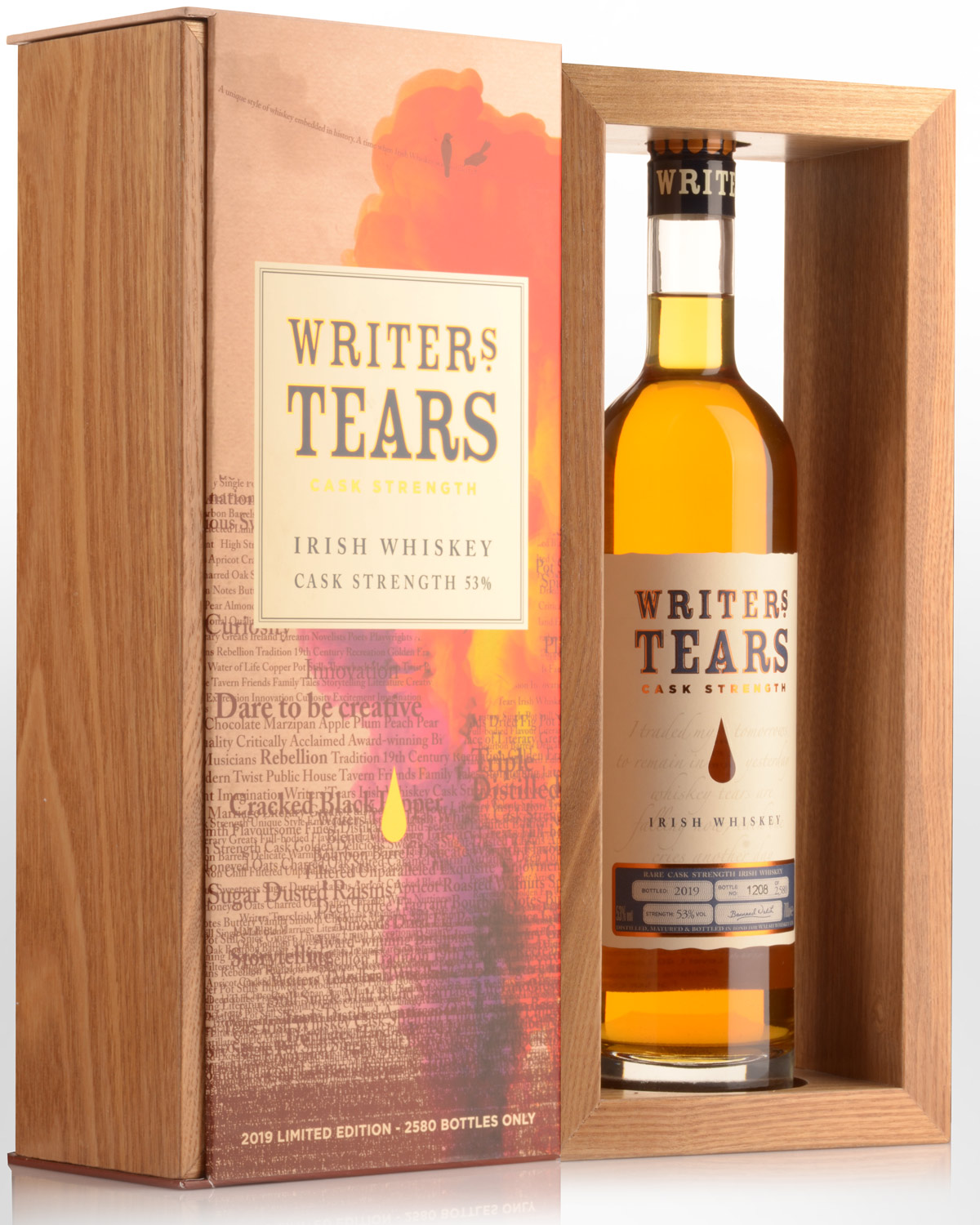 Writers Tears Pot Still Cask Strength Irish Whiskey (700ml)
IRELAND
NB: ABV will vary from batch to batch.
Writers Tears is a vatting of Pure Pot Still and Single Malt (proportions are a closely guarded secret). It's the creation of Writers Tears proprietor, Bernard Walsh, who enjoys privileged access to the warehouses of certain Irish distillers from where he selects the casks for his own labels. Some years ago he came up with this entirely 'new' type of whiskey: a blend of malt and pure pot still (PPS) whiskeys (all other Irish blends contain some proportion of Coffey still grain whiskey). The Pure Pot Still is a style that was once known as the "Champagne of Irish Whiskey" and was traditionally a favourite of Irish writers suffering from writer's block. Rather poetically, they drank so much of it, some were reputed to have cried tears of whiskey when inspiration finally hit. Although the Pure Pot Still style was once widespread in Ireland, a number of historical factors including the The Irish War of Independence, the Irish Civil War, and prohibition in the United States led to a drastic reduction in the number of Irish distilleries. With this reduction in Irish whiskeys available came the loss in recognition abroad of the pure pot still style itself. The majority of the surviving distilleries began to produce blends and single malts to the detriment of the Pure Pot Still.
This beautifully presented cask strength edition was limited to only 1200 bottles. Not only a terrific whisky in its own right, but one for the consideration of collectors.
Other reviews..."sometimes seems a rabble of whiskey with the flavours and shapes never quite deciding where it wants to go. But the randomness of style is also a strength as you are entertained from first to last... 53% Alc./Vol.
90 points - Jim Murray's Whisky Bible 2012