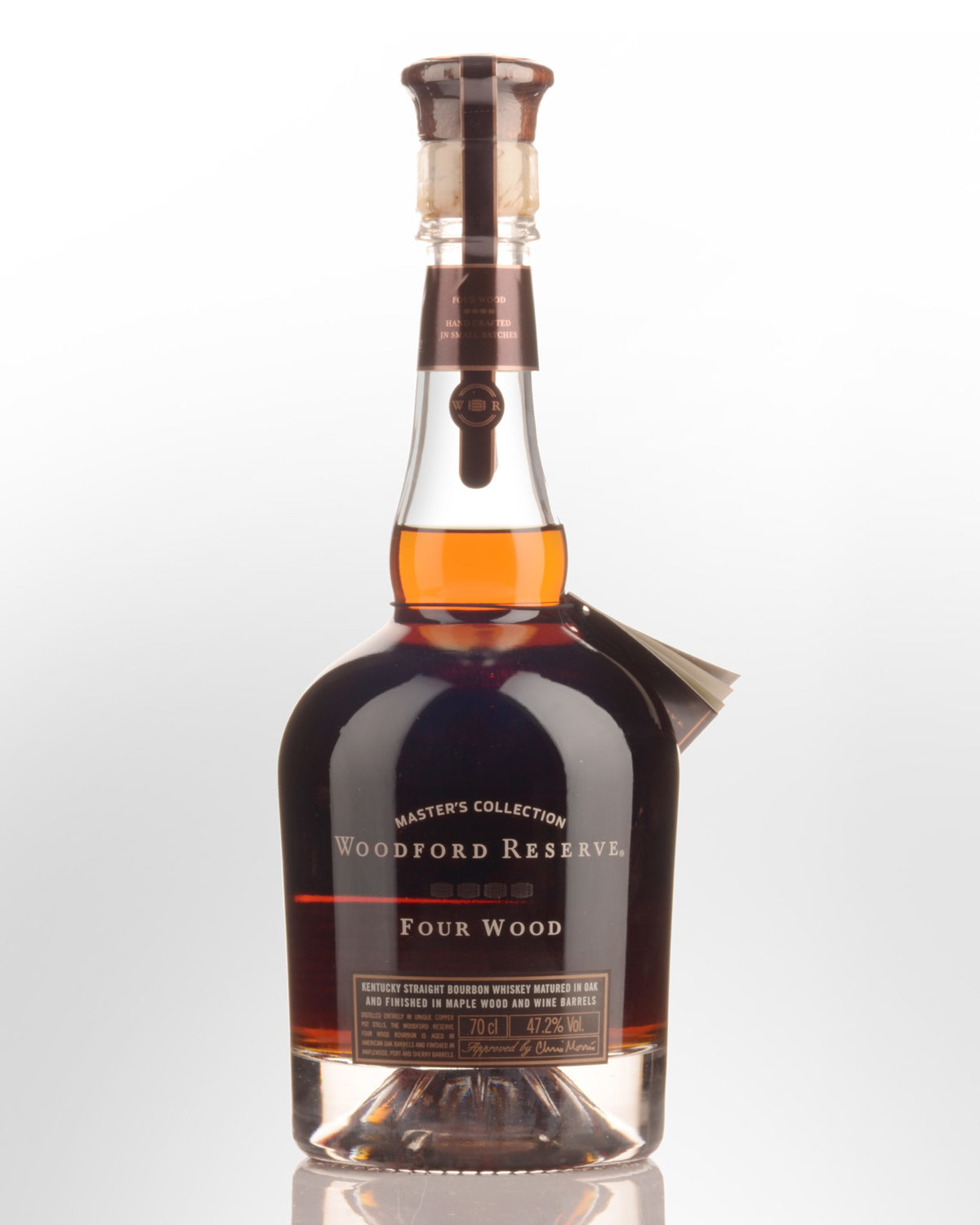 Woodford Reserve Master's Collection Four Wood Bourbon Whiskey (700ml)
The Woodford Reserve four wood is the seventh release of the Master's Collection, a series of whiskies based on the five sources of flavour in bourbon: grain, water, yeast, distillation and wood.
As is mandatory, the bourbon was aged in charred white oak before being transferred into three different types of wood - Ruby Port, Sherry and Maple wood - then assembled again. With the aim to create an ultra complex layering of flavours, all the while ramping up from the previous releases,
The Four Wood becomes a showcase of the blender's skills, as the different types of wood are difficult to marry. The nose is as decadent as one could expect with the use of four different types of cooperage, while the palate is more subdued, with the emphasis shifting towards texture.
Tasting note:
Very deep polished copper / mahogany colour. Varnish is followed by pickled onion in the opening sniff. Fails to build beyond moderate intensity with subsequent passes yielding more pedestrian scents of charry American oak, new leather and toasted popcorn. Some pleasant initial sweetness in the mouth is eclipsed by leather and woody spiciness. Ends fleeting with dilute maple syrup flavours and hints of toasted marshmallow.
47.2% Alc./Vol.