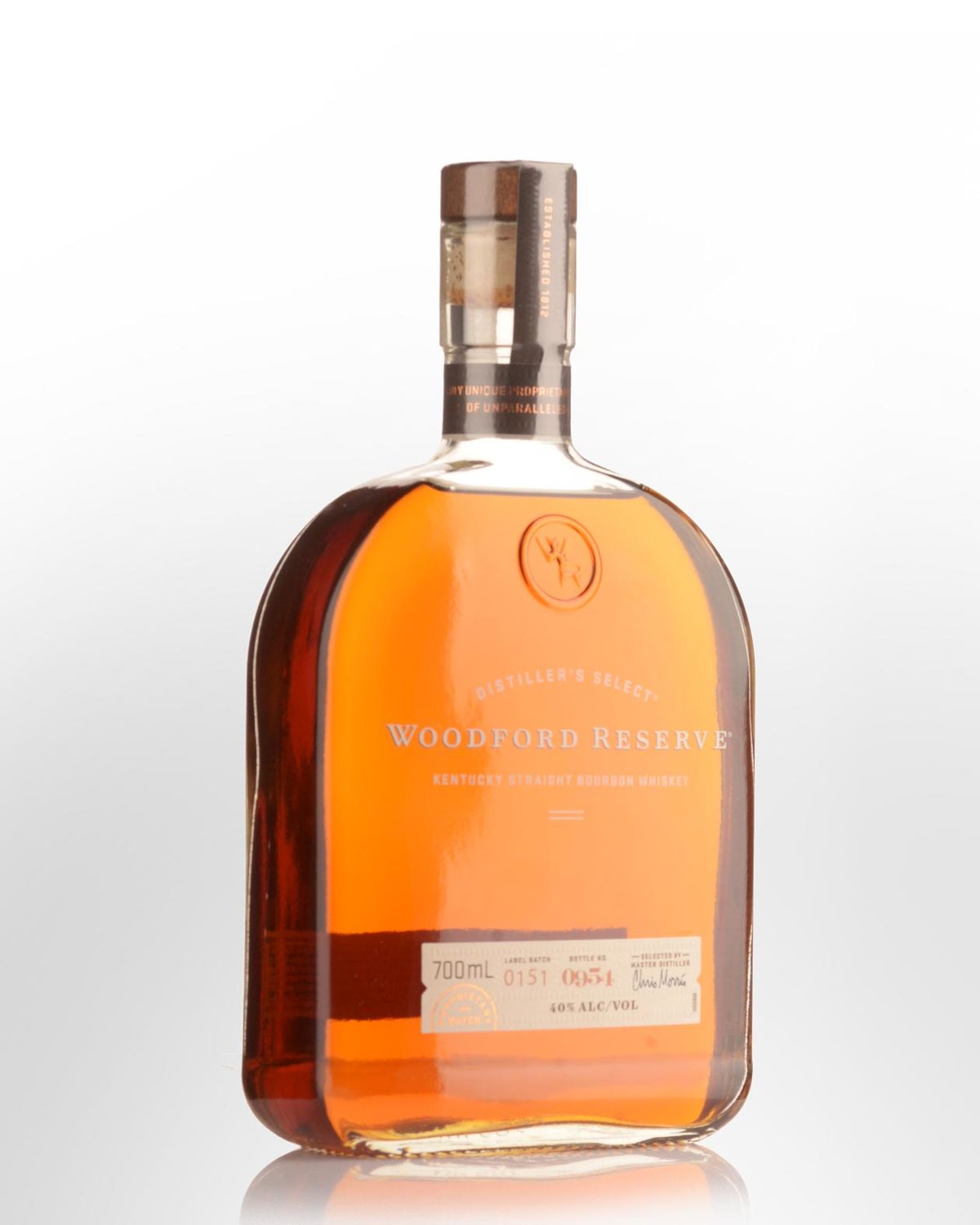 Woodford Reserve Bourbon Whiskey (700ml)
In 1996 Labrot & Graham's distillery was re-opened after a U.S.13 million dollar re-furbishment. Distilling has not taken place there since 1812 and not surprisingly the brand is virtually unknown in Australia.
Nevertheless, Woodford is a first class super premium bourbon whisky. Rich in caramel and vanilla character, it comes beautifully packaged in decanter style bottle and is a fantastic gift for the bourbon drinker who thinks he's tried them all! Due to the miniscule production levels of this distillery, supplies of Woodford's cannot always be guaranteed.
Other reviews... Deep amber color. Spicy charred oak, sweet toffee, and pepper aromas. A rich entry leads to a dryish medium-to full-bodied palate with toffee, mocha, and white pepper flavors with a pronounced copper tang. Finishes with a sweet, charred barrel, brown, and metallic fade. An aggressive and spicy bourbon that will work nicely in a bourbon peach tea cocktail.
International Review of Spirits Award: Gold Medal
90 points (Exceptional) - tastings.com
Nose: Cream-toffee and honeycomb. Vanilla and other gentle oaky tones waft through. Brilliant. Palate: Subtle spices warm the palate only for the honey to calm things down again. Sweetcorn, and brilliant, toasty brown-sugared depth. Finish: Some deft rye; the oak adds dryness. Comment: A bourbon of stunning complexity that really has improved in the last year or so as the depth has intensified. Easily among the best on the market in the UK. Rating: 9/10 points - whiskymag.com