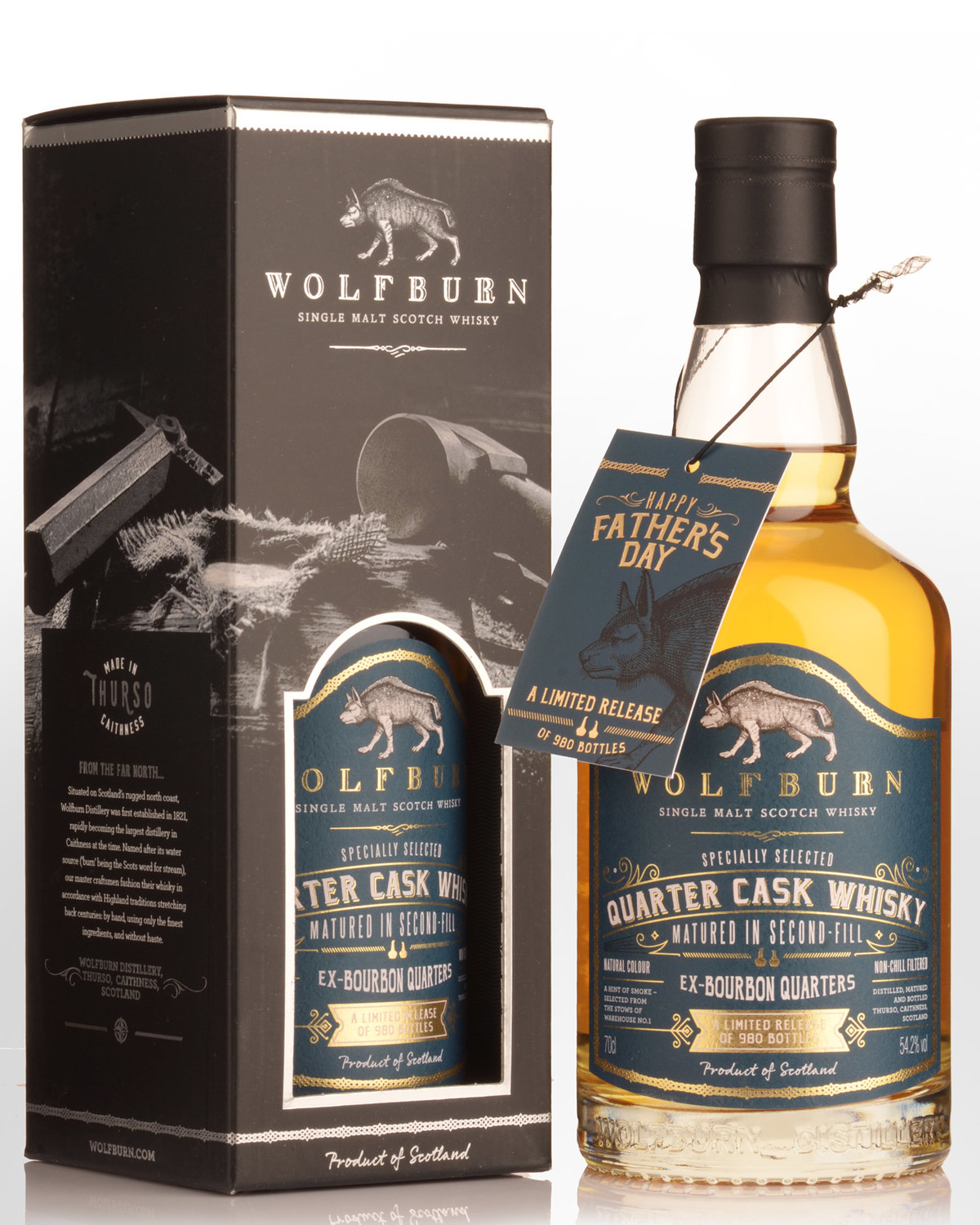 Wolfburn Quarter Cask Father's Day Special Bottling Single Malt Scotch Whisky (700ml)
This limited release was specially created to celebrate Father's Day in September. Crafted from spirit matured purely in ex-bourbon quarter casks, it's a shade over seven years old. Limited to 980 bottles worldwide.
Notes from the distillery.... These small casks have done an amazing job of producing a wonderfully mature and rounded single malt whisky. Sweet, smooth and classy in character, it's a great example of a traditional hand-crafted whisky – and it's a thoroughly enjoyable dram. Sweet fruit fragrance meets fresh sea air. Zest of lemon and lime is also present, and just a gentle hint of peat smoke. Hints of grapes and honey are overlaid with soft hazelnut and oak. Wolfburn's classically floral flavours abound, augmented with hints of dried fruit and cinnamon. There's a surprising sweetness at the end, with hints of toffee and brown sugar coming to the fore. Traces of peat smoke remain to give a beautiful lingering finish.
Non chill filtered.