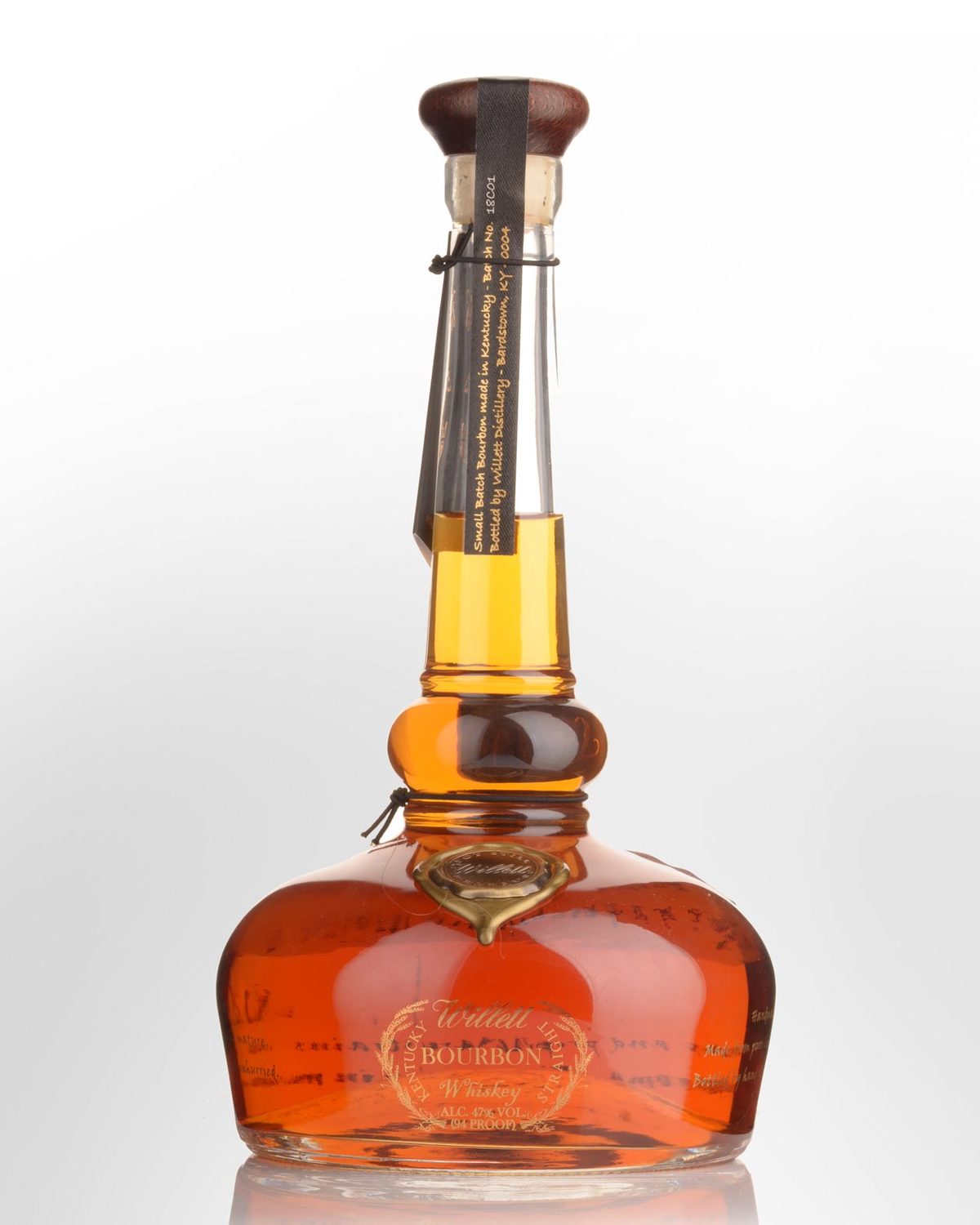 Willett Pot Still Reserve Bourbon Whiskey (750ml)
"Another fabulous whiskey from Willett." - Jim Murray
Established in 1935 and still a private family owned and operated company, Willett Distillery (aka Kentucky Bourbon Distillers or 'KBD') have built a reputation as a bottler for a wide portfolio of brands including Johnny Drum, Rohan's Creek, Noah's Mill and Kentucky Vintage amongst others. In short, they're rather like an American version of a Scottish-style independent bottler. They purchase barrels of young whiskey and age them in their hill-top warehouses south of Bardstown.
Unmistakable in its bottle shaped after a copper pot still, Willett Pot Still Reserve was first released in 2008. This latest expression is a restrained, drier style, so if you're looking for layered vanilla and caramel richness in your whiskey, look elsewhere.
Tasting note: [Batch 15D1 tasted] Honey amber hue. Vapoury spirit before the aroma settles into form; dry and spicy at first developing blood orange, gum and sweet oak notes with further air contact deepening and sweetening the bouquet as vanilla, rock lolly, corn cob and peppermint come to the fore. Medium dry, full bodied delivery. Dried corn, orange zest and cocoa. Firm oak and a touch of tea leaf before the finish gains momentum with a thread of sugars. Concludes peppery, dark rye bread-like, mildly sappy and with solid length. Showcases the flavour range of bourbon and rye with a finely tuned sweet-dry balance. 47% Alc./Vol.
Other reviews...
Another fabulous whiskey from Willett. You can so often trust them to deliver and here they have given us a Bourbon showing serious oak injection, yet a sweetness that counters perfectly.
95.5 points
- Jim Murrays Whisky Bible 2017
First tasted 2011...
Deep gold, brassy colour. The nose has a restraint and softness that's very appealing. Aromas of grilled corn, roasted nuts and vanilla; a hint of blood orange emerges with time in the glass. On the palate, this is a big, spicy whiskey, but by Bourbon standards it's on the drier side. Roast chestnut and dried corn flavours at mid palate, with a hint of rye making an appearance on the finish. Excellent balance and length.
91 points