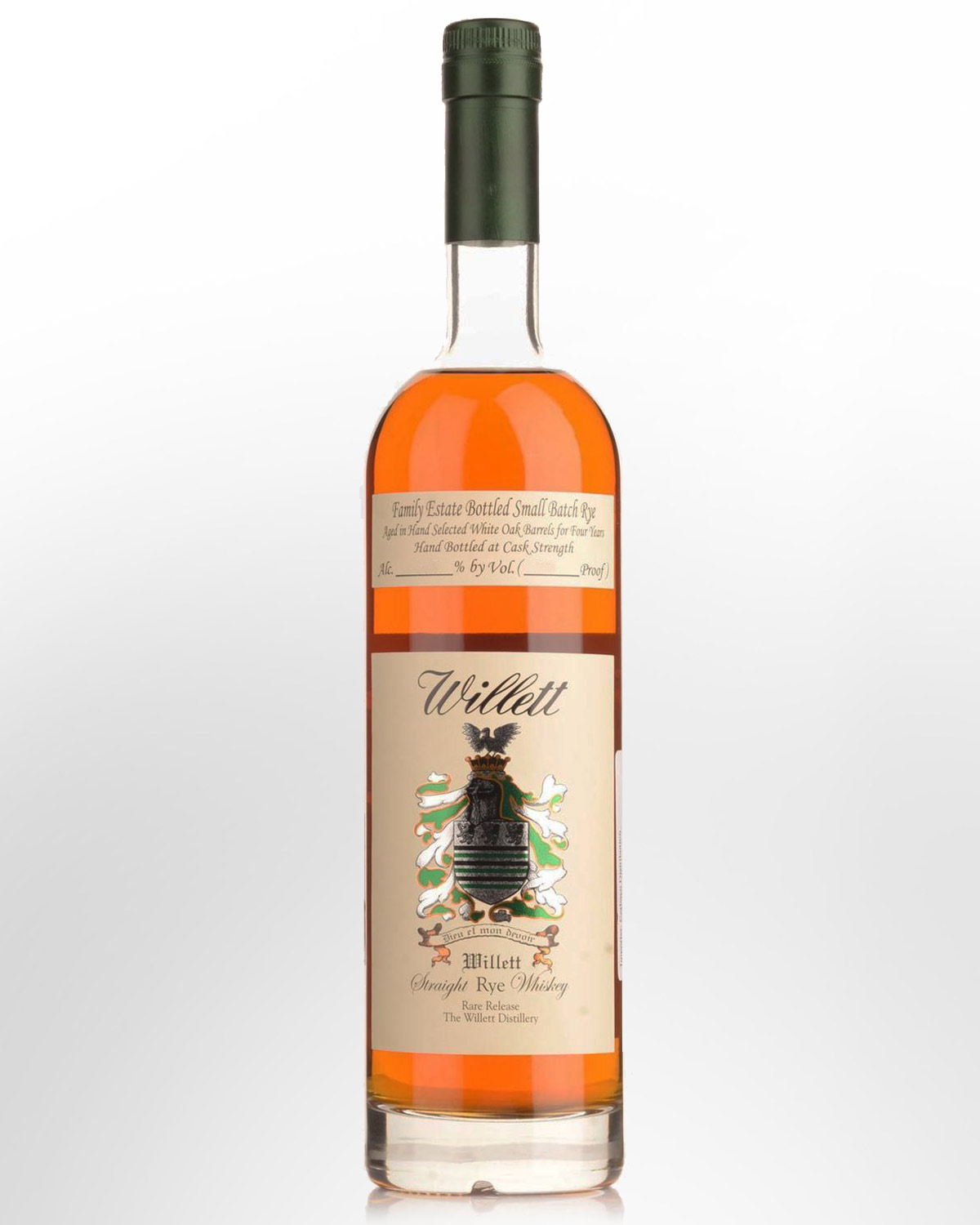 Willett Family Estate 4 Year Old Small Batch Rare Release Cask Strength Straight Rye Whiskey (750ml)
Note: ABV will vary from batch to batch.
An American Whiskey gem and a five star bargain. Highest recommendation.
2020 batch tasted... [15ml sample] A bouquet you can really get lost in... Opens like fresh rye sour dough, turns vaguely herbal (caraway / dill) and follows in a mesmerising combination of apple mint, balsa wood and heavy vanillas. Mouthcoating, oily rye on entry. Astringent and classically spiced-up at mid palate. Mints and cherry chocolate through the finish. Seamless and sophisticated. Stays with you. Fabulous rye. 54.5% Alc./Vol.
Previous batch tasted: [30ml sample] Brilliant bronze / new copper penny colour. Initial pass finds aromas of cherry ripe chocolate bar, poached peaches and vanilla. Further air contact accents white pepper, applemint and oak shavings. The lusciously toasty, perfectly-rounded delivery has impeccable wood selection written all over it: Bittersweet spices challenge the sheer weight of the rye but the grain wins out in a rush of oils, dried peach, dark rye and peppermint. Remarkably accessible at natural strength, the aftertaste turns peppery, oaky, then intensely grainy and long. Some found this a 'fruitier' / more Bourbensque style compared with the 55.8% ABV bottling. Wins on length as the flavour rebounds over minutes. Highest recommendation. 54.5% Alc.Vol. 95 points