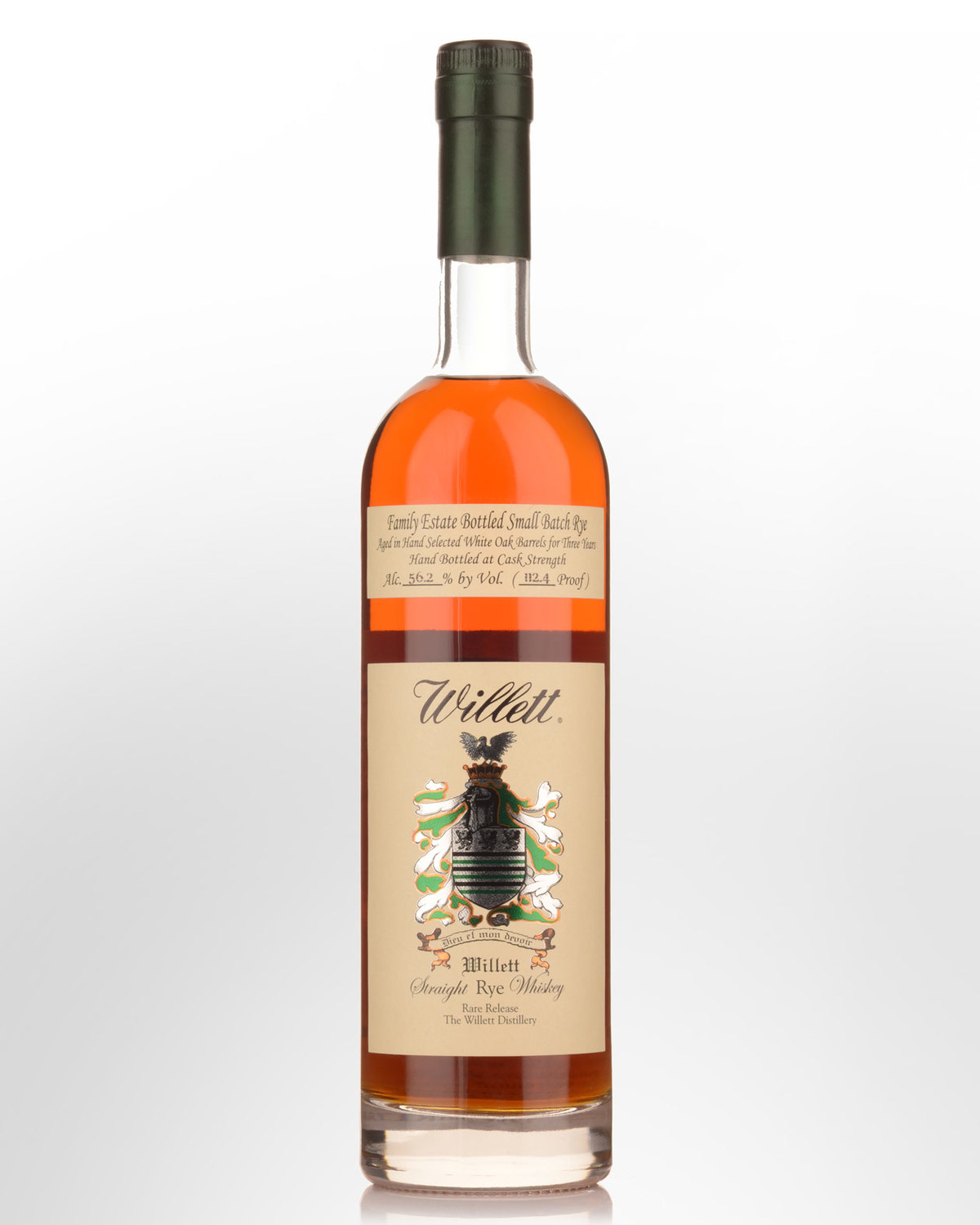 Willett Family Estate 3 Year Old Small Batch Rare Release Cask Strength Straight Rye Whiskey (750ml)
Cracking Young Rye!


NB: Alc./Vol. may vary from batch to batch.
Established in 1935 and still a private family owned and operated company, Willett Distillery (aka Kentucky Bourbon Distillers or 'KBD') have built a reputation as a bottler for a wide portfolio of brands including Johnny Drum, Rohan's Creek, Noah's Mill and Kentucky Vintage amongst others. In short, they're rather like an American version of a Scottish-style independent bottler. They purchase barrels of young whiskey and age them in their hill-top warehouses south of Bardstown. Older expressions have become blue chip investments with a 24 year old Willett selling for upwards of 10K.
But there's now another side to the business. Recently, Willett has started to distill themselves, something they haven't done since the early 1980s. Refurbishment and experimentation commenced in 2012. The company now has three operating stills – a column still (for the first pass), a "doubler", and a pot still (for the final distillation). New releases include limited offerings of their very own 3-year-old rye whiskey and 4-year-old bourbon. Those labelled as "Small Batch" - as this is - are reportedly limited to around 12 barrels per run. Not normally available in Australia, no doubt there will be a collector upside to Willett's new proprietary whiskeys - as to how dramatic that upside will be, only time will tell.
For the rye, the mash bill will vary from batch to batch, usually sitting around 70% rye, along with some malted barley and corn. Maturation takes place in char level 4 barrels, with the final results bottled non-chill filtered.
Tasting note: [55% ABV Batch tasted] Issues fabulous aromas of dill pickle, old leather, cocoa, black peppercorns and wood shavings, following through with a soft, creamy vanillan oak entry and a superb, spicy burst of peppermint-infused rye to finish. Dill and pepper linger late in the aftertaste. So well balanced you can enjoy this straight. Cracking young rye. 95 points
Notes from Willett: Nose: leather notes, sweet notes up front with spice notes following a little later, mint, woodsy cologne. Palate: tingling rye spice on the front with nice sweet notes emerging, corn shows its face a tad, but much less so than the 2-year expression; evergreens, cinnamon, anise, dill, spearmint. Finish: lively finish with a back and forth of sweet and spicy elements dancing in harmony.