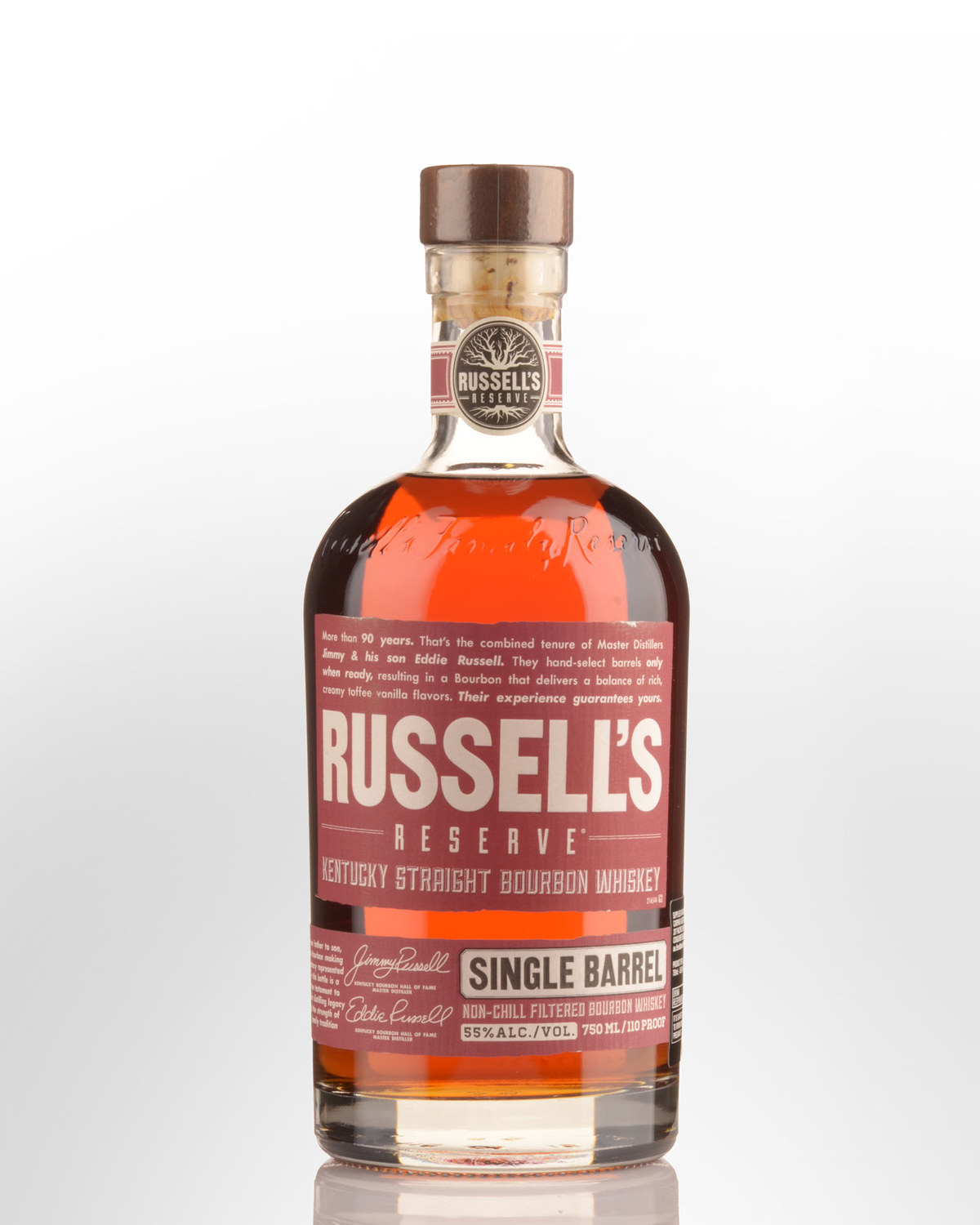 Wild Turkey Russell's Reserve Single Barrel Bourbon Whisky (750ml)
You can't go wrong with a single barrel / high proof Bourbon that skips the chill filtration process.
With Wild Turkey's latest release, expect everything you love about Turkey, only amplified several notches. Master Distiller Jimmy Russell and his son Eddie Russell have chosen casks from 'premium locations' inside their warehouses - usually close to the centre. The release also marks a significant packaging change. Tasting note: Amber gold. Lifted whiffs of minty / apply rye over rich vanillas. Brief air contact adds caramel nib and sweet oak with sustained menthol/mint freshness. Solid from end to end with charry oak, corn bread and menthol. Magnificent balance: barely a prickle. Finishes as a vanilla-oak saturate; lingering sponge cake and peppermint in the aftertaste. Quite special, particularly at this price point. 55% Alc./Vol.