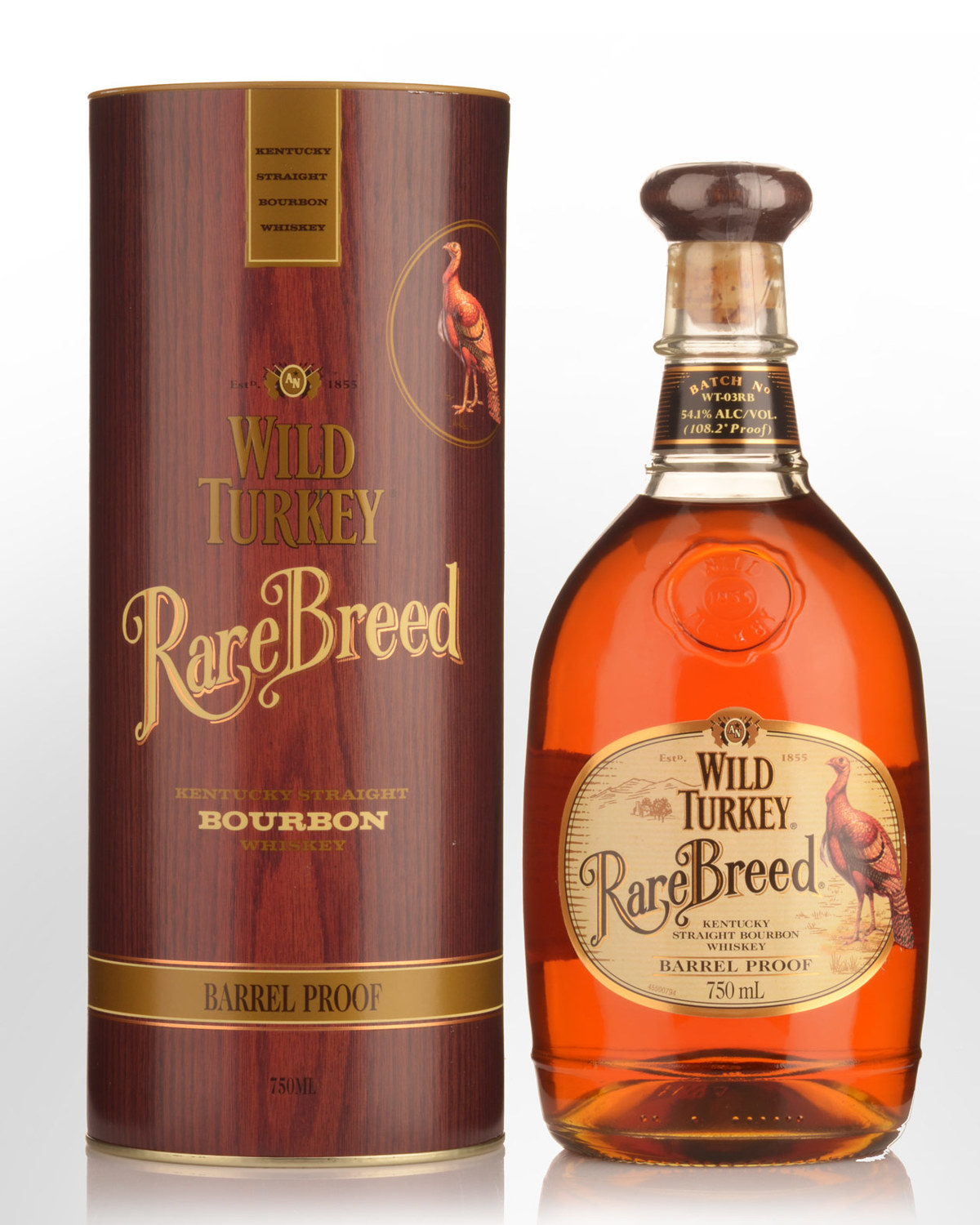 Wild Turkey Rare Breed Barrel Proof Bourbon Whiskey (700ml) - Previous Bottling
Collectors will note that this is a previous incarnation of Wild Turkey's esteemed high-proof bottling. This edition has a different ABV to the current release. One only.
Rare breed, as the name suggests, is a unique bourbon experience. A marriage of Wild Turkey 6, 8 and 12 year olds, Rare Breed is 'barrel proof', meaning that it is bottled at barrel strength with no water added to lower the proof or dilute the flavour. Master Distiller, Jimmy Russell follows suit even after bottling - he keeps his Rare Breed in the freezer so he doesn't have to add ice, which would melt and ultimately dilute the flavour! 54.1% Alc./Vol.