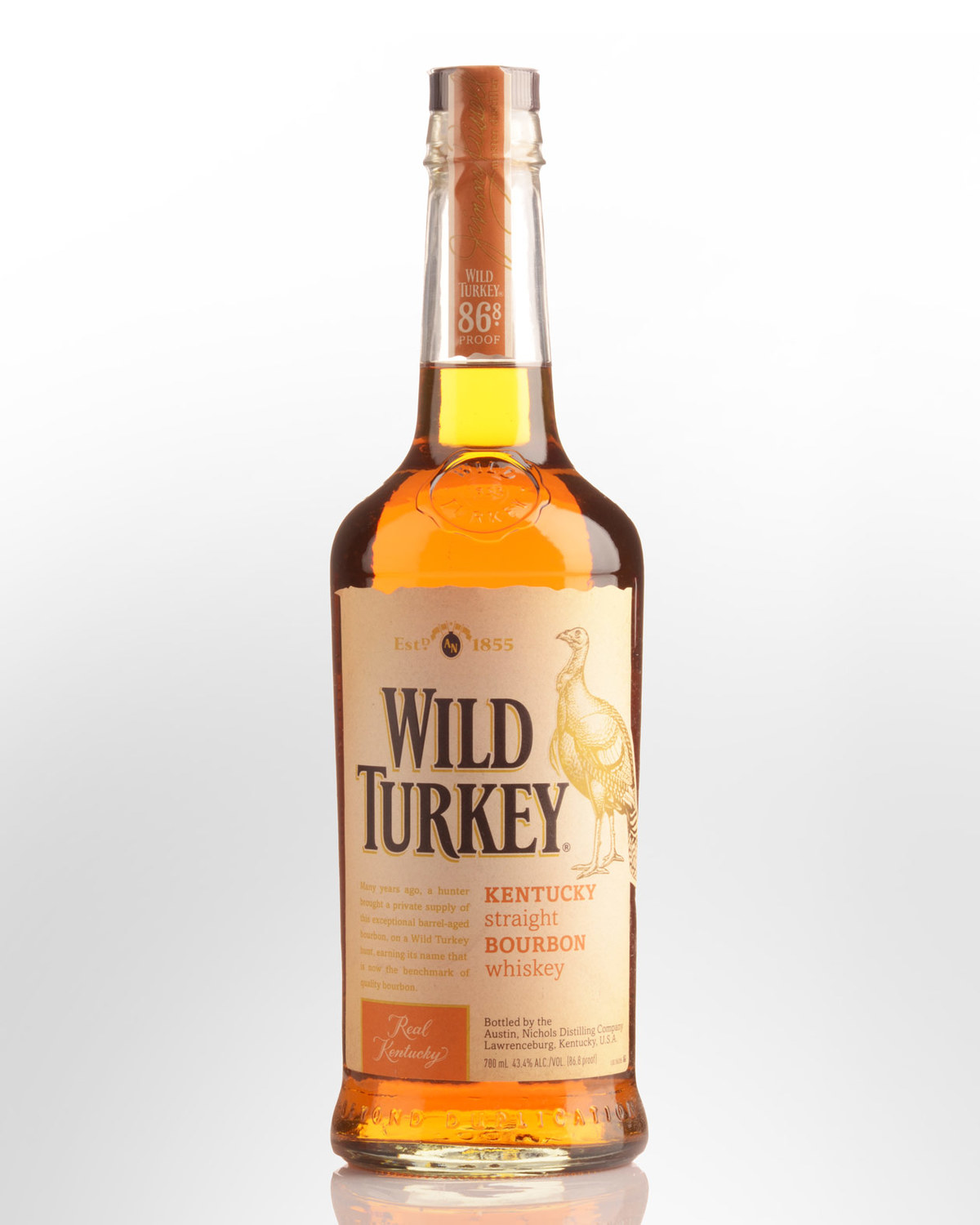 Wild Turkey Bourbon Whiskey (700ml)
Wild Turkey was first created as a hospitality gesture for a group of wealthy sportsmen seeking the remarkable wild turkey bird. In 1893 Bourbon made by the famous Ripy brothers at the distillery was selected from more than four hundred whiskeys to represent Kentucky at the World's Fair. After the repeal of Prohibition in 1933, the old Ripy distillery was put back to work creating what many consider to be the finest bourbon ever to come out of Kentucky. Wild Turkey has since become something of a bench mark.
This reduced strength version of the original eight year old 101 proof was first released in 1974 in response to a market demand for lower proof bourbon. Aged for at least four years, it is distilled according to age old Kentucky traditions and matured in charred white oak barrels until it develops its legendary, smooth honeyed character. It's an excellent, masculine style of whisky bottled at 43.4 %alc.vol.
Little known fact...
Since 1992, Wild Turkey Bourbon has provided title sponsorship of the National Wild Turkey Federations National Turkey Calling Championships. Each year,about 30,000 avid sportsmen and wild turkey enthusiasts flock to the annual convention and sport show. Spectators gather to watch contestants cluck, putt, purr and gobble their way to the highest level of 'turkeydom.' The competitors use box and slate calling devices, as well as mouth diaphragms, tubes and their natural voices!
Other reviews... Attractive traces of walnut oil amid the soft corn and firmer rye on the nose. An immediate impact of massive oak-laden, liquoriced corn and firmer more mouthwatering grains. The finish sweetens with a slight stirring of honey. It's not just the extra strength that takes this into a different class from the 80 proof. Much better barrel selection, underlined by some suprising liquorice notes Easily the best non-age-stated standard Wild Turkey I've ever come across.
87 points- Jim Murray's Whiskey Bible, 2006