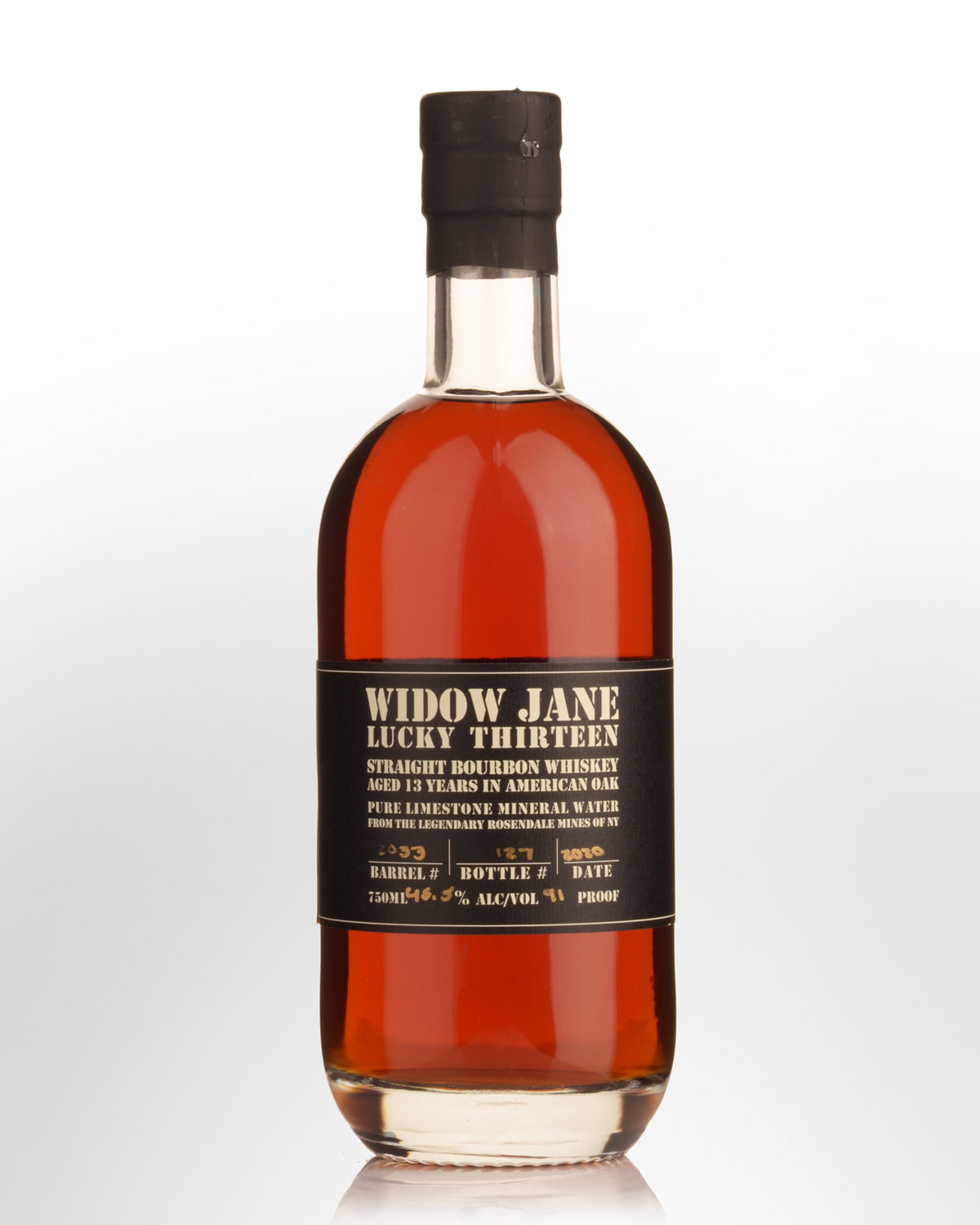 Widow Jane Lucky Thirteen 13 Year Old Single Barrel Straight Bourbon Whiskey (750ml)
UNITED STATES
Widow Jane's 2020 release named 'Lucky Thirteen' consists of one hundred high-rye single barrels sourced from Lawrenceburg's MGP in Indiana, hand-selected by Widow Jane Head Distiller, Lisa Wicker. The barrels all contained 13 year old whiskeys. Because of different rick house positions combined with climate variations, there were subtle deviations in flavour & alcohol strength in each barrel. Wicker individually proofed each barrel for release, depending on the unique profile that each developed during aging. Consequently, the Lucky 13 releases vary in ABV from 45.5-49.5%.
Wicker adds, ""Think of Lucky Thirteen like your favorite song played live. A great touring band may play the same set of songs every night, but those songs will sound a little bit different from night to night. The beauty is in the variance, and this whiskey's no different."
A total of 100 barrels are being made available as part of the Lucky Thirteen program which will collectively yield between 15,000-20,000 bottles.