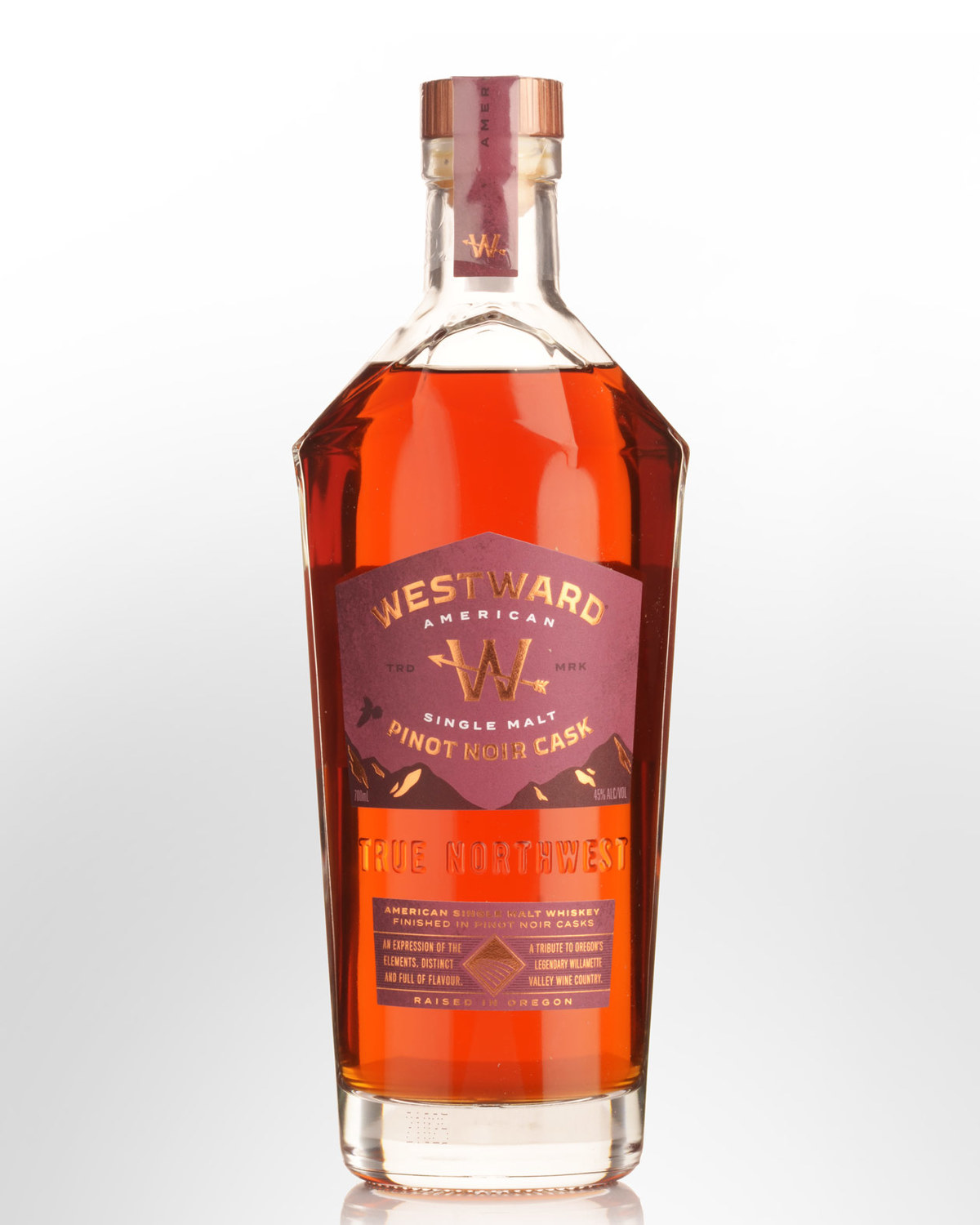 Westward Pinot Noir Cask Single Malt American Whiskey (700ml)
This cask-finished American malt begins with Westward's original single malt, which is then finished for up to two years in French Oak wine casks sourced from a handful of award-winning Pinot producers in the region. Think if it as a tribute to Oregon's legendary Willamette Valley wine country.
Other reviews... The nose balances enticing aromas of tropical fruit—mango, jackfruit, papaya—with earthy clay and dark chocolate, a harbinger of the bright sweetness of the palate, which sings with grapefruit, lemon-lime zest, kiwi, and pineapple soda, plus roasted nuts and semi-dark chocolate. The texture is waxy, verging to oily with a few drops of water, but never heavy. Though the finish is short, it's complete, rounded out with white pepper, jackfruit, and grapefruit oil.
89 points - whiskyadvocate.com, reviewed by: Susannah Skiver Barton (Spring 2021)
Notes from the producers... fruity and robust, with plum, apricot leather, and chocolate ganache notes. Flavors include apple, plantain, and nutmeg, with a rich, dried fruit and sweet malt finish.