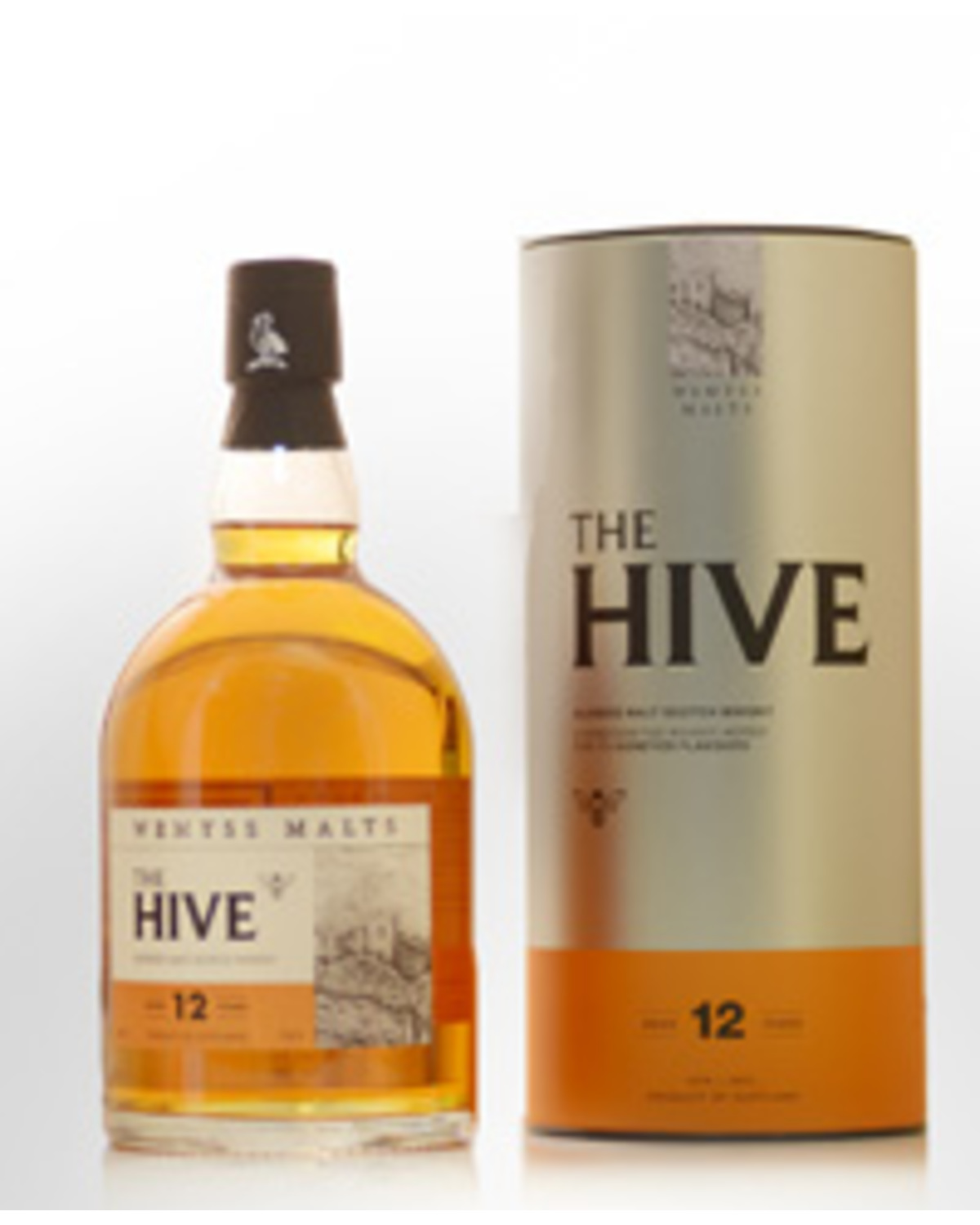 Wemyss Malts The Hive 12 Year Old Blended Malt Scotch Whisky (700ml)
The Wemyss family have had a longstanding passion for malt whisky and their connections with the industry date back to the turn of the 19th century when John Haig (founder of Haig's) built his first distillery on Wemyss land. Even today barley from the Wemyss Estate is prized by many of the leading distillers, and Cameron Bridge distillery is located just a few miles from the castle itself.
With this passion came the gradual realisation that, even for the knowledgeable consumer, much of the malt whisky terminology can be confusing. Thus, the company uses the taste and aromas of the individual whiskies to identify each bottling, rather than the distillery, so the consumer can more easily understand the style being purchased. All are bottled at 40% and the range has five to twelve year old age expressions. Where possible, the different whiskies are 'married' together for a period of months, allowing the fullest integration of the different malts, prior to bottling. Up to sixteen different single malt whiskies are expertly blended together before introducing the "signature" malts to create three distinct taste profiles under Charles Maclean's guidance.
Tasting notes: Bright gold. A lovely honeyed edge to the soft vanilla malt with subtle Indian spices adding interest. Malt and honey again feature in a medium dry, juicy delivery with spicy manuka honey and toasty oak to finish nicely balanced, dry and moreish. Definitely honeyed while avoiding the too sweet trap. Nicely blended.40% Alc./Vol.
Other reviews... Wemyss has picked up where The Easy Drinking Whisky Company left off a few years back and are selling their mix of malt whiskies under a descriptive flavor name. This is the best the company has done so far. It is a delightfully soft, fruity, and dessert-like whisky with, yes, lashings of honeyed malt to make it a soft, succulent treat of a whisky. Wemyss comes of age. 86 points - www.maltadvocate.com (Vol. 20, #4) Reviewed by: Dominic Roskrow