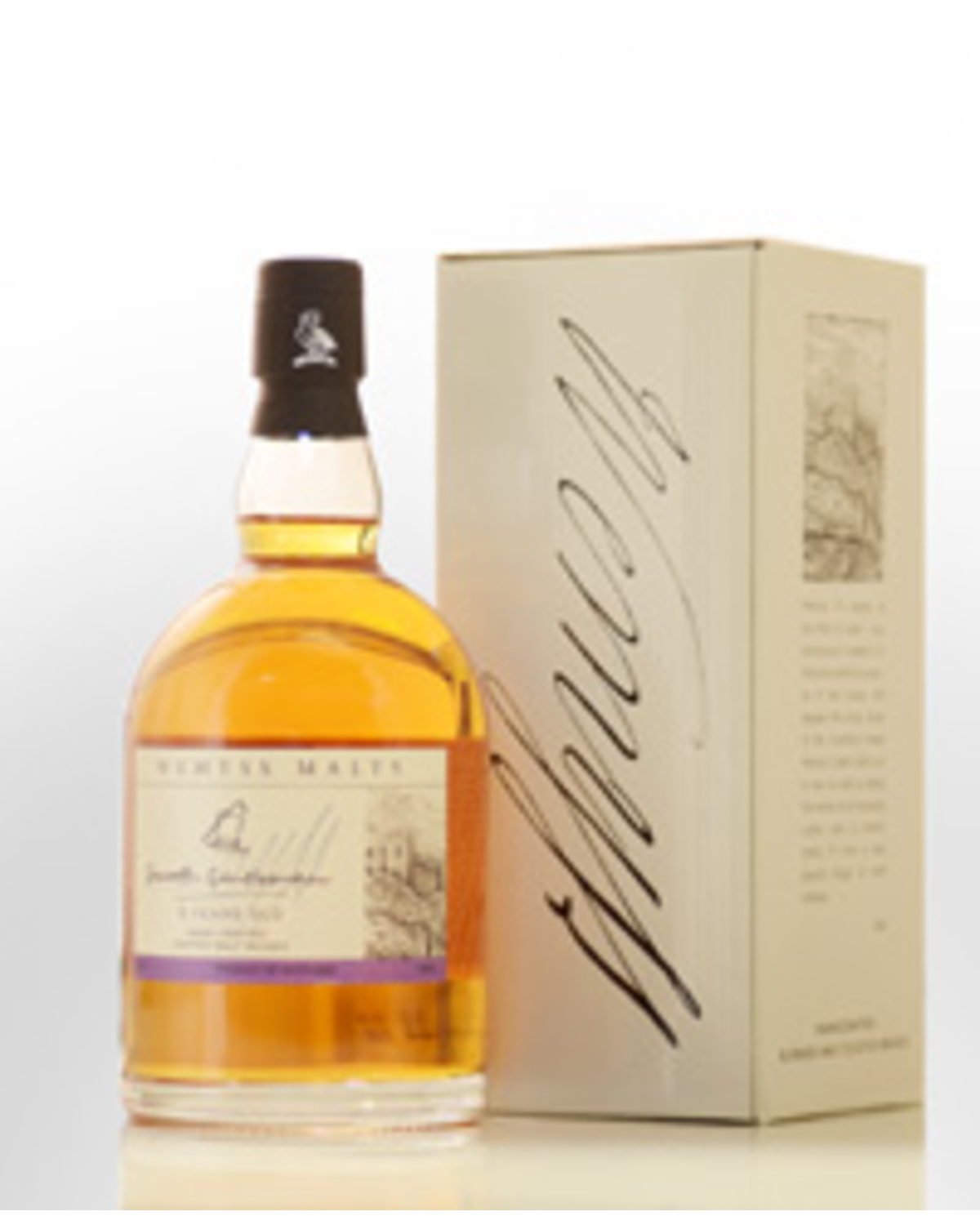 Wemyss Malts Smooth Gentleman 5 Year Old Blended Malt Scotch Whisky (700ml)
The Wemyss family have had a longstanding passion for malt whisky and their connections with the industry date back to the turn of the 19th century when John Haig (founder of Haig's) built his first distillery on Wemyss land.
Even today barley from the Wemyss Estate is prized by many of the leading distillers, and Cameron Bridge distillery is located just a few miles from the castle itself. With this passion came the gradual realisation that, even for the knowledgeable consumer, much of the malt whisky terminology can be confusing. Thus, the company uses the taste and aromas of the individual whiskies to identify each bottling, rather than the distillery, so the consumer can more easily understand the style being purchased. All are bottled at 40% and the range has five to twelve year old age expressions. Where possible, the different whiskies are 'married' together for a period of months, allowing the fullest integration of the different malts, prior to bottling. Up to sixteen different single malt whiskies are expertly blended together before introducing the "signature" malts to create three distinct taste profiles under Charles Maclean's guidance.
Other reviews... 90-95 pts: Superb/Highly Recommended" Spirit Journal, January 2010.size>
As the name suggests, this whisky is smooth indeed. Honeyed, light peat, and faint clove aromas, and flavors of burnt orange peel, dark honey and a wisp of smoke on the finish. The fruity notes suggest this would play well with vermouth in a Bobby Burns or Manhattan-style cocktail. 90 points www.wineenthusiast.comsize>