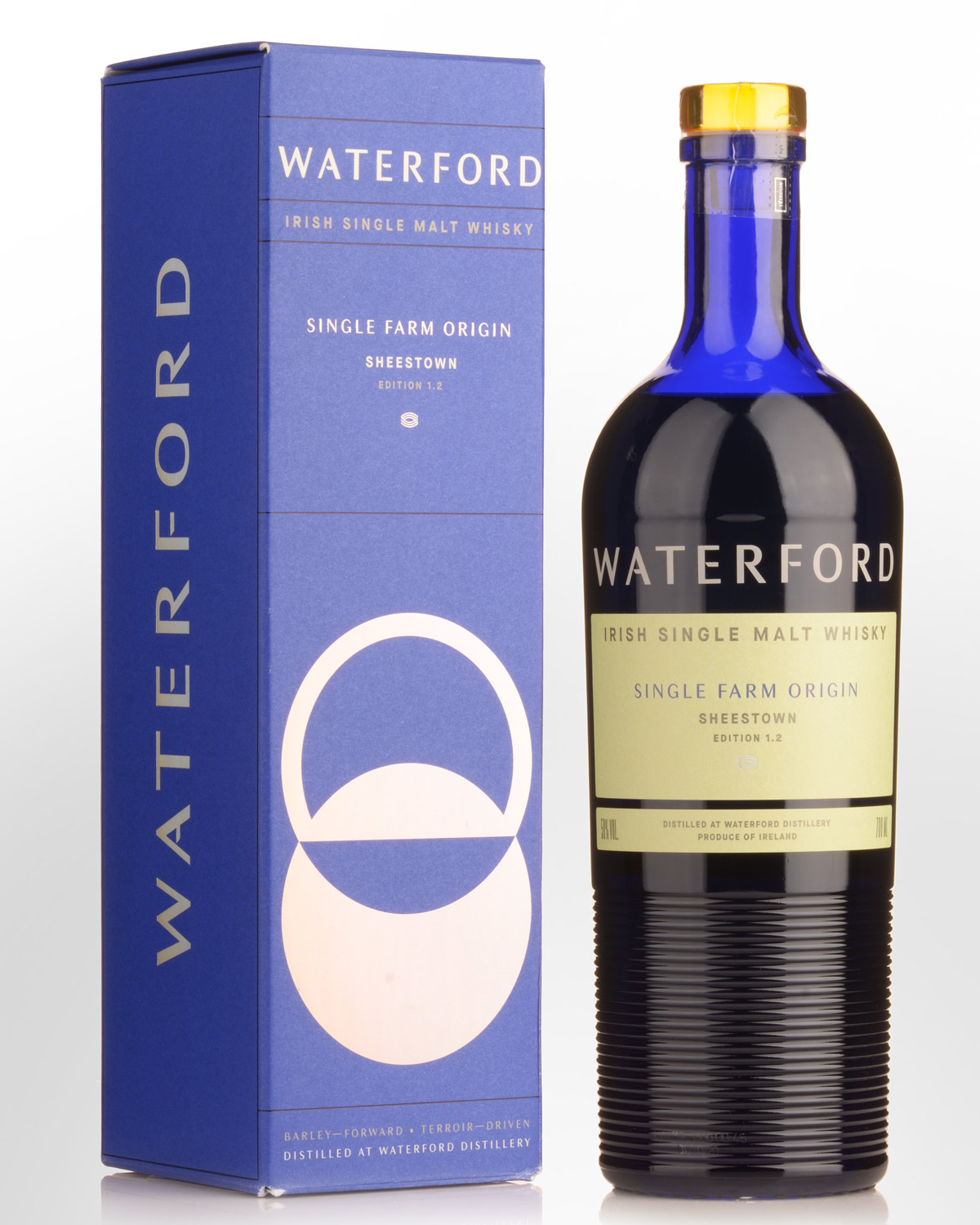 Waterford Sheestown Edition 1.2 Single Malt Irish Whisky (700ml)
IRELAND
Whisky lovers will recall Mark Reynier as the resurrector of Islay's now hugely successful Bruichladdich distillery. Reynier remains terroir obsessed and a true believer of transparency in whisky-making. His enthusiasm for the industry has not waned. Since 2014 he has devoted his energies to Waterford Distillery, housed in what was the world-famous Guinness Brewery, built by Diageo on the banks of the River Suir in Ireland's southeast. When Diageo sold the site, they left a state of art hydromill and mashfilter - equipment suited to getting magical flavours out of beer. Unlike traditional mills, the hydromill uses a wet grinding technique as mashing naturally starts which gets the best out of the wort.
Reynier's Waterford collection pays close attention to the provenance of barley, working with 72 different Irish farms – some organic, some biodynamic. The inaugural releases have been much-anticipated. Given the creative forces behind the project, some pundits are already tipping Waterford to be the next 'big thing' in highly collectable whisky. Whether you take that seriously or not, you can believe Reynier when he says "We will make the best single malt whisky in the world."
These are 'Single Farm Origin' whiskies showcasing the very different flavours of barley from a given terroir and season. Each is matured in different ratios of first-fill American oak, French oak and ex-Vin Doux Naturel fortified wine casks (it should be noted Waterford catalogues all of its sherry casks as VDN, even Oloroso which is strictly not doux). All the whiskies come non chill filtered and bottled at 50% ABV.
Sheestown Edition 1.2 was distilled from Irina barley grown by Phillip O'Brien just outside Kilkenny and bottled without colouring, chill-filtration or additives. Approximately 9,000 bottles were released, of which very few made are yet to make their way over the Irish Sea.
Other reviews... [Edition 1.1 tasted] Plenty of barley husks on the nose, with a whiff of porridge, and some light notes of marzipan and vanilla. Somewhat yeasty with hints of moss too. The palate is quite oily with a nice mixture of floral notes, strawberries and a good amount of bran. Also notes of apricots, pears and pickled oranges, accompanied by strong breakfast tea and peppercorns. It's undeniably young whisky but the complexity is already there. 90 points - distiller.com