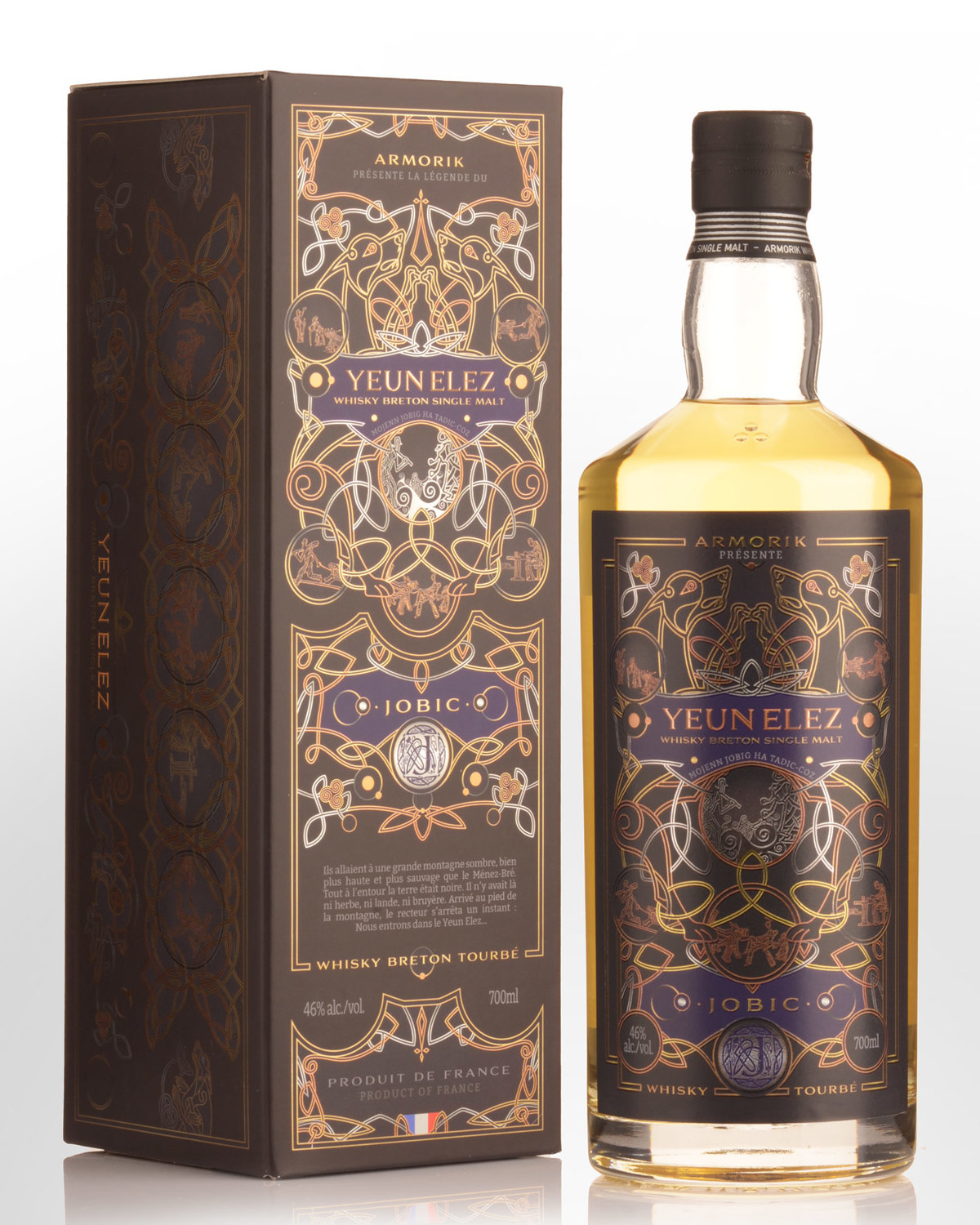 Warenghem Distillery Armorik Yeun Elez Jobic Single Malt French Whisky (700ml)
Armorik's new line of heavily peated single malts called 'Yeun Elez', sees the first release matured in a mix of ex-bourbon and ex-sherry casks, with the barley peated to around 50ppm. Made with Scottish malt using local water and pot stills, the whisky is named for a swamp considered in local legend to be the Gateway to Hell. The story goes, Tadic-Coz knew the secret and the ritual of locking the souls of ghosts in the body of a black dog. He instructed the young Jobic to guide the dog towards the door of the Underworld. The latter, going from presbytery to presbytery, led the black dog to the rector of Commana. Together, at sunset, they threw the black dog into the Yeun Elez swamp, condemning the ghost to hell.
Notes from the producers suggest medicinal peat (camphor, cloves) but supported by fruity notes of bananas, cooked peaches, and pastry (cream pastry). The smoke rounds the palate while hints of citrus add freshness. 46% Alc./Vol. Non-chill-filtered.