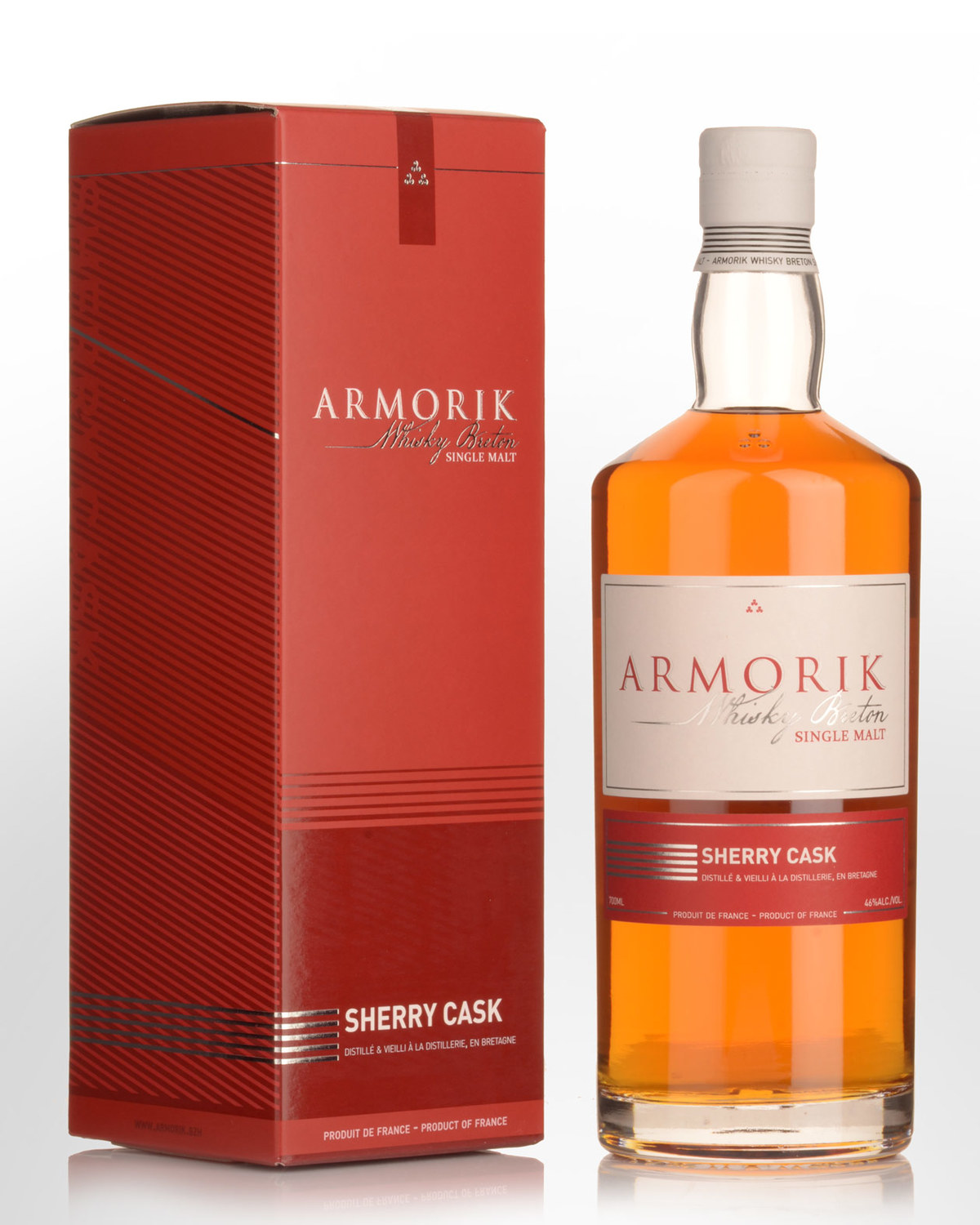 Warenghem Distillery Armorik Sherry Cask Single Malt French Whisky (700ml)
A fairly youthful, entry level malt in the Armorik core range, aged in old Oloroso sherry casks. 46% Alc./Vol. Non chill filtered.
Notes from the producers... NOSE: Intense, very fine and elegant, subtly influenced by the sherry. The delicacy of vanilla and citrus is revealed with a touch of mint and dried fruit. MOUTH: Nicely balanced and well rounded, with notes of crème brûlée, plums and roasted almonds. FINISH: Light vanilla aroma, warm from the sherry, spicy.