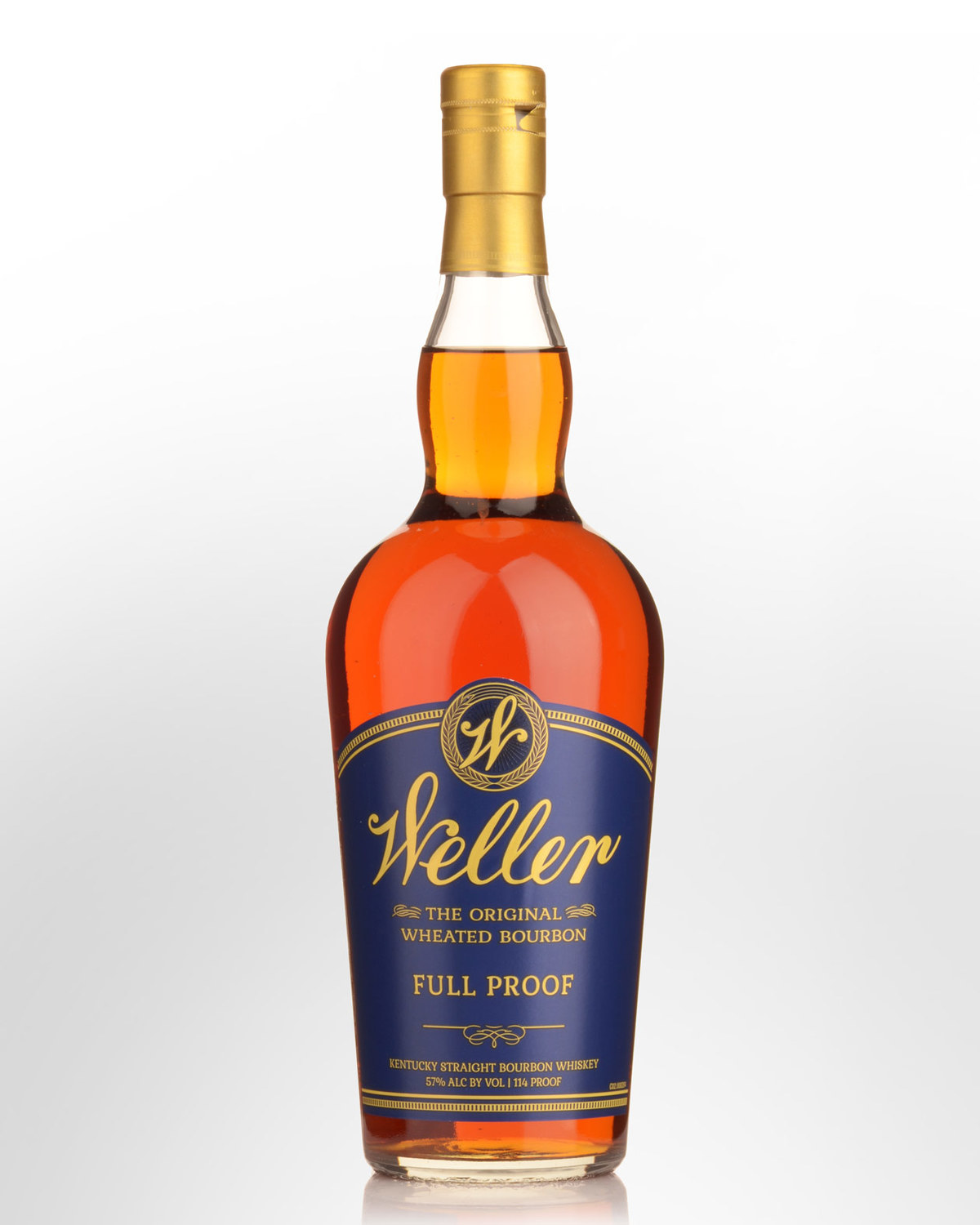 W.L. Weller Full Proof Bourbon Whiskey (750ml)
Limited to one bottle per customer.
As far availability and price go, the top end Weller whiskeys are following the same path as American icons like Van Winkle and Michters. Produced by the Sazerac Company, 'Full Proof' is a new addition to the range as of 2019. The mashbill isn't disclosed, other than being a Buffalo Trace "Wheated" formula - i.e. - corn, wheat and malted barley. 57% Alc./Vol.
Other reviews... Fragrant lemon and dried herbs on the nose, along with a sprinkling of powdered sugar and a hint of licorice. The palate offers deep notes of blackberry compote, tiramisu, and milk chocolate, all underpinned by earthy tones of cedar and polished oak. A rich symphony of flavor punctuates the long, impressive finish—mocha, almond, and cooked dark fruit, draped in notes of gooey caramel and pepper spice, set against balanced oak.
93 points- whiskyadvocate.com, reviewed by: David Fleming (Spring 2020)
94 points- Jim Murray's Whisky Bible 2021
...It's hard to believe the Weller brand bourbons were once bottom shelf dwellers before becoming the highly desired and elite bourbons they are known as today. They are arguably some of the best wheated bourbons "available," and few could argue against calling William Larue Weller the best barrel proof wheated bourbon on the market.... Weller Full Proof is a winner and for most releases it would end there, but the Weller brand has another side to it thanks to its insane popularity. For a company that cites shortages and sees heavy allocation of their products, they continually release new products, including a rapid expansion of their Weller brand. For consumers, it's a frustration exchange and it's hard to fault them for feeling a bit disenchanted with Buffalo Trace.... Weller Full Proof is a worthy addition to the Weller brand, and offers a rich and flavorful pour at a spot-on proof. - breakingbourbon.com