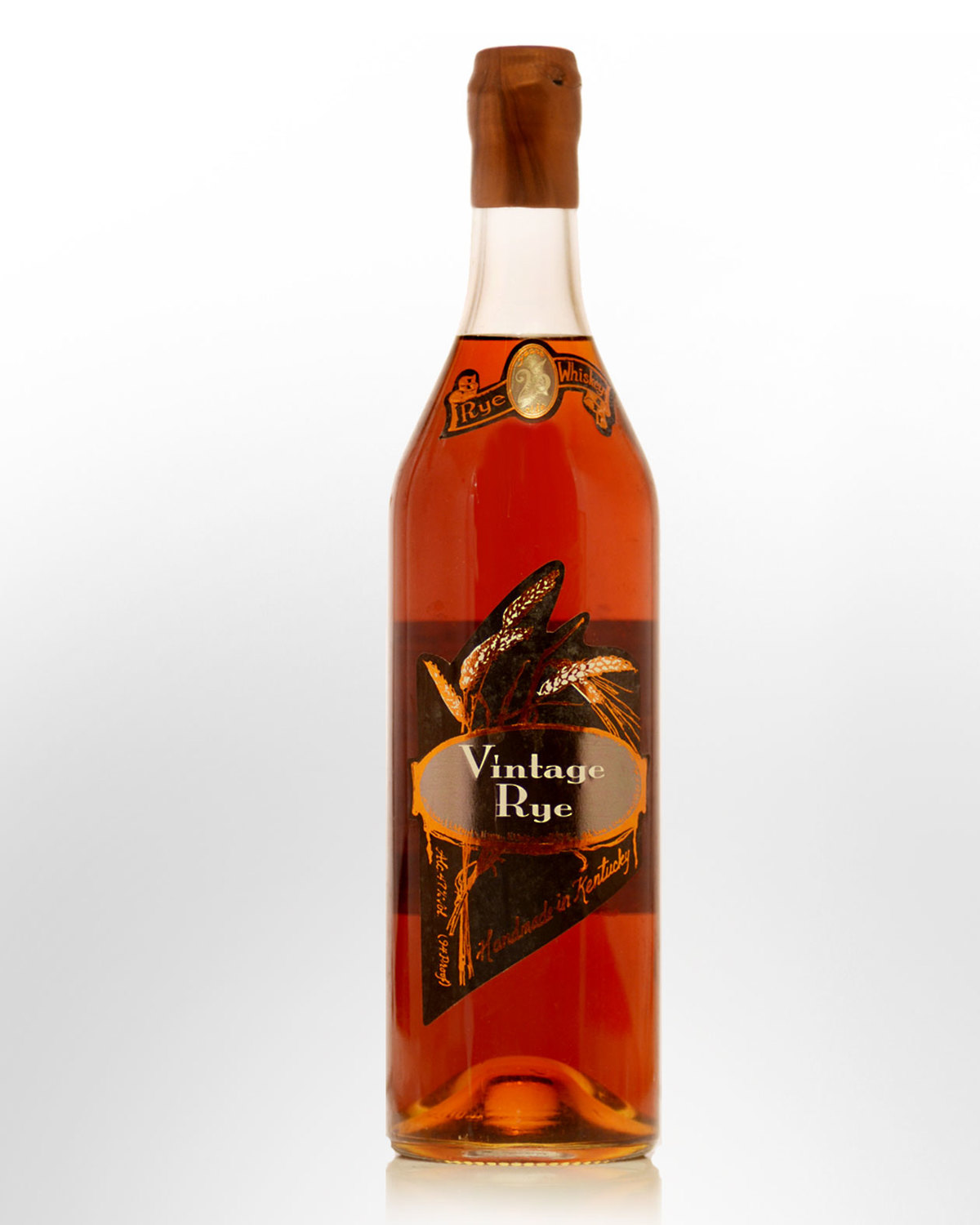 Vintage Rye 23 Year Old Rye Whiskey (750ml)
1 bottle only to sell. Contains some minor creasing to the front label with a slight lift on the left hand side, and a minor crack to the wax seal.
Other reviews... Very mature and quite rich on the nose with thick toffee, molasses, maple syrup, suggestions of Pedro Ximinez sherry, deep sappy oak notes and background spices. Similar on palate entry, too-a mouthful of rich, chewy whiskey-but the whiskey then unfortunately turns very dry, with oak and leather notes that dominate. Save some $$ and get the more balanced 21 year old. 77 points- www.maltadvocate.com (Winter 2006) Reviewed by: John Hansell
There's more information available on this unusual bottling here - ohgo.sh/archive/vintage-rye-whiskey-review/ "Vintage ryes are produced by Kentucky Bourbon Distillers in Bardstown, Kentucky. Three bourbons, at 17, 21 and 23 years old, and two ryes, at 21 and 23 years old, are available under the "Vintage" label, all coming from some of the oldest barrels KBD have in their warehouses. A number of other bottlings on test here also come from the KBD warehouses, including Black Maple Hill and The Bitter Truth, so it will be interesting to see how these whiskeys compare.
There's no hiding the Vintage 23 has spent twenty three years in oak… from the first sniff you get a heavy dose of woody notes as well as some zest and cinnamon. In the mouth the woodiness continues, but you also get a lot more zest and fruit than is present in the 21 year old. The whiskey certainly isn't over mellowed though, there is plenty of peppery spice and a fairly hot finish on the back of the throat. Adding ice tones down the finish a little, but the Vintage 23 still has a strong pepper note. For sipping the wood and pepper notes can sometimes be a little much, but the strong flavours make me excited to see how this compares in something like an Old Fashioned. Interesting to note how different the Vintage 23 is to the Black Maple Hill 23, two ostensibly similar whiskeys from the same distilleries stocks.47% Alc./Vol.