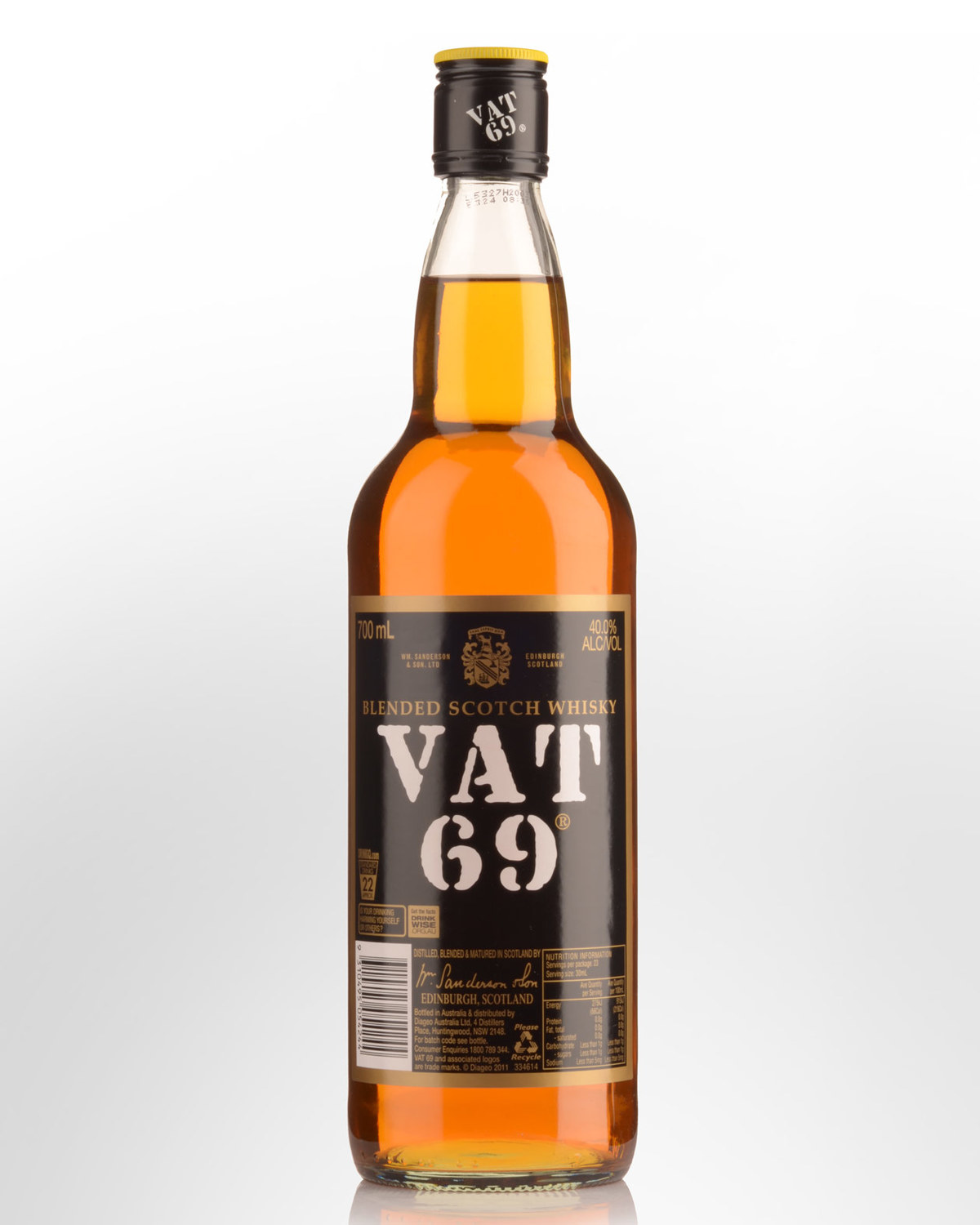 Vat 69 Blended Scotch Whisky (700ml)
No serious bar is complete without an inexpensive mixing scotch like Vat 69. This is a simple, unpretentious whisky, with hints of smoke and malt in the background. Hardy enough to withstand the most heavy handed mixing.
Originally blended in 1882 by one William Sanderson, a young Wine & Spirit Merchant based in Edinburgh. Intent on launching a new brand, Sanderson commissioned 100 different blends from noted blenders and carried out his own market research. After tasting the samples with a group of asscosciates, it was blend number 69 that was chosen. The label still emulates the original which was inspired by Portugese port labels of the time. Vat 69 is distilled in Scotland, imported and bottled in Australia. 40% alc./vol.