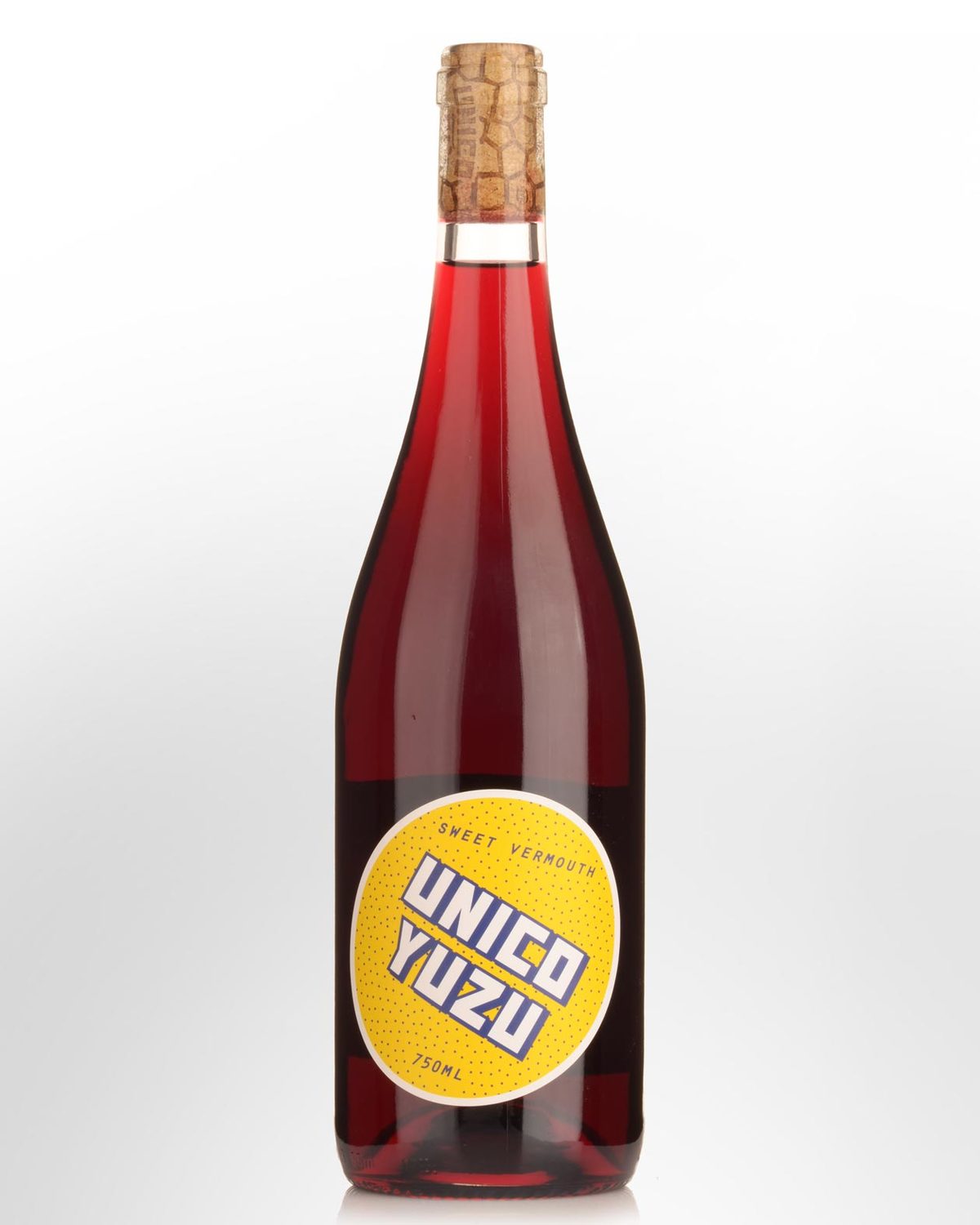 Unico Yuzu Sweet Vermouth (750ml)
South Australia,
AUSTRALIA
Tasting note: Unico Zelo have created this uniquely Australian take on sweet vermouth. Combining Adelaide Hills Merlot and Yuzu fruit, which is, according to the creators, "the most amazing little Asiatic citrus we've encountered." Initially hints of balsamic; otherwise there's (almost) a young Pinot Noir quality to this - tart red fruits are refreshed by zesty peel, mint and and hints of bitter herbs at the finish. Try it over ice as an aperitif or in The Natty-Cano 16% Alc./Vol. 45ml Unico Yuzu
120ml Pet Nat
15ml Red Bitter Liqueur
Add ingredients to a tall glass. Fill with ice.