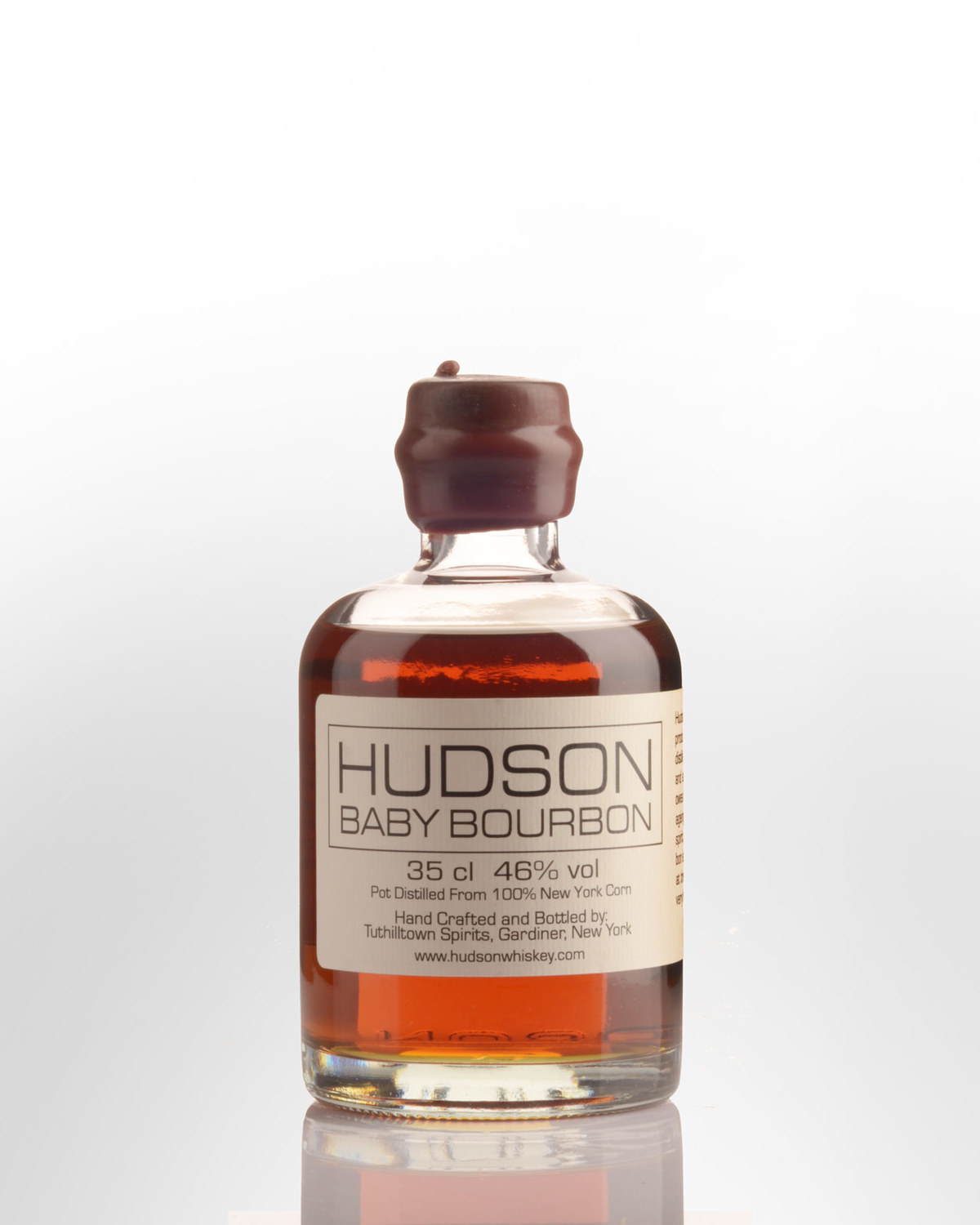 Tuthilltown Spirits Hudson Baby Bourbon (350ml)
Gardiner, New York State,
UNITED STATES
When Brian Lee and Ralph Erenzo founded 'Tuthilltown', New York's first whiskey distillery since Prohibition, it was with a gung-ho, can-do attitude: "If there are people with half a kindergarten education and no teeth back in the mountains who have figured this out" declared Ralph Erenzo, "We can do it." After a half million dollar investment and jumping through countless legal hoops, the distillery based at the Tuthilltown Gristmill (a National Historic site built in 1788) is now producing excellent small batch, 'hand made' Bourbon, Corn & Rye whiskies. Where possible, local ingredients are employed, with double distillation taking place in a small copper pot still, followed by maturation in tiny American oak casks.
Tasting Notes: Produced from 100% NY Corn. Deep straw with pale straw hue. An initial whiff of lavender and liquorice, then sweet cinnamon roll, fresh orange, dried fruits and honey, followed by a touch of vanilla, cocoa and sweet spice. Firm, dry palate entry delivers flavours of strong spice above fruit toast, maple syrup and a touch of cocoa. Excellent balance. Prolonged cocoa dominated finish, with drying cocoa flavours persisting. A delicious aperitif style Bourbon and an illuminating point of comparison against Tuthilltown's virgin New York Corn offering. 46.0% Alc./Vol.
Click here to learn more about Bourbon Whiskey.