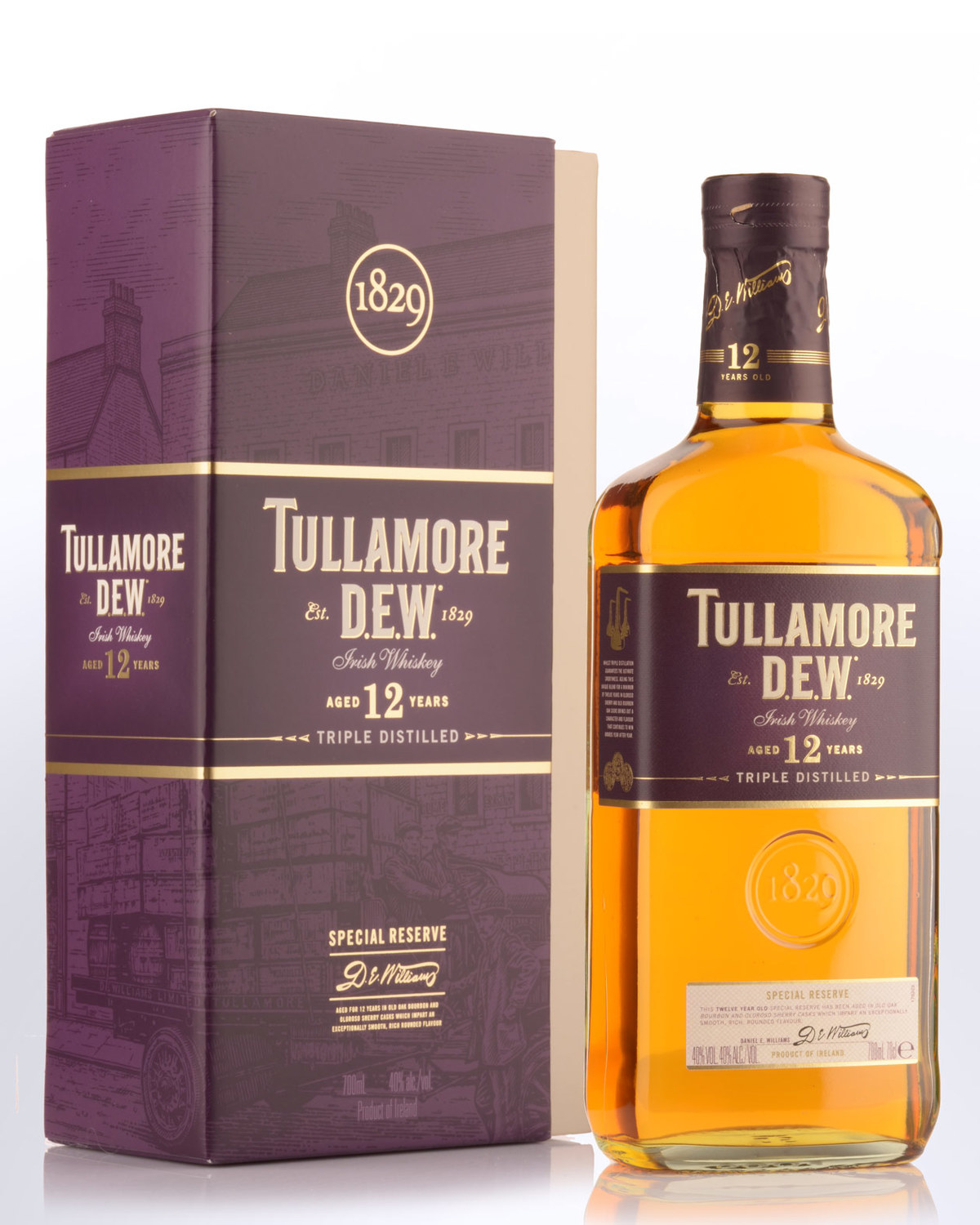 Tullamore Dew 12 Year Old Blended Irish Whiskey (700ml)
Tullamore County, Offaly,
IRELAND
The longer whiskey is allowed to age in the cask, the more its character develops (as does its rarity.) This is why whisky lovers are prepared to pay a little more for the pleasure of drinking Tullamore Dew 12 Year Old. Unlike its simpler & much younger counterpart, Tullamore Dew 12 YO is a blend of triple distilled, 12 -15 year old whiskeys, matured in old Bourbon casks and old Oloroso Sherry butts. Once poured, the 12 Year Old's complexity and sophistication are immediately apparent with clear flavours of Irish Pot Still and unpeated malt emerging. Undertones of toasted wood from the lightly charred Bourbon casks give way to a sweet nuttiness derived from the sherry butts.
Awarded a gold medal and named 'Best Irish Whiskey' in the 1999 International Spirits Challenge, an achievement repeated the following year when Tullamore Dew was voted best Irish Whiskey in the 2000 International Spirits Challenge. Further success has been achieved in 2001 with the award of the Gold Medal in the International Wine & Spirits competition.
Other reviews... Brilliant gold. Refined praline and toffee nose. A clean, light palate follows through with subdued, grainy malt, hints of vanilla and flowers. Finishes with a slightly citrusy and oak spice note. Subtle and refined. ' International Review of Spirits Award: Silver Medal
89 points (Highly Recommended) -  www.tastings.com