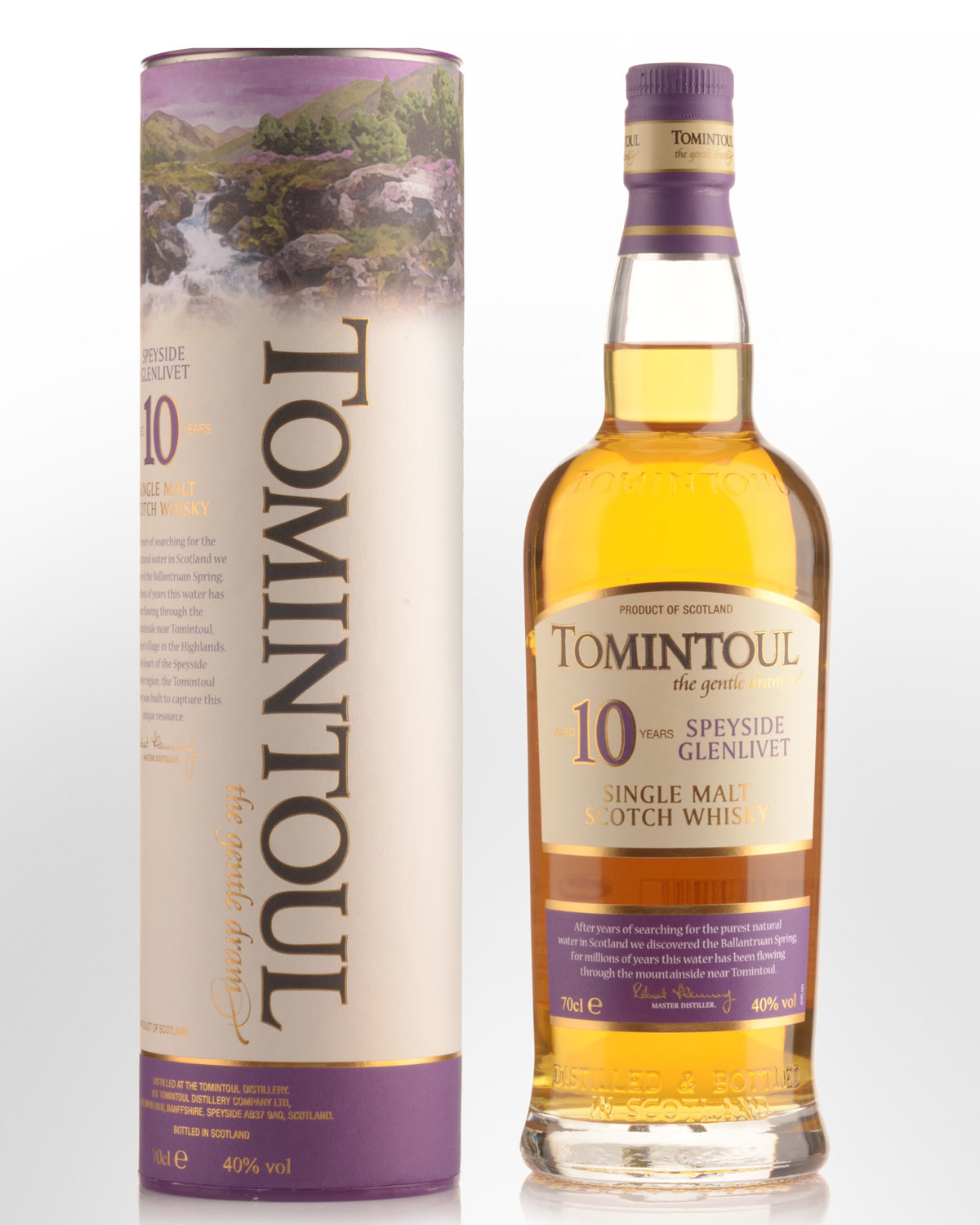 Tomintoul 10 Year Old Single Malt Scotch Whisky (700ml)
Speyside, Highlands,
SCOTLAND
Tomintoul (pronounced "Tom-in-to'owl") has been owned and operated by Angus Dundee Distillers since 2000. Originally built in the 1940s, by comparison to some of its counterparts in Speyside, this is a very quiet operation with modest exports and low key marketing. These facts combined with some gushing reviews from Jim Murray would suggest that local demand for the product is reasonably strong. In spite of this, up until a few years ago less than 2-3% of Tomintoul's output was bottled as single malt, the rest making its way into blends like Whyte & McKay. Clearly the distillery is capable of some serious whiskies - the 33 year old was chosen as best Speyside whisky of 2010 in the Whiskymag World Whiskies Awards. On another note, the year before, Tomintoul entered the Guinness Book of Records by producing the largest bottle of whisky in the world at 105.3 litres! They also remain one of the few Speyside producers to delve into heavily peated styles. Tasting note: Brilliant bright gold. Muesli then more muesli plus added honey...sultana and yoghurt. Breakfast in a glass whisky. Second pass adds hints of dusty cocoa and cigar box. Light bodied with a fresh, pure, lifted character that's a sheer delight; mid palate features big breakfast cereal notes and soft spices. Finish is crisp, bone dry and aperitif-styled with feather weight spices and honeyed cereals repeated in the aftertaste. Some found this to be the most interesting of the three age statement Tomintouls tasted. 40% Alc./Vol.