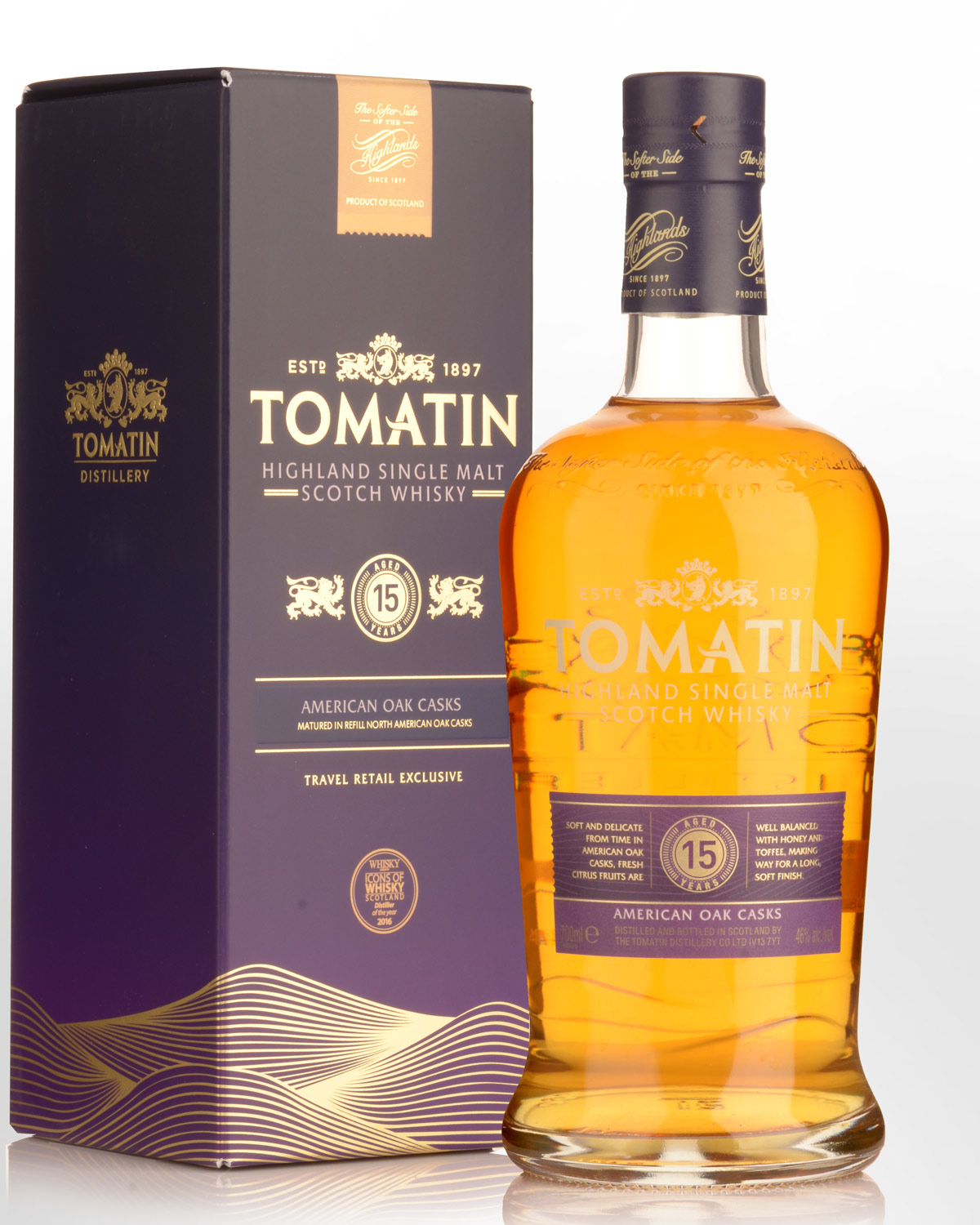 Tomatin American Oak Casks 15 Year Old Single Malt Scotch Whisky (700ml)
Speyside, Highlands,
SCOTLAND
A Travel Retail exclusive that comes matured in American oak casks. It was a awarded a gold medal at the 2019 International Spirits Competition.
Other reviews... Nose: Quite earthy and herbaceous with some pine needles in there too. Palate: Caramel, honey, and dried at first, then more woody and spicy flavours come to the party. Finish: Medium length finish, tannic flavours from the barrel dry the mouth. Comment: A drop of water helps soften up this quite high strength whisky, making it more mellow and approachable. - Joe Bates, whiskymag.com
Notes from Tomatin - A deep golden hue, with bronze lights. Slight nose-prickle and faintly nose-cooling: fresh and clean over all. At 46% the aroma is quite closed but with a promise of toffee and lilac. Unreduced, the texture is mouth-filling; the taste sweet, with a spicy finish, leaving the palate tingling. At reduced strength the aroma opens only slightly, coyly hinting at oak shavings and Highland toffee. The texture is smooth; the taste sweet, with a hint of salt and a suggestion of spice. An easy drinking malt.