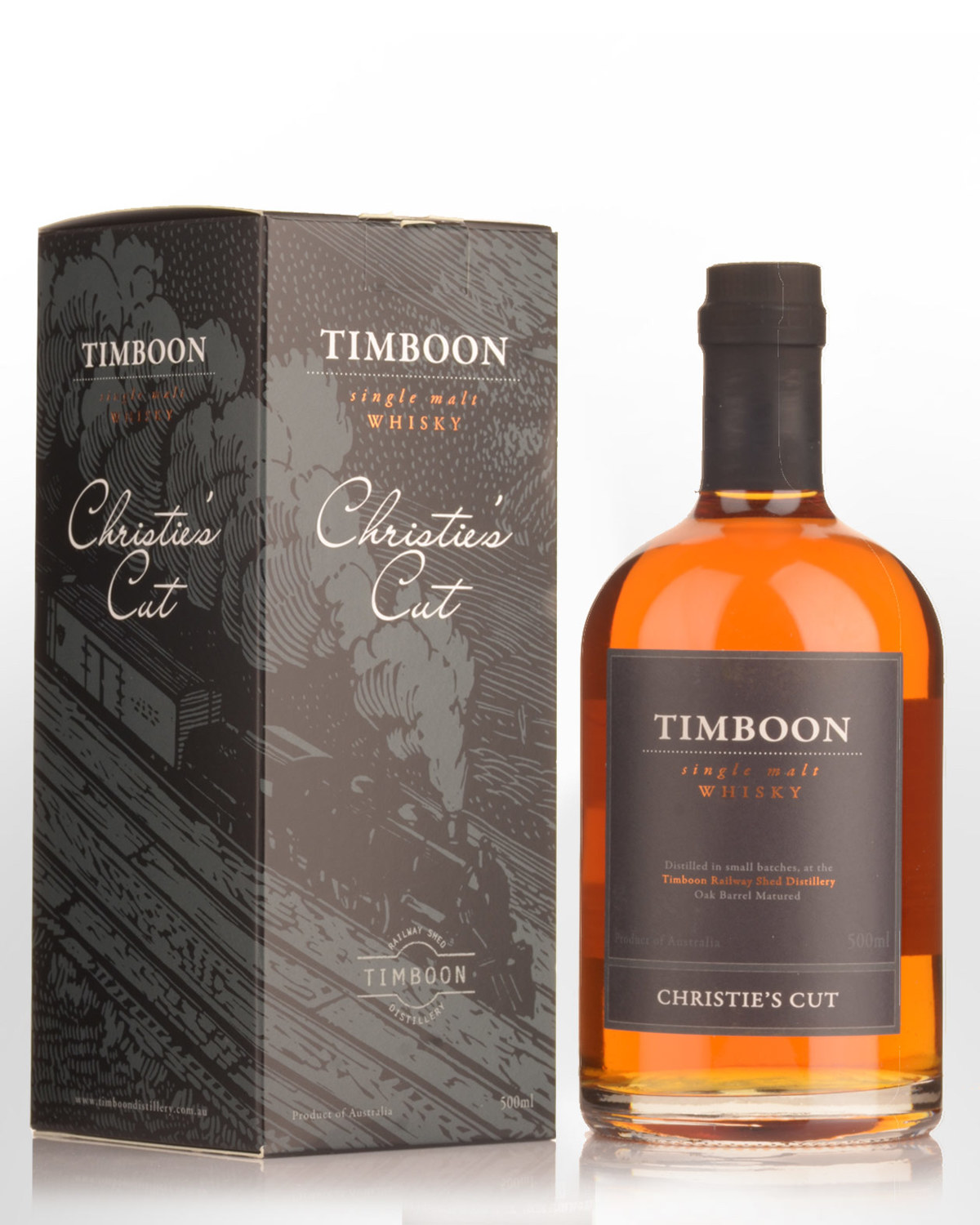 Timboon Distillery Christie's Cut Cask Strength Single Malt Australian Whisky (500ml)
Timboon, Victoria,
AUSTRALIA
The South West Coast of Victoria has a colourful history of illicit distilling. When the Government decided to stamp out the practice, the man chosen to round up the 'Nirranda Distillers' was Detective Inspector Christie, champion boxer, champion sculler of Victoria, and one time personal bodyguard of H.R.H. Prince Alfred. Christie was also a master of disguise. Posing as a travelling tinker, he set out to catch the rogue moonshiners, Delaney and his associate, Jim Love. Shots were fired, the distillers escaped, but not for long and soon enough, whisky production in the area came to an end.
That was until Timboon commenced distilling. Located sixteen kilometres inland from the famous Twelve Apostles, this small micro-operation has reluctantly submitted to the excise man with an aim to produce whisky of "quality not quantity". "Christie's Cut", so named after the aforementioned Inspector, is a new core addition to Timboon's range. Bottled at 60% ABV, it's big and bold, just like the man himself. Very limited stocks.