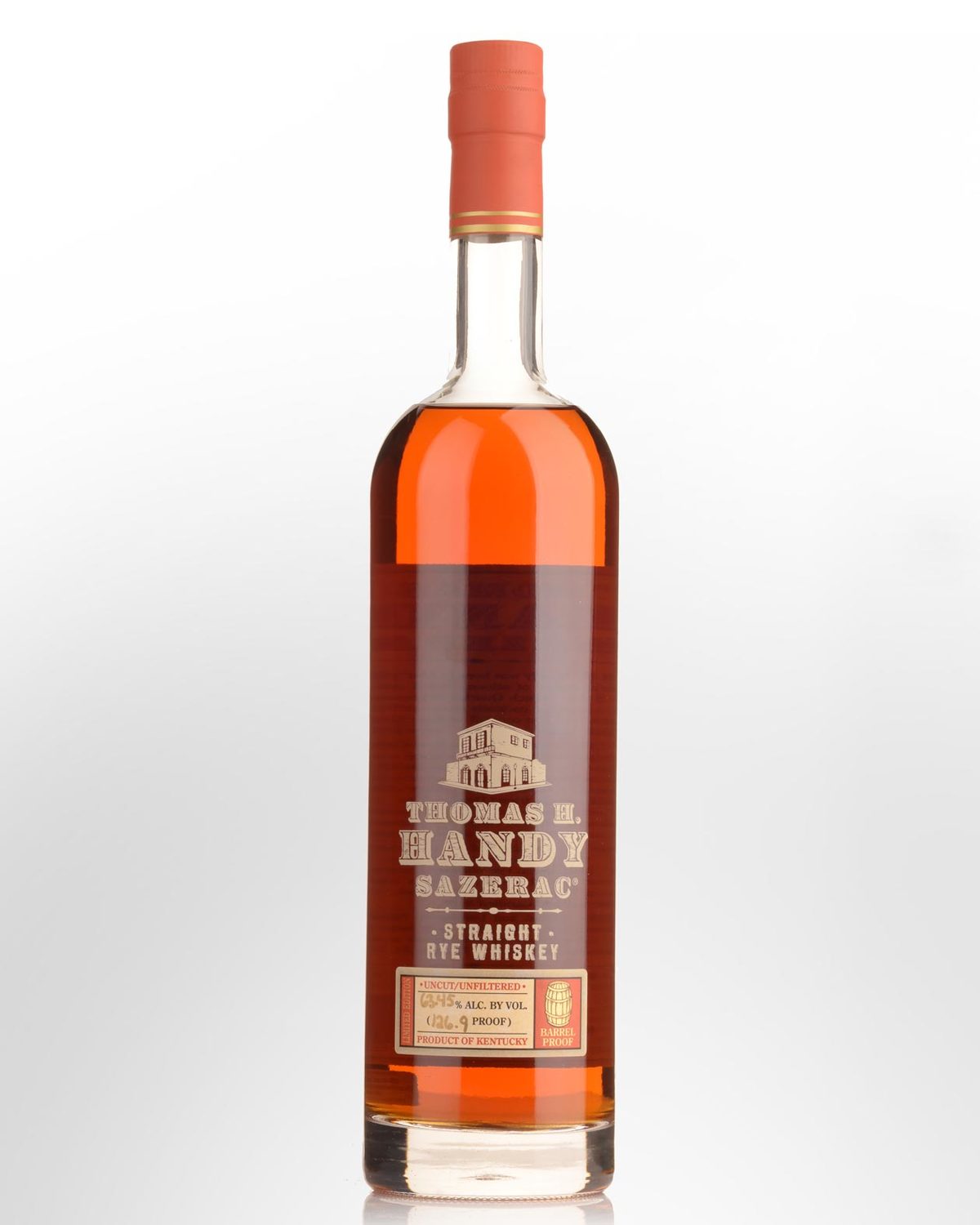 Thomas H. Handy Sazerac Barrel Proof 2015 Release 126.9 Proof (63.45%) Straight Rye Whiskey (750ml)
If the whiskey world has anything that comes close to the kind of hysteria certain wines generate in mature adults, this is it: Five limited-release whiskeys of various ages, recipes and proofs simply known as 'The Antique Collection'. Introduced more than a decade ago these whiskeys have become a cult favourite and since 2000 have garnered a swathe of awards from such notable publications as Whisky Advocate Magazine, Spirit Journal and Jim Murray's Whisky Bible.
It is rare to find these outside the U.S., but we make an effort to secure some every year for those Australian enthusiasts looking for the most incendinary whisky sensations on the planet. For those new to them, tasting the latest collection will be an achingly intense, over the top, high octane experience some whiskey lovers may never repeat. To others they will be a revelation - a compelling combination of heady aroma, extraordinary weight and overwhelming complexity that puts these American distillates into a category of their own.
Thomas H. Handy Sazerac Rye is always one of the most consistent performers in the Antique Collection line up and as always, exceptionally limited.
Other Reviews: (95.5 Points) With each bottling, the style of the Thomas Handy moves away from the Sazerac 18 in style. - Jim Murray's Whisky Bible 2019