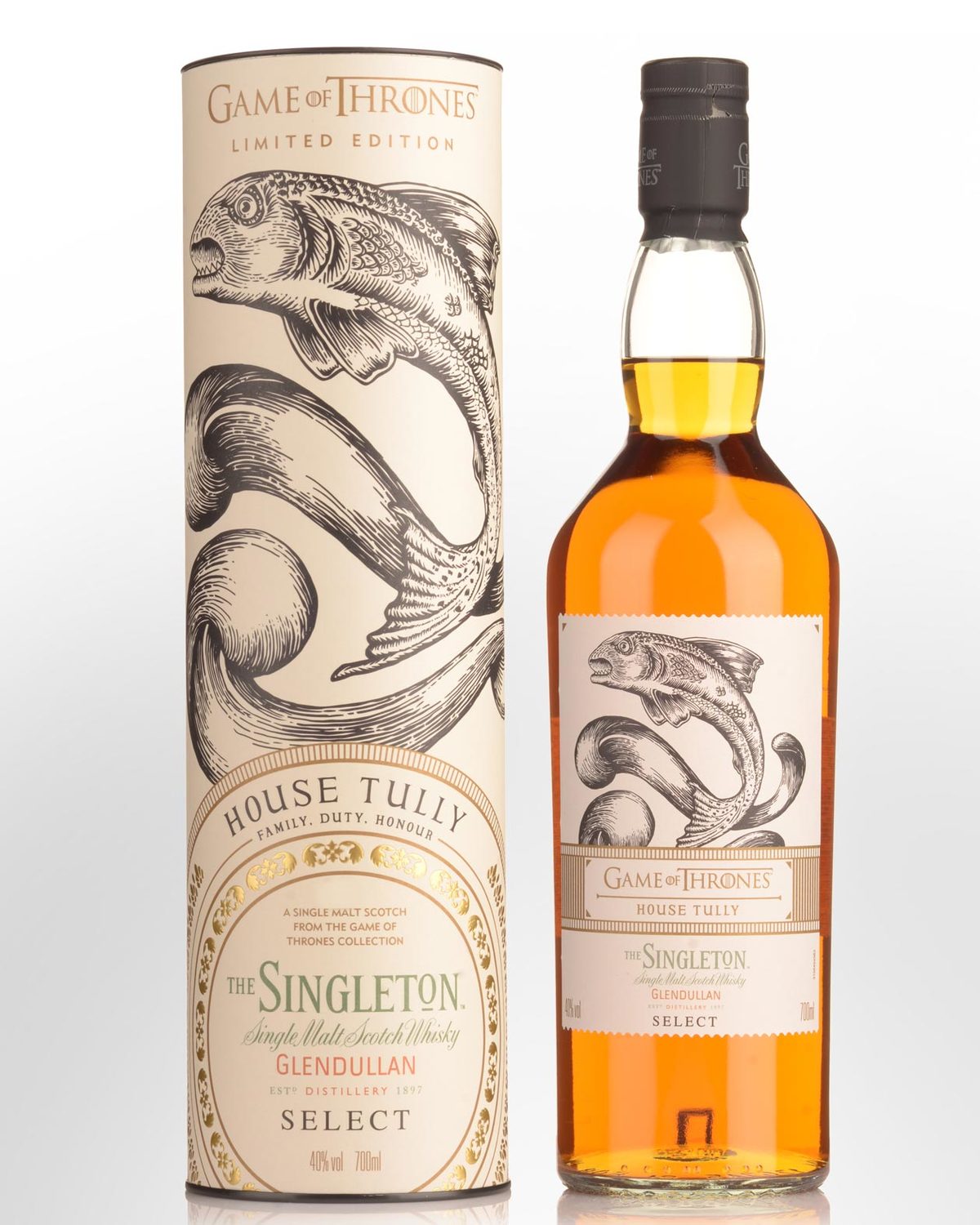 The Singleton of Glendullan Select Game of Thrones House Tully Limited Edition Single Malt Scotch Whisky (700ml)
Speyside, Highlands,
SCOTLAND
Note: Product has come from a private collection and as such may have some minor scuffing/scratches/handling marks. Actual product not pictured.
Eight malts have been released by Diageo, each named after one of the Great Houses of Westeros and the Night's Watch from the popular TV series, Game of Thrones.
The Glendullan is embellished with a leaping trout flashing above rushing water, the sigil of House Tully. Expect notes of fresh apple, honeycomb and vanilla slice. 40% Alc./Vol.