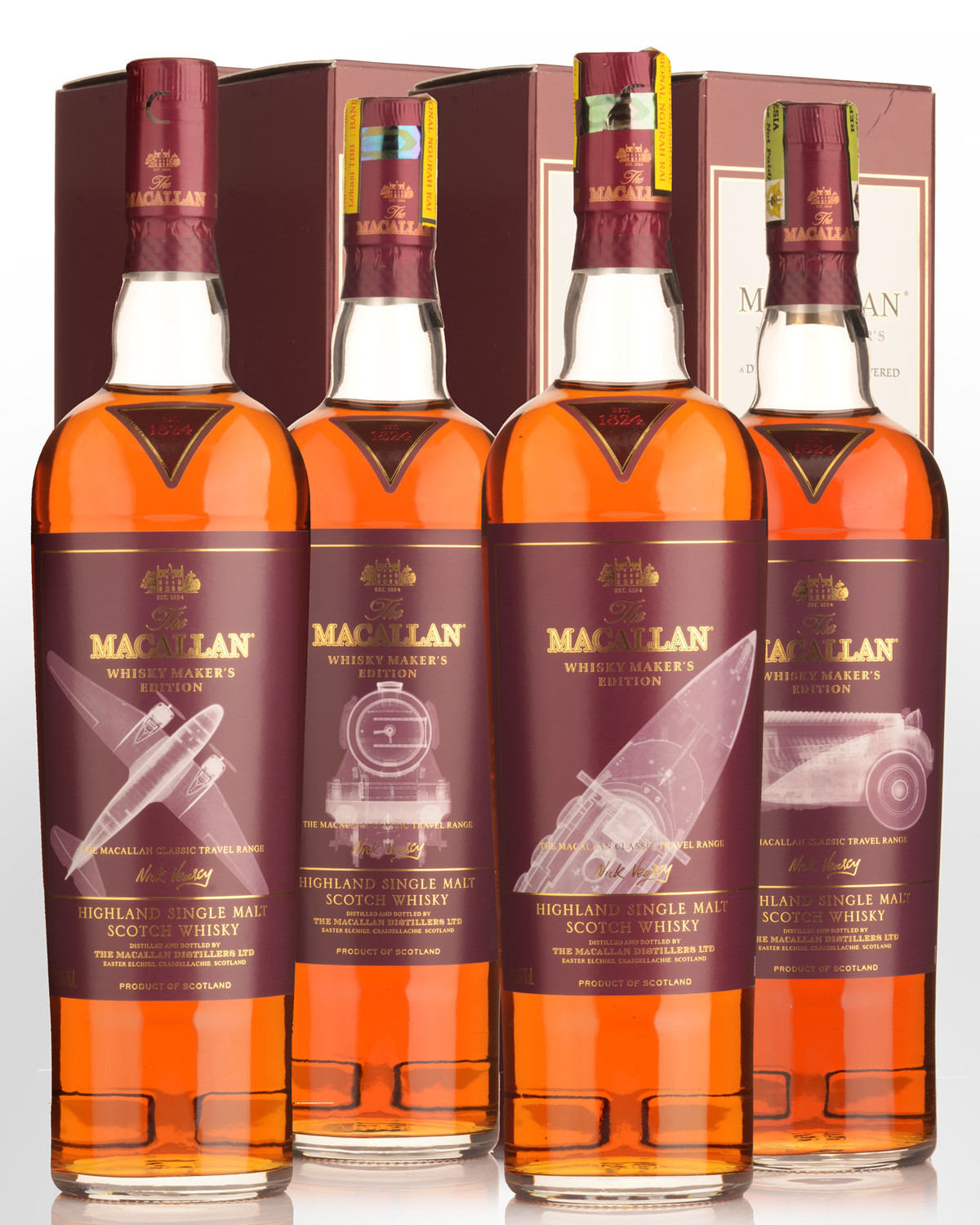 The Macallan 1824 Collection Whisky Maker's Edition Classic Travel Range Single Malt Scotch Whisky (4x700ml bottles)
Speyside, Highlands,
SCOTLAND
Note: one set only from a private collection. There's very minor markings, creasing and bruising to some of the outer boxes. Overall excellent condition.
Released for the travel retail market under the Macallan Whisky Maker's Edition Classic Travel Range (part of the 1824 Collection), this series is composed of whiskies drawn at 'peak maturation' from a combination of Sherry and bourbon casks. Featured on the packaging are a 1920s locomotive, the 1930s propeller plane, the 1930s ocean liner and the 1940s roadster with an 'x-ray photography look', designed by Nick Veasey. All the whiskies in this set are bottled at 42.8%.