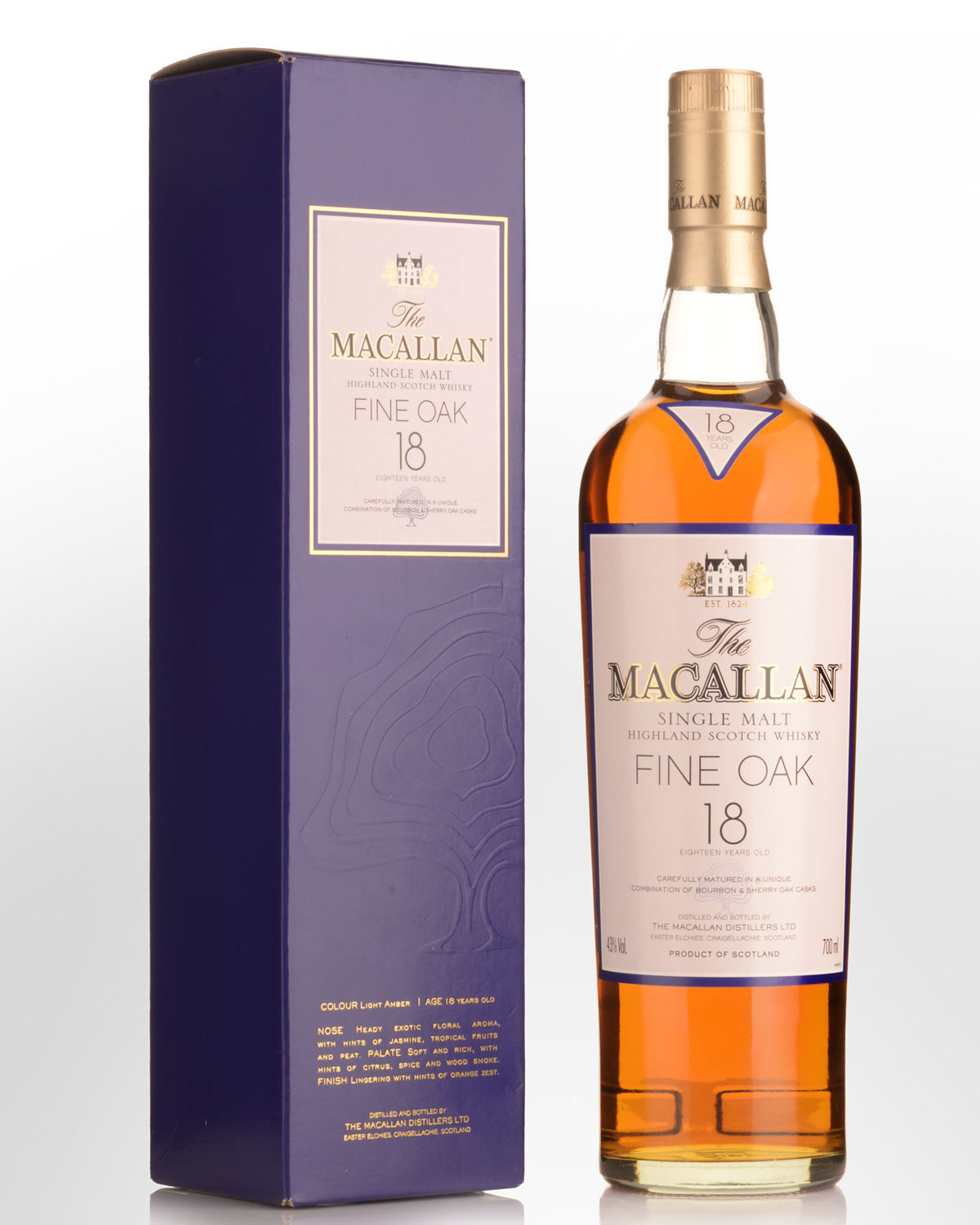 The Macallan Fine Oak 18 Year Old Single Malt Scotch Whisky (700ml) - 2005 Release
Speyside, Highlands,
SCOTLAND
A fairly old bottling of Macallan's Fine Oak 18, the bottle and box in very good condition.
One only from a private collection.
Research suggests this is from an early period shortly after when the Fine Oak range was first released back in '04. Macallan will not corroborate this as our research is based on the LOT code and they have not kept complete records. However online whisky forums (unofficial) say that "if a Macallan Lot code is L0998D L10 22:11 11:35, then...the L0998 is a batch code, the D is year, the L10 is Line, the 22:11 is Day:Month and the 11:35 is time." The code on this bottle is L1011E L10 22 1 1 14:38
More from the blogosphere: "Apparently they run as "2004 = D through to 2017 = Y. U and V were skipped. So was X. 2011-2013 must correspond to 3 of the following 7 letters: L, M, N, O, P, Q.