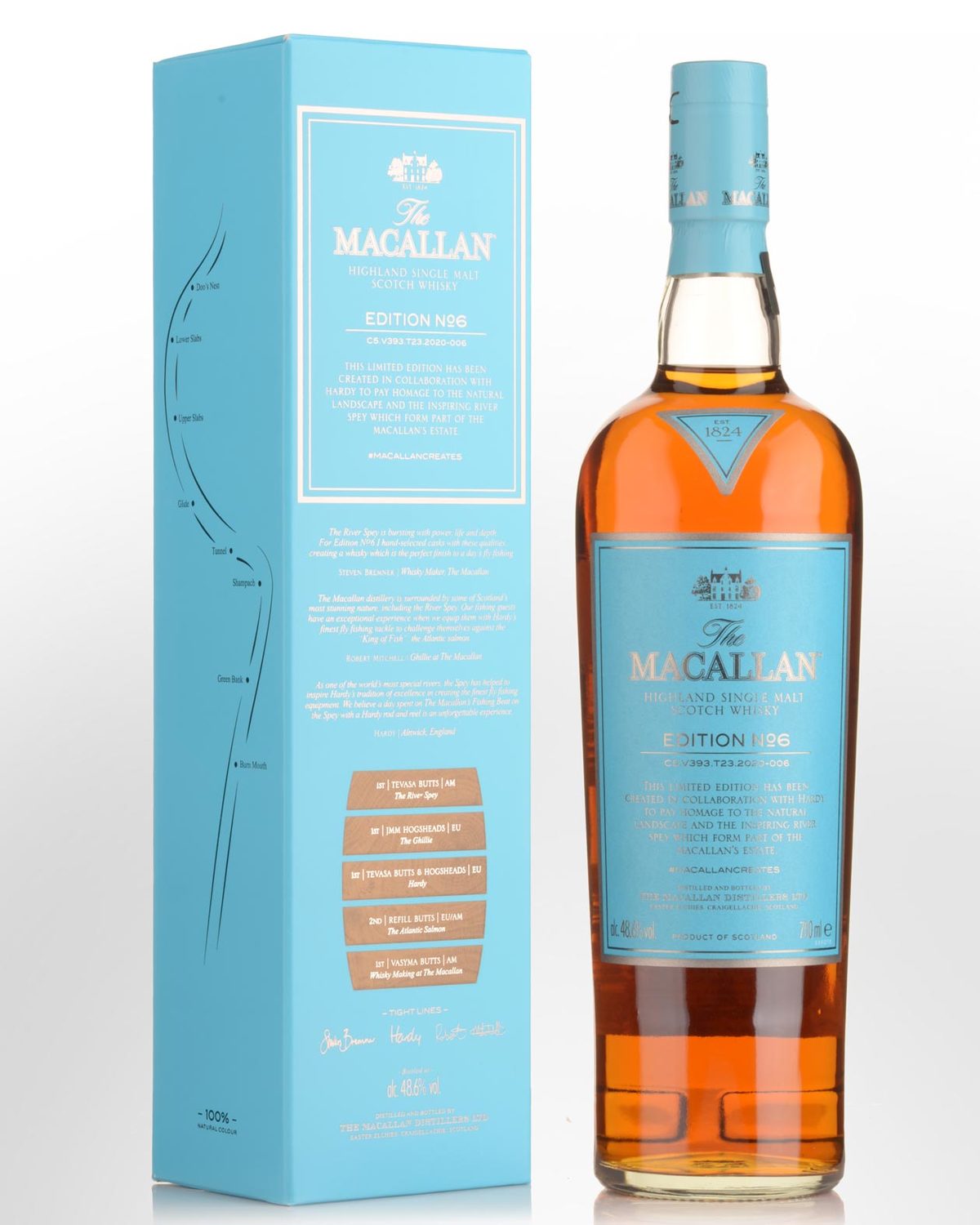 The Macallan Edition No. 6 Single Malt Scotch Whisky (700ml)
Speyside, Highlands,
SCOTLAND
Limited to one bottle per customer.
Macallan's 'Edition Series' has been one of the more popular single malt collections of the last decade. The most eagerly anticipated release of all is Edition No. 6. It's the final installment completing the series, with a presentation inspired by the breathtaking landscapes around the distillery and warehouses, in particular the vibrant River Spey that borders the estate.
Created from a combination of five types of sherry seasoned casks (hogsheads and butts) from different cooperages, several from the Huelva region, as well as Jerez; The casks are made from both American and European oak. All but one are first-fill and it shows in the whisky's colour which is one of the darkest in the series. Described as a fruity, spicy malt with notes of fresh fruits, nutmeg, ginger, chocolate, toffee, and vanilla on the palate, Macallan's whisky maker Steven Bremner adds, "...it's the perfect conclusion to the Edition Series. There is so much to discover in this whisky. The natural colour of antique brass derived from The Macallan's exceptional oak casks indicates the richness of flavour that awaits and there is a structure and depth that is uncovered more and more over time."
With a heavy sherry influence and collectors fighting for every bottle they can get, this will go fast. 48.6% Alc./Vol.