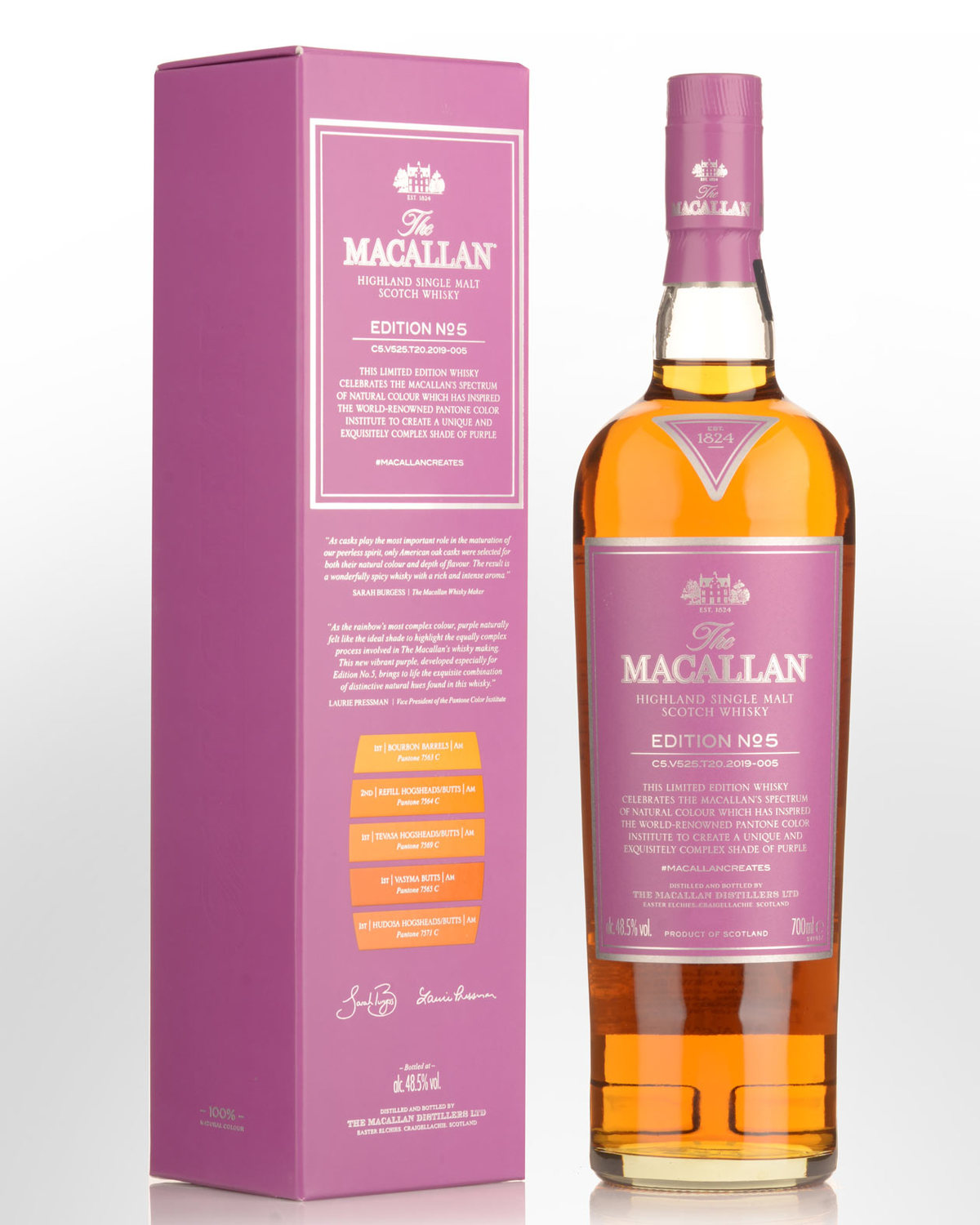 The Macallan Edition No. 5 Single Malt Scotch Whisky (700ml)
Speyside, Highlands,
SCOTLAND
Note: Product has come from a private collection and as such has some minor scuffing/scratches/handling marks. Actual product not shown.
The Macallan Edition No. 5 is a homage to the diversity and complexity of natural colour, celebrating Macallan's commitment to natural whisky. It follows Editions No 1 and No 2, focused on cask influence; Edition No 3, which explored the impact of aroma; and Edition No 4, which was focused on structure.
Sarah Burgess, whisky maker for Macallan, adds, "Whilst colour development starts with mixing basic colours with precision to achieve different shades, when it comes to whisky making, it is the knowledge and understanding of a specific palette of colours from the cask which is the starting-point."
The colour connection is made all the more salient by 'a uniquely bold shade of purple' used on the label, developed by designers at the Pantone Colour Institute in New Jersey. 48.5% Alc./Vol.