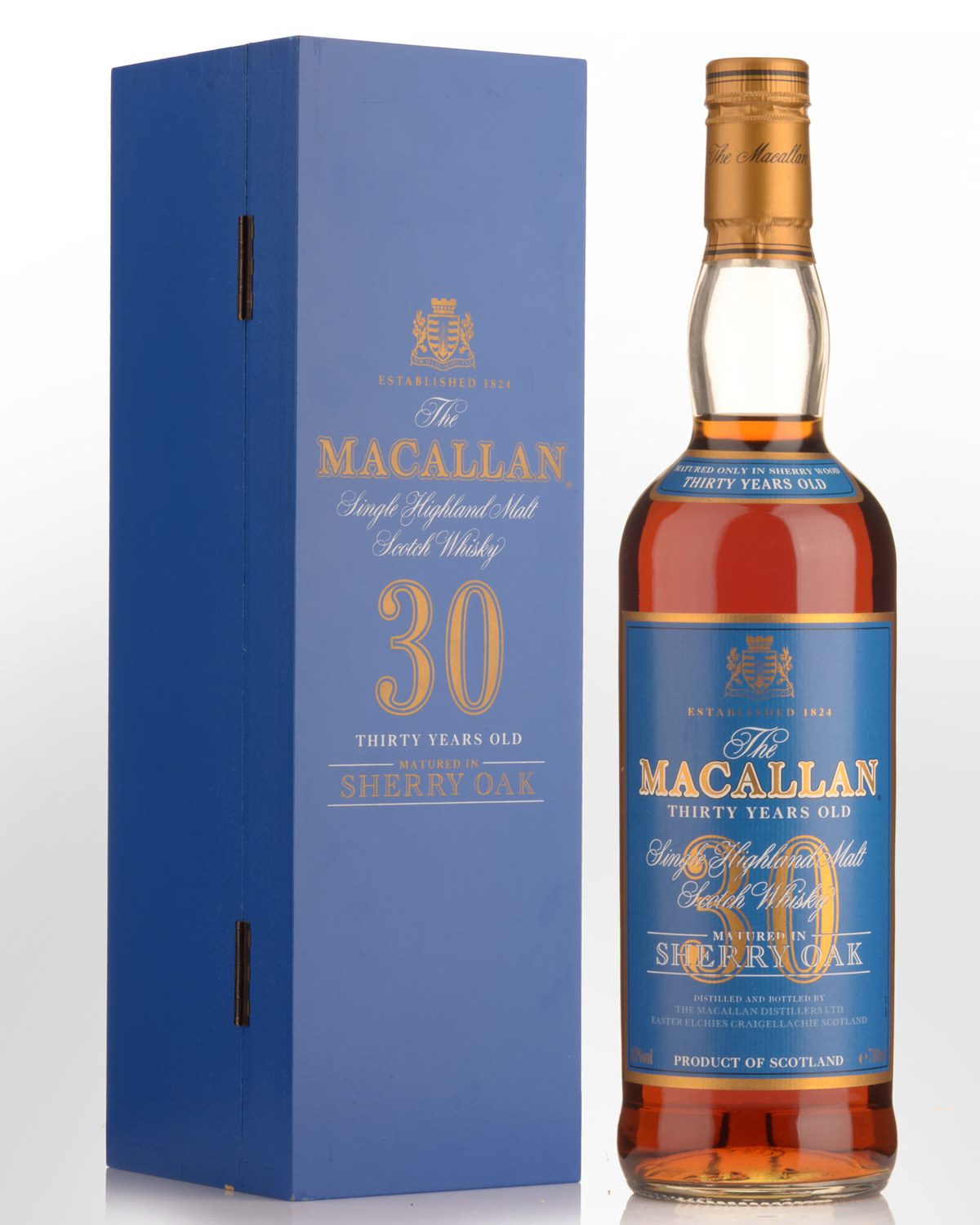 The Macallan 30 Year Old Single Malt Scotch Whisky (700ml)
Speyside, Highlands,
SCOTLAND
Very good to excellent condition. Slight scuffing and marks, mainly to the rear of the blue presentation box.
A now exceptionally rare and sought-after 30 year old, (circa 1999) matured entirely in sherry oak casks and the last release of the sherried 30 Year Old classic before the introduction of the less celebrated "Fine Oak" series. It was also the last 30 year old before Macallan revamped their bottle shape and packaging. The end of an era in every respect! Packed in a blue wooden presentation case. One bottle only.
Other reviews... Nose Fiendishly spiced, exceedingly complex. Excellent Oloroso presence, much more intense than the standard 18 or 25 Years Old. Distinct orange peel; zesty. Palate: A prickly malt, with the sherry taking the lazy route, allowing some lovely peaty notes through. Finish: Dry, too dry. Some deep roasted Columbian coffee tries to rescue it, but a little disappointing. Comment: The finish does have the same effortless charm as the '46 or the 25 Years Old. Sensational nose. 43% Alc./Vol.
- Jim Murray, whiskymag.com