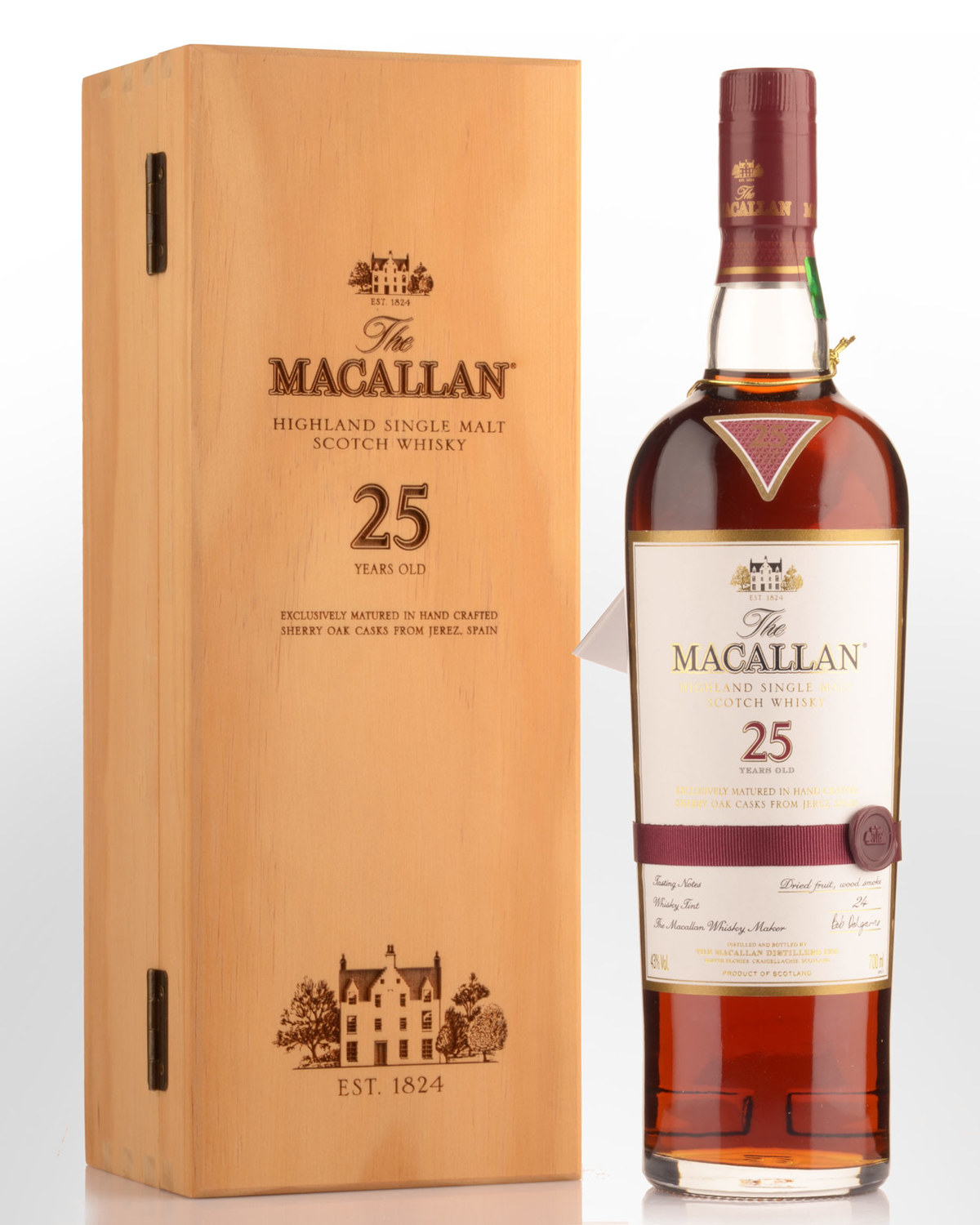 The Macallan 25 Year Old Single Malt Scotch Whisky (700ml) - with Wooden Box
Speyside, Highlands,
SCOTLAND
This sublime spirit has enjoyed a cult following with demand for the precious malt continually outstripping supply. Now it is no longer produced, with The Macallan repositioning and re calssifying its range in a remarkable marketing move as of 2013. Compare the price of the even rarer 50 Year Old at $25,000 and this presents a clear collector's opportunity.
Rated 100 out of 100 by the Beverage Institute of Chicagoin 1999.
"My personal favourite whisky is The Macallan. The 10 year old is marvellous, the 18 year old is superb while the 25 year old is sensational." - Lord McAlpine.
Notes from Macallan... One of life's genuinely incomparable experiences. Deepest mahogany in colour with fiery copper highlights. The nose displays a heady sherry sweetness set against a background of citrus fruits and wood smoke. The intensity of the nose follows onto the rich, full palate, reflecting the additional years of sherry oak ageing. Full bodied with elegant dried fruits, a lingering oak smoke aroma and silky complexity. The finish is full and lingers exceptionally long in the mouth. Simply outstanding.
43% Alc./Vol.
NOTE: Occasionally, as with fine wines, a small amount of precipitate may appear in the Macallan. This results from the characteristic ingredients of malt whisky and has no effect upon the aroma or flavour, nor any adverse effect upon health. It is a phenomena confined to the highest quality wood grade malt whiskies.Notes partially sourced from Macallan. For more information, visit www.themacallan.com