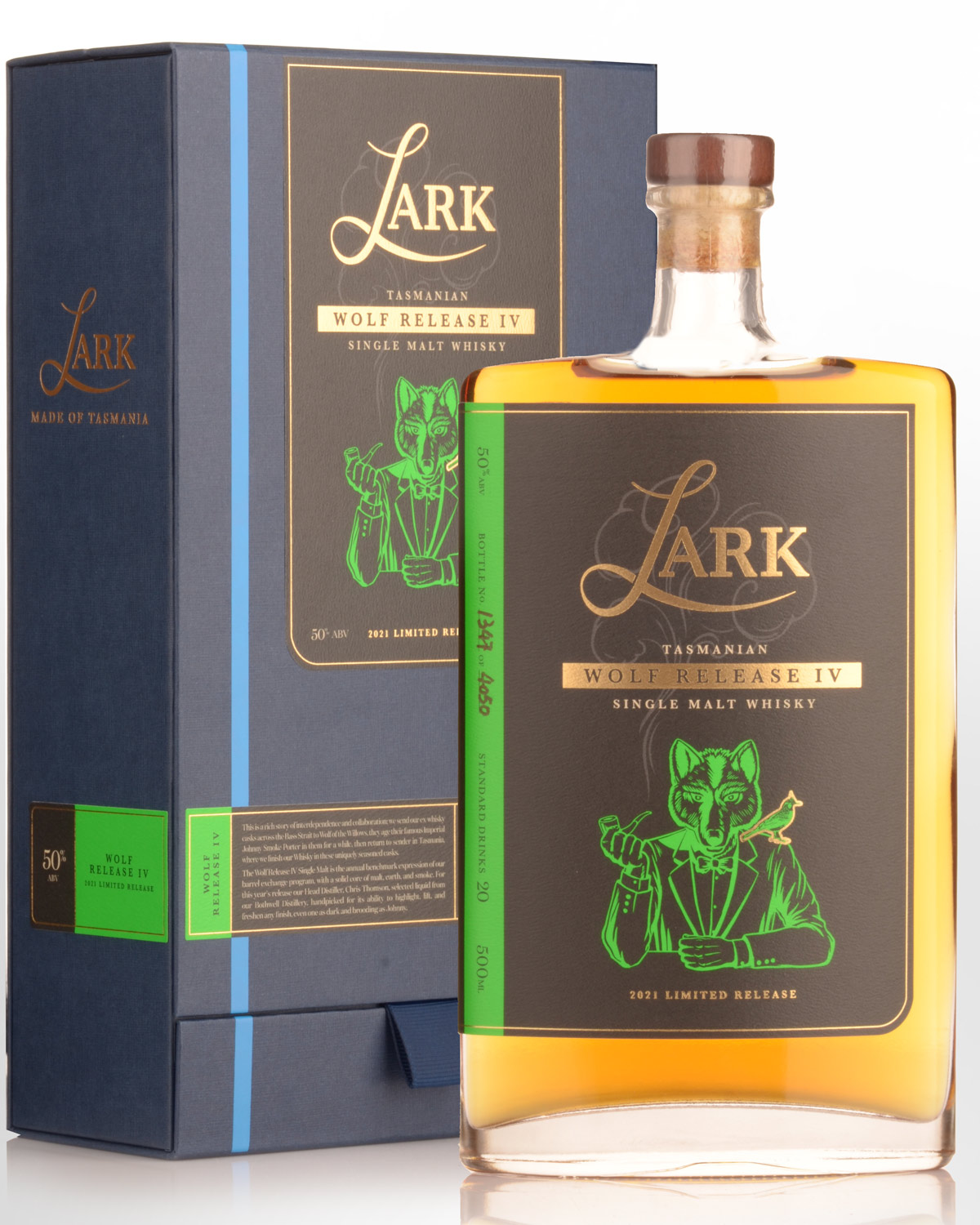 The Lark Distillery Wolf Release IV Single Malt Whisky (500ml)
This big, bad release is back in 2021 and has as much howl as ever. Once again swapping barrels with Victoria's Wolf of the Willows Brewery, Wolf Release IV takes a porter-braised core of smoked malt and chocolate and gives it a bright citrus lift. 4050 bottles are on offer.
Notes from the distillery... Nose: Bright citrus, toasted coconut, caramelised malt, grapefruit, cocoa powder and oak. Palate: Orange syrup, grapefruit, ancient oak, smoked malt, dark chocolate and toffee. Finish: Smoky, creamy and bright citrus. 50% Alc./Vol.