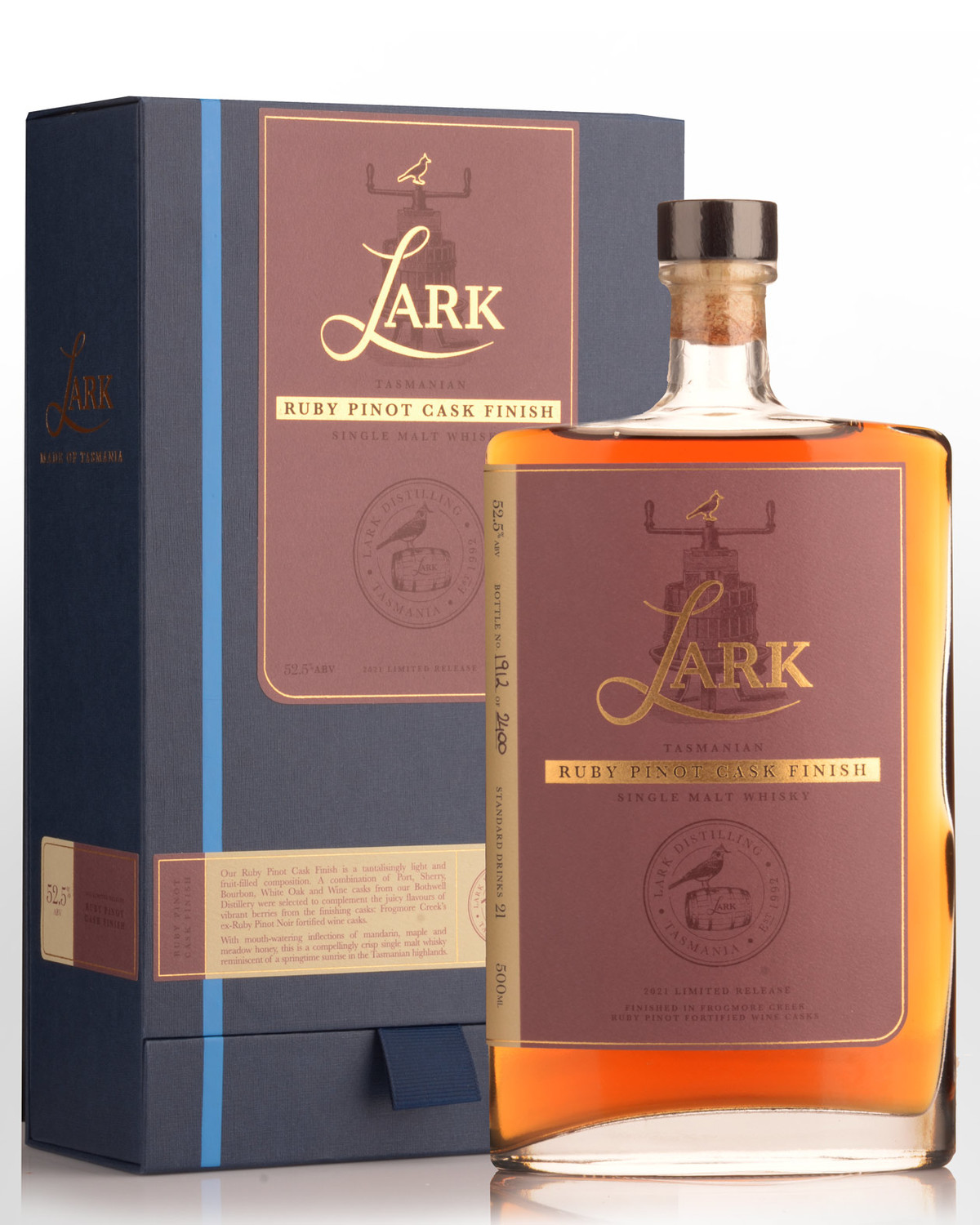 The Lark Distillery Ruby Pinot Cask Finish Single Malt Australian Whisky (500ml)
A run of 2400 bottles, Lark's Ruby Pinot Cask Finish is a tantalisingly light and fruit-filled composition with notes of orange blossom and honeysuckle. A combination of Port, Sherry, Bourbon, White Oak and wine casks were selected to complement the juicy flavours of vibrant berries from the finishing casks: Frogmore Creek's ex-Ruby Pinot Noir fortified wine casks. With mouth-watering inflections of mandarin, maple and meadow honey, this is a compellingly crisp single malt whisky.
Note from the producers... Nose: Like a deep and cleansing breath of crisp spring air. This dram is a joyous and uplifting celebration of raspberry, jasmine, honeysuckle, and frangipani. Palate: Mouthwatering mandarin, maple, meadow honey, macadamia, and marzipan. Finish: Bright and juicy notes of black cherry, orange blossom, and toasted oak, topped with vanilla bean whipped cream. A compelling slice of all things nice. 52.5% Alc./Vol.